The Coca-Cola Santa Claus is back! He's served as a symbol of holiday spirit for more than 80 years and is back to spread holiday cheer this year. And this season, Coca Cola wants to remind us to "Make Someone Happy."
Spreading joy doesn't have to be expensive or fancy. It's about finding your own way to share with others, through your time, money, attention, patience, love, laughter.
You can make someone happy by donating extra clothes. Bringing your kids to a local nursing home and vising the residents. Baking Christmas cookies and sharing treats with friends and neighbors. Dropping change in the donation jars outside the grocery store. Sometimes just looking someone in the eye and saying "hello" can really make a person's day. You just never know.
I love this time of year. There's just something magical in the air. (Except maybe not the crowded stores.)
I love the music, the lights and decorations, the baking and cooking, the excitement in the air, spending time with friends and family, celebrating Jesus's birthday. And sharing with others. It's so special to watch someone's face light up as they receive a gift or some act of kindness. I love making people happy and sharing their joy.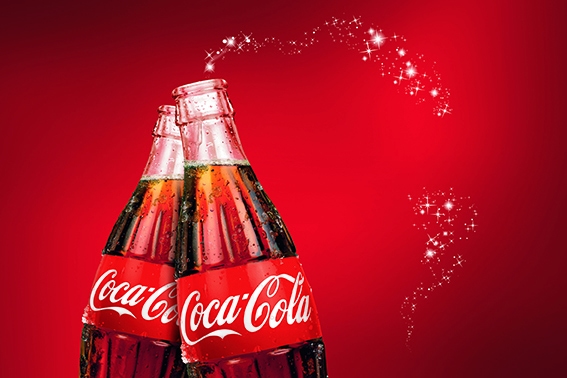 And don't forget about your family!
Turn on some rockin' holiday music and dance!
Make cookies with the kids. Here's one of our favorite easy family recipes: 7 Layer Magic Bars
Decorate the tree together.
Make handmade Christmas gifts for someone special.
Read Christmas stories together.
Go outside and make a snowman.
Turn off the tv and electronics and have a family game night. I'm always amazed at how much fun we have!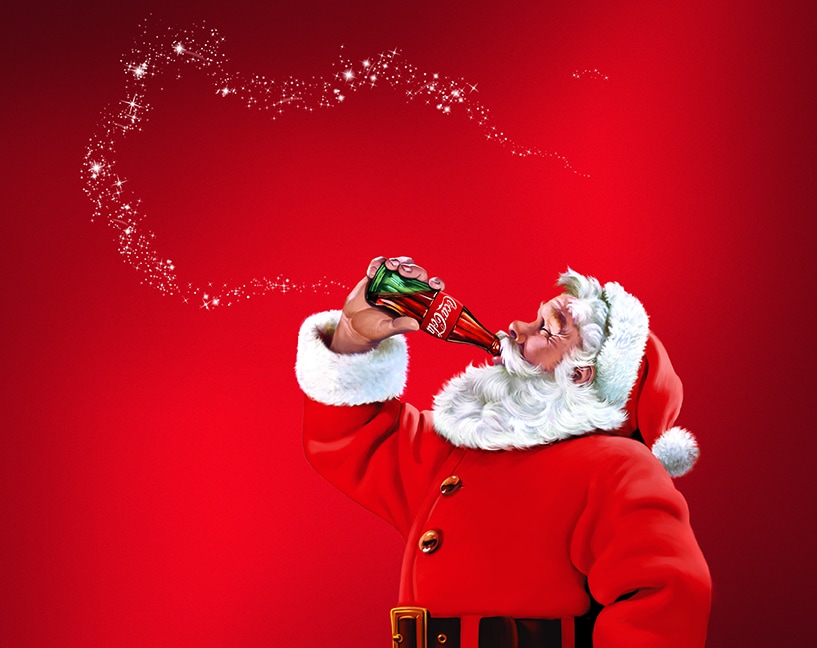 Coca-Cola sent me a box full of Coca-Cola items to give to someone special in my life.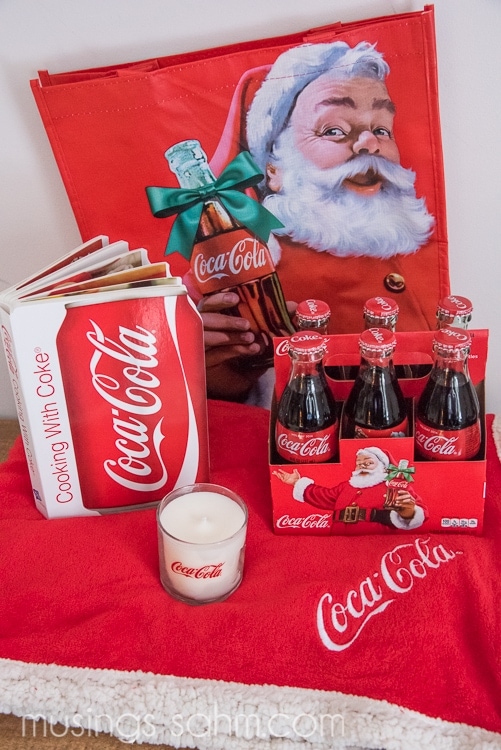 My husband is a big Coca-Cola fan, so I'm giving it to him. Nate works so hard for our family with long hours at work, a long commute, and he's been helping at home too. I've been sick this fall and he's been incredible at picking up my slack. He does it all – dishes, making dinner, helping with the kids, and extra things around the house, like installing a new ceiling light. He's tired and he needs a little extra happiness these days.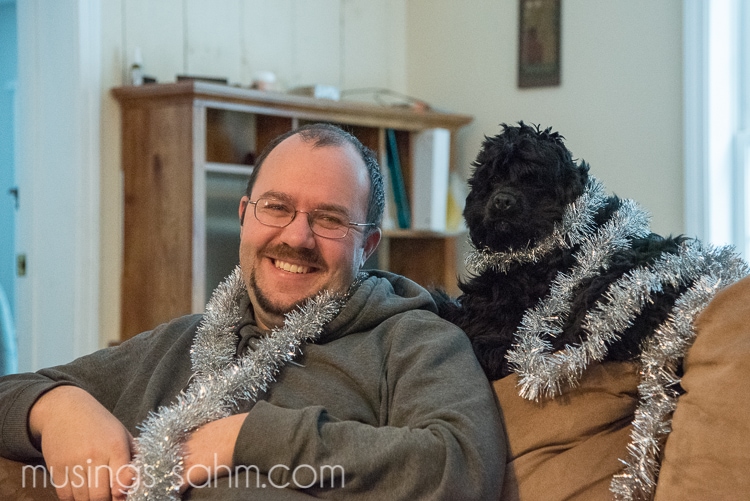 With a Coca-Cola red lambswool throw, Cooking With Coke cookbook, Holiday Santa Tote Bag, a Soy Candle and six-pack of Coca-Cola, he's going to love this special holiday gift.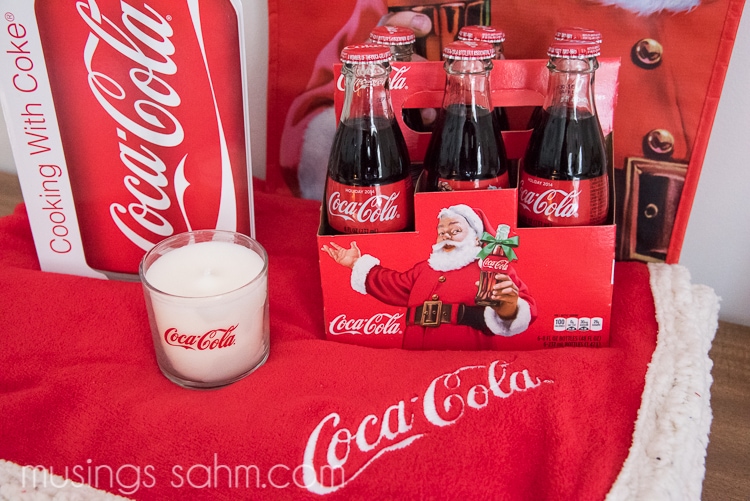 This season, go for it. Make someone happy. Family, friends, neighbors, acquaintances, or even strangers. Never think that you can't make a difference because you can.
Do you have a Coca-Cola fan in your life? How will you make someone happy?
Disclosure: "The prizes for this giveaway were furnished by The Coca-Cola Company, and The Coca-Cola Company provided promotional consideration for my participation in this program. All opinions expressed in the post are my own and not those of The Coca-Cola Company or its parent or affiliates."