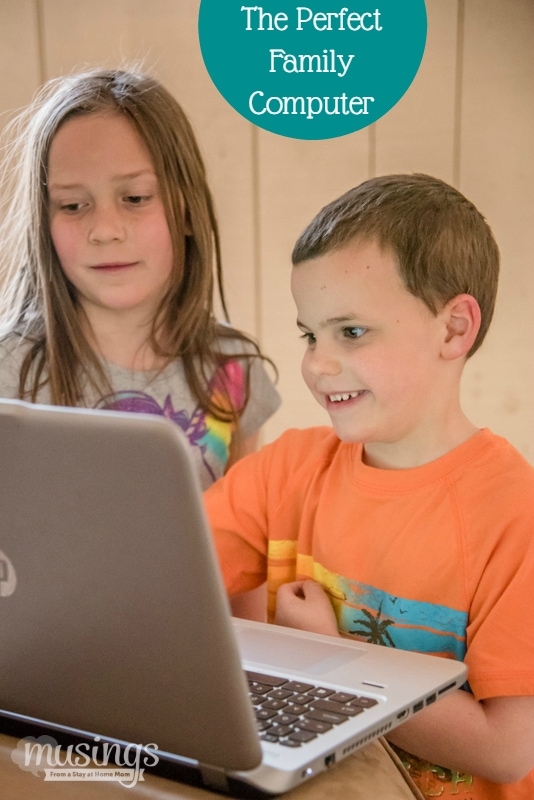 If you need a new laptop, the HP Envy – 15t Touch RealSense Laptop is a great computer you need to check out.
I told you why it's the perfect laptop for moms, but what if you need a family computer? Or possibly one that both you and the kids (occasionally) will use?
From super cool family games with new technology to awesome graphics and impressive speed, the Intel 2 in 1 isn't just for adults – it's a great family computer too.
With impressive dual-core Intel Core processors and DDR3L memory (currently the best memory available), this laptop has impressive speed and graphics. So whether Emily is playing Minion Rush or I'm writing a blog post, it doesn't miss a beat.
FAMILY FUN:
Most families have to work hard to carve out quality family time these days. Our lives are so busy with so many things to do.
While I'm all about putting the computer / tablet / smartphone away and enjoying a good old fashioned family game night, sometimes it's nice to embrace technology and use it to bring family together.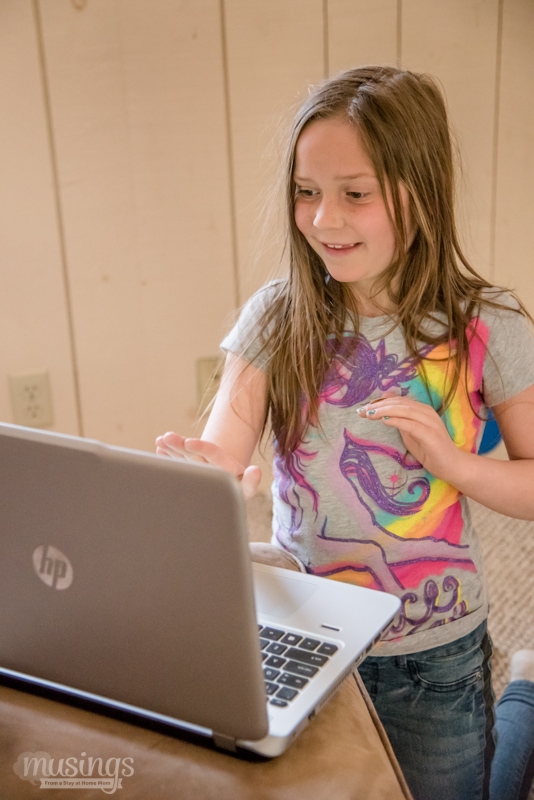 The HP ENVY 15 offers super cool games that we all enjoy as a family. And that's where the RealSense technology really shines.
Intel RealSense Technology is one of the latest technologies for computers and it lets you control your computer with "gesture control" – waving, swiping in air, etc. The technology is still developing, so it's not perfect yet, but it's pretty cool regardless.
There's apps designed to use RealSense Technology. One of those is Madagascar Move It!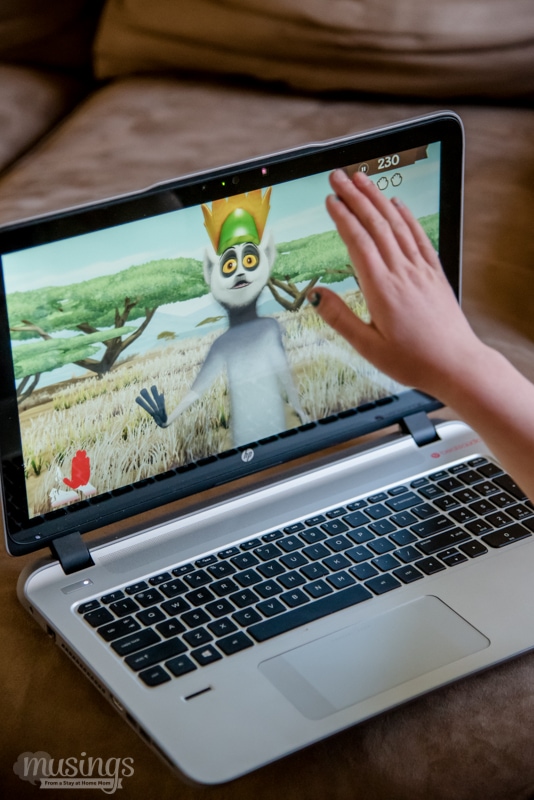 This wild games use the RealSense technology to "follow" you as you copy Julien's dance moves. The game moves faster as you go farther along and becomes quite challenging.
Joshua (age 5) and Luke (age 4) don't quite understand where to position their hands for the RealSense technology to recognize it, but they still have fun playing along.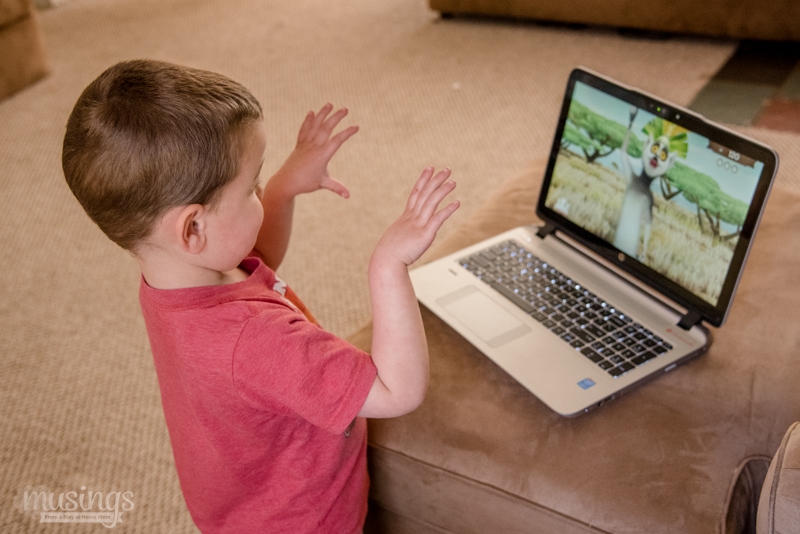 And the rest of us? It's almost like a competition to see who gets the highest score. Fun times!
We also use our HP ENVY 15 for playing Minecraft.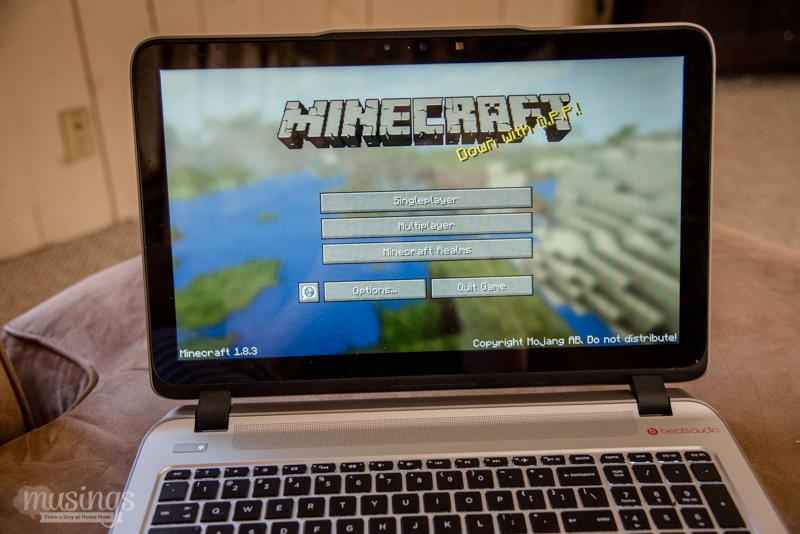 Have you ever heard of that little game? Our entire family plays Minecraft!
And yes, I'm admitting a secret here – I play Minecraft too!
Nate set up a server for our family and we all play in a Minecraft world together. Even Joshua has joined the fun. And Luke is learning quickly. He knows the names for every monster and every resource block too; he's quite the little expert!
Our whole family has enjoyed many hours playing Minecraft together and thanks to this Intel 2 in 1 HP ENVY Notebook, we now have enough computers for 4 of us to play at once! Often, Joshua and Luke "help" one of us adults while we play with Nathan and Emily and have fun building, exploring, and inventing together.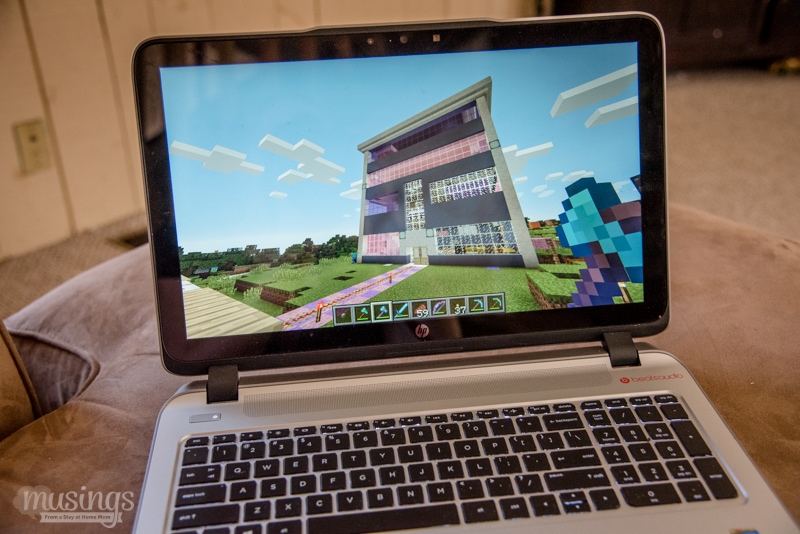 I usually use my desktop computer (because I'm used to it for Minecraft) but now Nate, Nathan, and Emily will often argue over who gets to use our HP Intel 2 in 1. It works so well with such incredible graphics, it's far superior over our super-slow old family computer and my old dinosaur laptop!
Those are just a few examples of why the Intel 2 in 1 HP ENVY 15 Notebook is a great family computer for both work and play.
#spon: I'm required to disclose a relationship between our site and Intel. This could include Intel providing us with content, product, access or other forms of payment.