Six months ago, I was foggy, discouraged, and so tired, I couldn't manage a quarter of my to-do list each day, much less exercise. I was constantly forgetting things and couldn't think clearly. Today? I feel better than ever with far more energy and clarity. And all because of a life-changing health makeover I started less than 4 months ago.
This "makeover" is not a magic vitamin or pill or a miracle quick-fix. Nor is it an insane fitness program. It's a common sense plan that involves a dose of determination and preferably, at least one person to cheer you on. And it works. Because if I can do this health makeover, so can you.
My Story:
For years, I was sick, exhausted, and unable to lose weight. I tried every supplement you can imagine and then some. I researched the crap out of thyroid issues and any other health ailments that might apply to me. I tried anti-depressants and anti-anxiety medication and prescription thyroid meds. I've been on countless diets and even a few diet pills – (not recommended).
I desperately wanted to get better because I needed to, for my husband, my children, and myself.
But nothing truly worked. The Medifast diet helped me lose 20 pounds, but it injured my thyroid and adrenal glands. And because it hurt my body to the extent that I could barely exercise, I ended up gaining all the weight back. (And that's common with any radical diet anyways because most are not sustainable.)
When I finally got a diagnosis for my chronic fatigue (hypothyroidism) and figured out the right thyroid medication and dosage, I felt a little better, but I still didn't feel great. I kept searching for answers and most of all, a solution.
A few months ago, I began consulting with a new doctor. He's a functional medicine doctor, meaning he looks at the whole body, not just one part. Dr Mike ordered a battery of tests (one lab visit required 17 vials of blood!) so we could figure out exactly what was going on with my body. The results showed I had leaky gut syndrome, hashimoto's thyroid disease (my immune system was irritated and attacking my thyroid), candida, and many food sensitivities.
My doctor started me on a strict detox diet, then phased me into a nutritious, healthy eating plan, essentially the Paleo diet.
A Sustainable Plan:
You've probably heard of "Paleo" – it's all the rage today. But I don't like saying I'm on the "Paleo diet" because, for me, it's the farthest thing from a fad. Unlike most diets, Paleo is a realistic way of eating that can be sustained. I've been "doing" Paleo since September and I'd be happy to eat this way for the rest of my life. (I bet you never said that about any "diet" you've tried before! Me neither!) It's a lifestyle that can truly become a life-changing health makeover.
What is Paleo? It's eating nutritious food – including vegetables, meat, fish, nuts, fruit, etc – and avoiding grains, dairy, processed foods, refined sugar, etc. And unlike most "fad diets", there's no calorie counting, because Paleo is all about eating good foods that nourish your body.
The human body is incredibly resilient, but if it's not take care of properly, it will eventually begin to have issues and break down. Just like a vehicle that's repeatedly given the wrong fuel, we too will start to sputter and fail. And even if we don't have obvious symptoms, at the very least, we won't live to our full potential. The Paleo diet gives your body a chance to not just heal, but thrive. We just have to get out of the way!
I've been eating clean for just over 3 months and I feel incredible. I've lost 10 pounds without counting calories, I eat less than before and I'm more satisfied, I can think more clearly, and I have far more energy than I've had in a very long time. The most amazing part? I know I've only just begun to heal and the best is yet to come!
And in case you thought so, Paleo is not about eating boring salads and chicken breast day after day. (That's what I thought at first too.)
Once you get past the initial "detox" period (you probably won't feel great when your body is going through wheat and sugar withdrawals, but it's so worth it to stick it out!,) you won't feel deprived! Because you can still eat a huge variety of incredible-tasting food!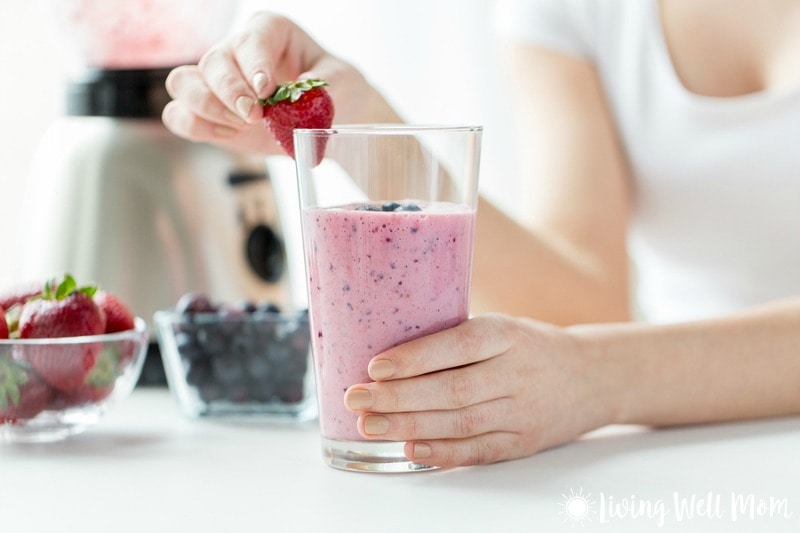 I've served many Paleo dishes and treats to friends and family and they are always amazed at how tasty it is. There is no shortage of flavor or variety with eating whole foods!
Plus there are so many healthy recipe substitutes now days; you can google almost any recipe and find a Paleo version.
We just finished up the holiday season and I made a Paleo version of just about everything from our traditional menu, including stuffing (this recipe is 100 times better than the old Pepperidge Farm version I used to make), Gingerbread Cake, dinner rolls, buckeyes, and so much more!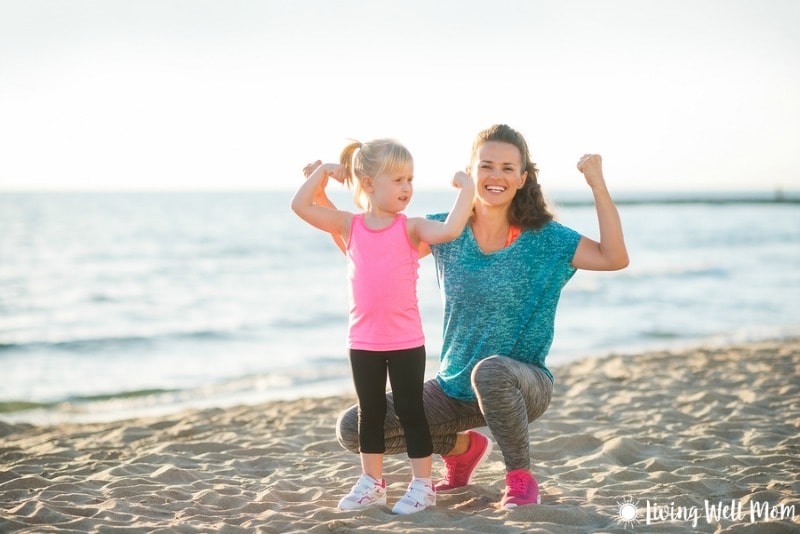 If you've struggled with health issues or losing weight, consider going back to the basics and making changes with good healthy food. This health makeover can truly be life-changing for you, just like it was – and still is – for me!
Even if you're not sure you want to make a drastic diet change right now, I encourage you to try some of these baby steps toward healthy living, because you can still make a difference in your health with little things.
But if you're ready to move on from feeling crappy or less-than-your-best, jump in! Yes, it's sacrifice, but you can't put a price on getting your life back!
Don't settle for less; you have too much life to live to not feel great!