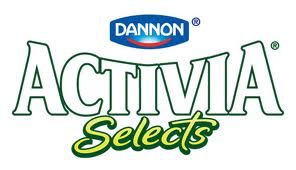 With four children, I am often on the go running from one place to another. Even when we are home, there are many times when I will suddenly realize it's 2 pm and I haven't eaten lunch yet. Oftentimes this is because I simply haven't had time to make something nutritious for myself. I try to eat healthy and I would rather wait and stick to that than nibble and snack. Yet, it's challenging to keep that balance of caring for my children and remembering to take care of myself too. If I don't eat and I don't have energy because fo that and I get grumpy as a result, that's not good for my kids either.
That's why I was excited when I was asked to tell you about the new Activia Selects line of yogurt. These delicious yogurts come in a variety of flavors and options designed to provide a wholesome alternative to unhealthy snacks in a quick, easy-to-eat design.

Activia Selects has four yummy new types of yogurt: French with a smooth and creamy blended style of yogurt, French Fruit Bites on the Bottom with chunky fresh bites of fruit in a creamy blend, Greek a thick and creamy blend of yogurt with no fat and high in calcium and protein, and Parfait with fruit pieces and tasty granola on top.
I don't know about you, but those all sound delicious! With flavors including strawberry, peach, vanilla, blueberry, mango, pineapple, and more there is a flavor that anyone will enjoy. With all those choices, this is not going to become yet one more boring snack in your fridge either!
I was sent a coupon to try out Activia Selects and I chose Activia Selects French. I wavered between that and Greek for a moment, but I went with French because I love the cherry flavor. I ate this as an afternoon snack a couple days ago and it was so good. We were running out the door to the kids' karate practice and I realized I was really hungry. Activia Selects really came in handy. I was able to eat it quickly and it was so delicious and smooth, exactly as it described. It filled me up and satisfied me for quite a long time unlike many other snacks.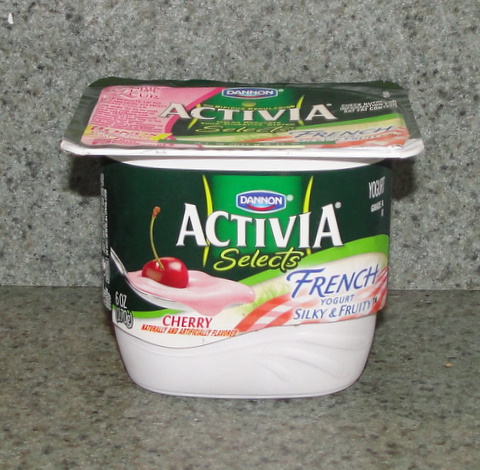 Activia Selects has the additional advantage of helping to regulate the digestive system when consumed daily for two weeks as part of a balanced diet and healthy lifestyle. With exclusive probiotic cultures Bifidus Regularis, it helps you feel good inside. This is such a great benefit to a yogurt that is already delicious!
If you need a yummy, nutritious, quick snack, I hope you will try out Activia Selects too.
I wrote this review while participating in a campaign by Mom Central Consulting on behalf of Dannon Activia Selects Yogurt Series and received a coupon to facilitate my review and a promotional item to thank me for taking the time to participate. However, my opinions are entirely my own and I have not been paid to publish positive comments..