Note: This is a guest post by Renee Arbia, who blogs at NextGenerationsahm.blogspot.com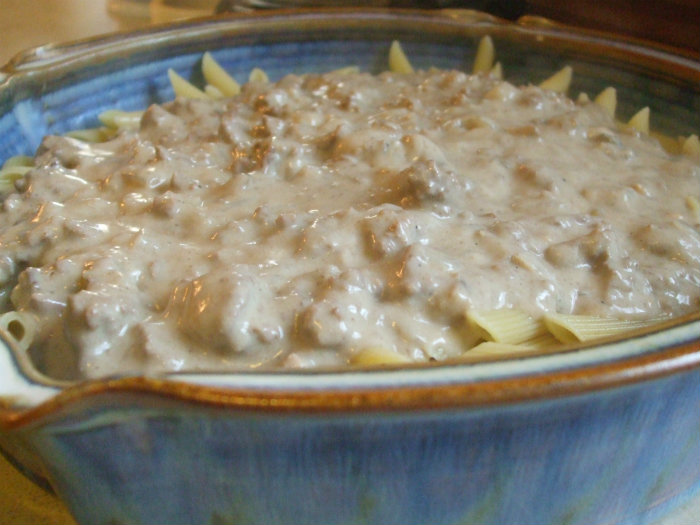 It is a struggle to find quick, easy and yummy dinners to put on the table every night. Especially when you have an infant. This Beef Stroganoff recipe is an old family favorite that my mom used to make for us a lot when I was younger. I find it comes in handy the more I use it and now with Xavier on my hands this recipe is a great way to have a delicious home cooked meal that does not take much time at all.
Notes About This Recipe:
The garlic in the recipe should be the type that is minced, usually found in a jar in the seasoning section.
I like to use fresh mushrooms as mushrooms are a favorite in my family, but you can use a can of mushrooms, just remember to strain it and you may want to add a little less salt if you used canned mushrooms as they usually add a salty flavor.
When using the Burgundy Wine, you can use any type of dry red wine. If you use an alcoholic wine the alcohol cooks out of it. You can just add a little more water, but the wine adds a nice flavor to the stroganoff. However, be sure to use a wine that you may drink, if you do not like the taste of it, do not put it in your food.
Be sure to use Cream of Chicken Soup. You can use Cream of Mushroom, but the Cream of Chicken has a much better taste to add to the stroganoff.
This is typically served over pasta, however, you can also try serving it over rice.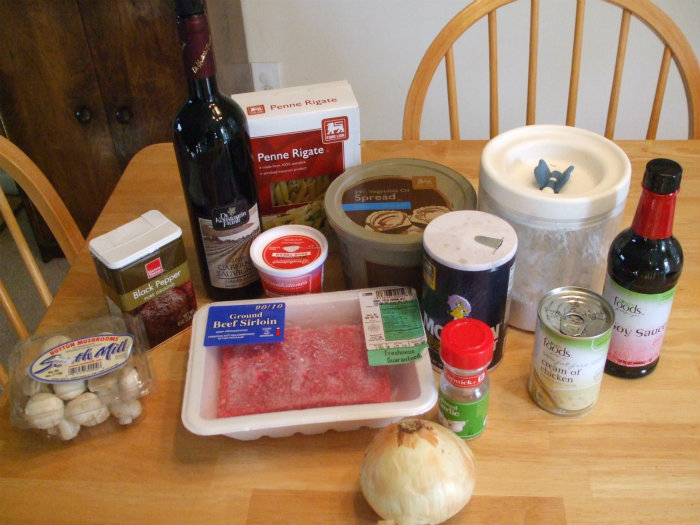 Ingredients:
1 lb. ground beef
⅛ tsp. minced garlic
1 medium onion, chopped
¼ cup of margarine or butter
2 Tbsps of flour
1 tsp. salt
¼ tsp. pepper
4 oz. of chopped mushrooms
1 can (10 ½ oz.) Cream of Chicken Soup
½ cup of water
1 ½ tsp. soy sauce
3 Tbsps. Burgundy wine (any dry red will do)
8 oz. sour cream
Directions:

Chop the mushrooms and onion: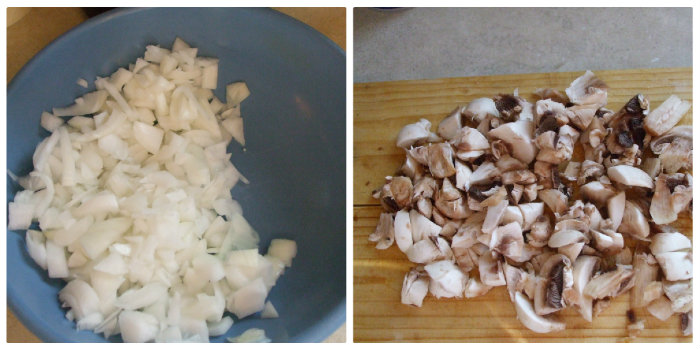 In a large skillet brown the beef, onion and garlic in the butter until the beef is no longer pink and the onion is tender.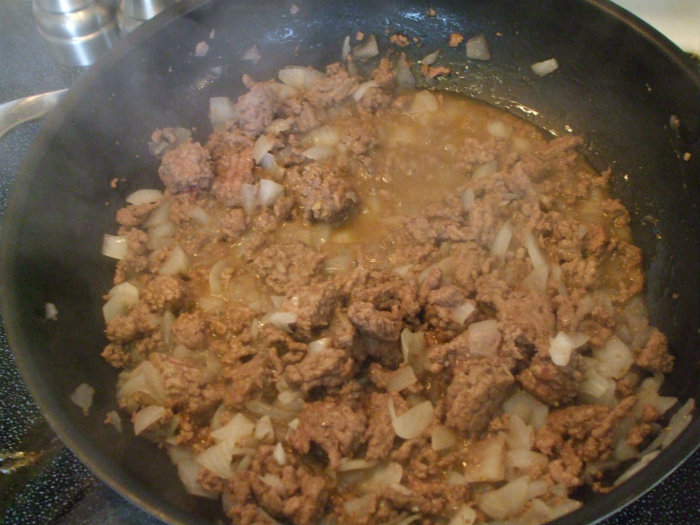 Stir in flour, salt, pepper and chopped mushrooms. Cook about 5 minutes. Stirring constantly.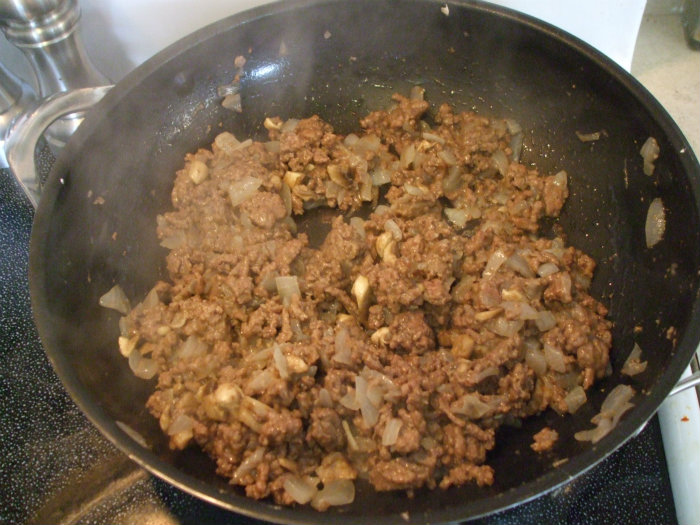 Fill another large pot with water and a pinch of salt to boil for the pasta. When the water is at a rolling boil, add your pasta and cook until tender and strain.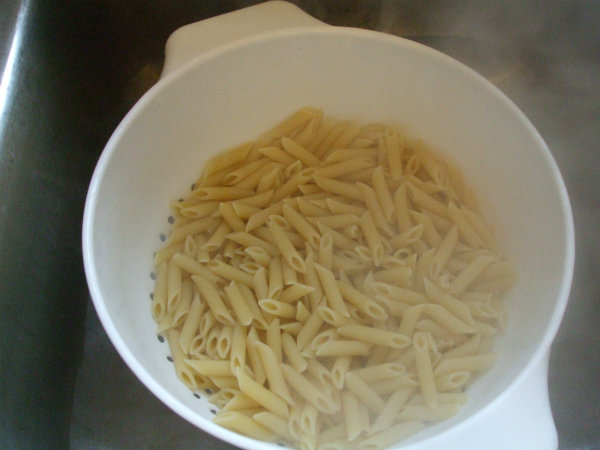 While you are cooking the pasta, remove the skillet from heat and stir in the soup, water, soy sauce and wine. Return back to the burner and simmer uncovered from about 10 minutes, stirring occasionally.
Stir in sour cream, and continue to heat through to make sure it is hot. When it is thoroughly hot pour over the pasta to serve.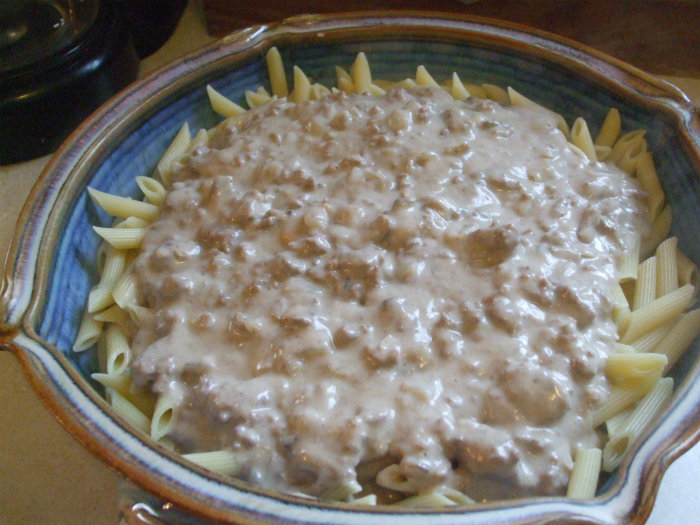 This amount serves about 4 to 6 people. This is also great to freeze, just do not make the pasta, only freeze the sauce part and cook the pasta fresh when you eat it. Enjoy!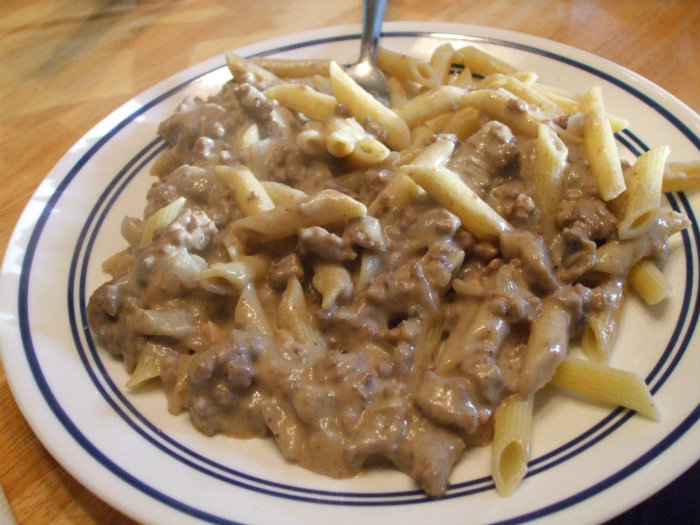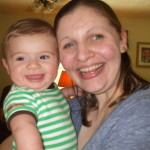 Renee Arbia is a new parent and stay at home mom to her son, Xavier who is five months old. She is the author of the blog, Next Generation Stay At Home Mom.
www.NextGenerationSAHM.Blogspot.com