I am a huge fan of Beverly Lewis, a writer who specializes in Amish fiction. Living in NJ, we are about 1.5 hours from Lancaster, PA where many of her books are based. Beverly Lewis piqued my interest with how the Amish live, and I've taken a few tours of Lancaster and the surrounding Amish counties.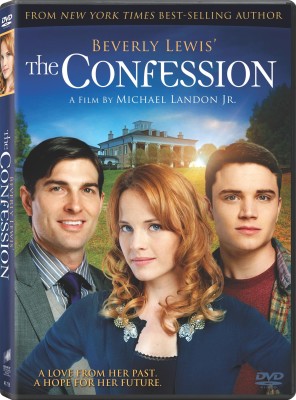 One of the first series that I read by Beverly Lewis was the Heritage of Lancaster County, which included the titles "The Shunning", "The Confession", and "The Reckoning". The books follow Katie Lapp, a young Amish girl who discovers that she was not born Amish, but adopted into the Amish faith when she was a given up by her birth mother, an "Englisher". Katie leaves her family and everything she knows behind in Lancaster, PA and travels to New York state to look for her birth mother and discover who she really is.
I was very excited to review Beverly Lewis' The Confession produced by Provident Films and directed by Michael Landon, Jr. Since I have read "The Confession" quite a few times, I was interested to see if the film followed the book closely or if the film strayed from the storyline. I was most impressed to see that the the film mirrors the book quite closely!
Here's a sneak peek for you:
The characters in this movie are believable in their roles, particularly the actresses playing Katie Lapp and her birth mother Laura Bennet Mayfield. I enjoyed seeing the story come to life on the screen and both Katie's parent's house in Lancaster, PA and Laura's NY mansion were exactly how I imagined they would look.
While Katie is searching for a way to tell her birth mother who she really is, she is caught between her Amish faith and the new English way of life that she is trying to embrace. Her birth mother, Laura is dying from cancer and is desperate to find the daughter she gave up for adoption. While Katie is struggling to connect with her birth mother, two friends help her uncover a scheme to steal her inheritance.
Will Katie ever tell Laura who she is?
Will Laura meet her daughter in time?
Will Katie be forced to choose between her Amish faith and her new English life?
Pick up your copy of Beverly Lewis' The Confession and unwrap the mystery for yourself!
1 lucky winner will receive a copy of "The Confession"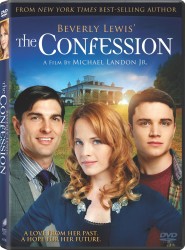 Rules:
This giveaway ends on June 28, 2013 at 11:59 pm EST.
Open to the US only, ages 18+.
Click here for complete rules and disclosure.
Ended – The winner is: Teisha C