Joshua turned three on Saturday and we celebrated with a small family party. I made him a Thomas the Tank Engine birthday cake – you can see those photos HERE.
Joshua enjoyed his day and has finally started telling people he's THREE and not seventeen. Yep, for the past two weeks, whenever someone asked Joshua how old he was going to be, he answered with a very loud SEVENTEEN! I have no idea where that came from, but it sure kept us all laughing. But now, he is very happy to be three!
Here's a few pictures from Joshua's party.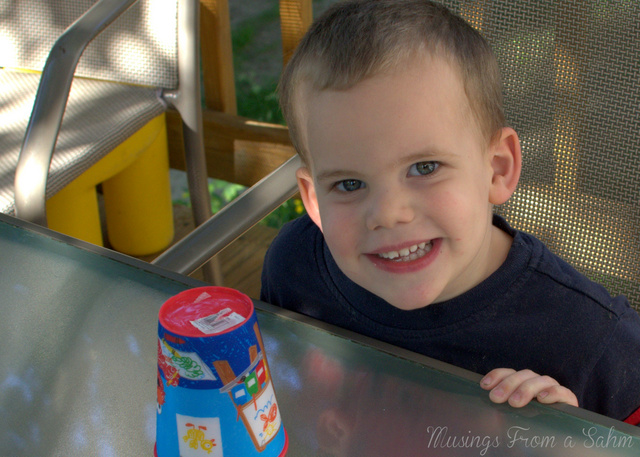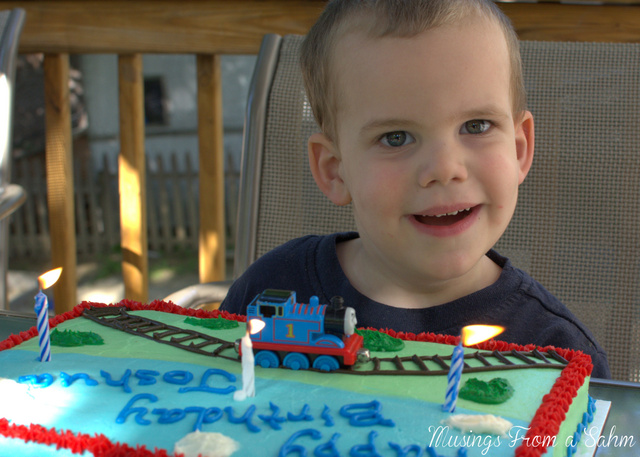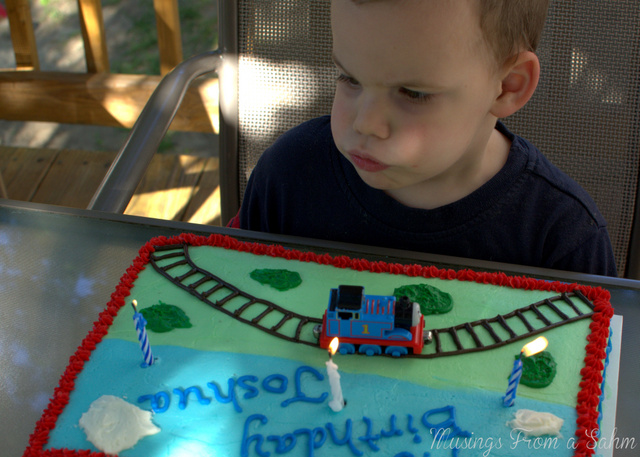 I wanted to get one more smile from Joshua before we cut the cake…but little brother was tired of waiting!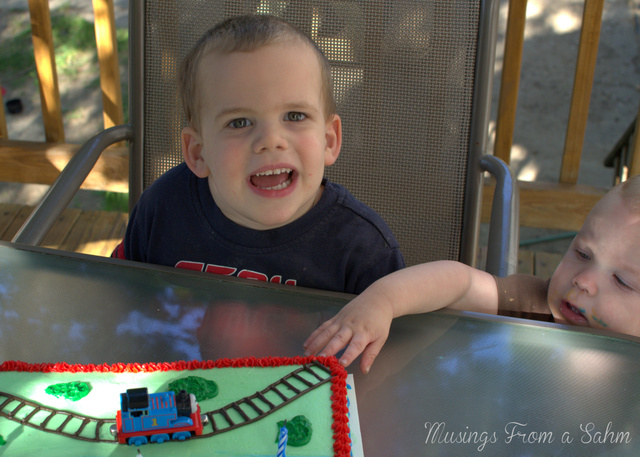 Joshua didn't even realize what Luke was doing at first.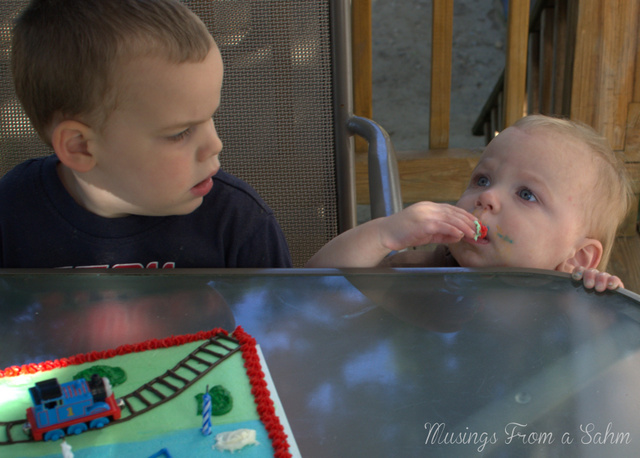 "Hey! That's my cake!"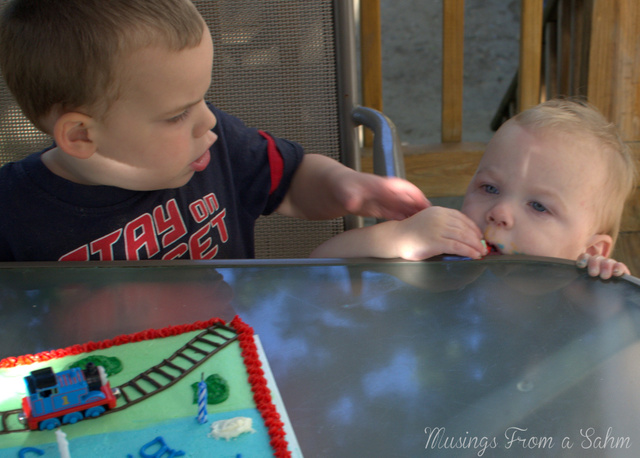 "Oh no!"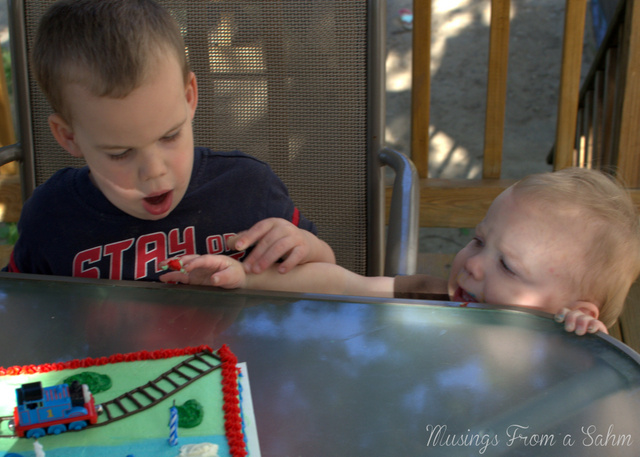 Luke did get his cake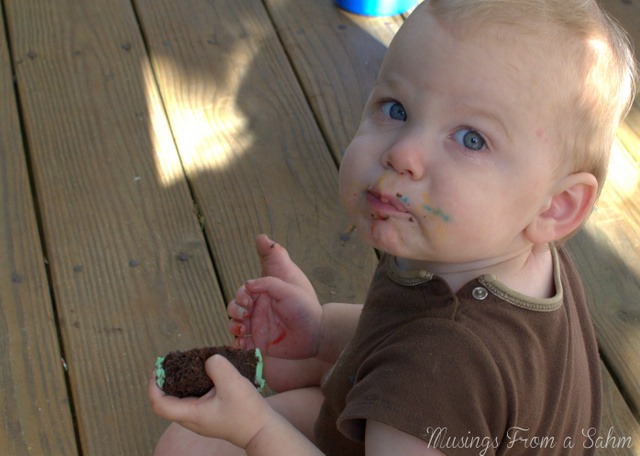 So did Joshua.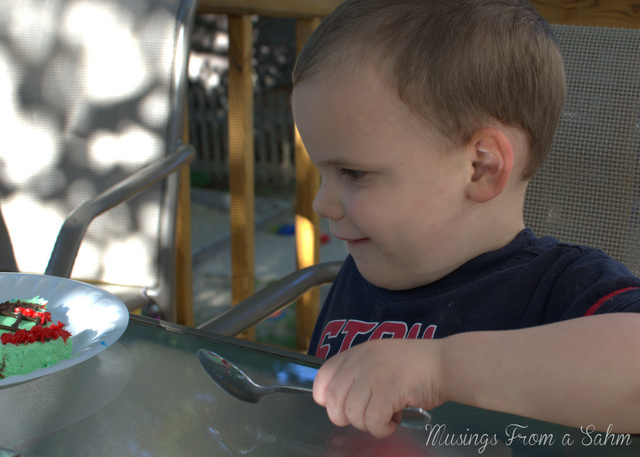 Later, waiting for presents…
Happy Birthday, Joshua!