It can be quite a challenge to find games that are fun for both preschoolers and their parents.  I feel bad admitting it, but so many preschool games are torturous to play with my kids… they take forever to play and are so boring I can barely stand it!  Those games quickly and conveniently loose pieces or break and disappear off our game shelf.  Before this review we only had 3 games for preschoolers left on the game shelf- and 2 of those were already Blue Orange games.  So, when Blue Orange contacted me to review several preschool games, I excitedly agreed because we've loved every Blue Orange game we've ever played!   In fact, my big kids (and the adults in the family) love Goblet so much that we bought a second set to leave at Grandma's house!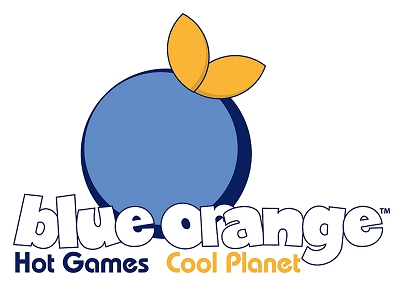 From past experience, I already knew that Blue Orange games are well made, high quality and tons of fun.  Our new games did not disappoint, and definitely met the great standards I expect from Blue Orange games with sturdy, brightly colored wooden pieces.  These are games that I will one day play with my grandchildren!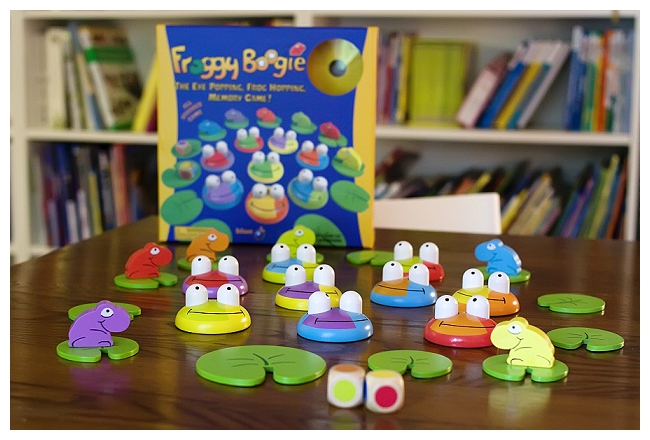 In Froggy Boogie, a wooden memory game for children ages 4 and up, it's naptime for baby frogs; but the frogs still want to play.  Children try to sneak the baby frogs around the lilly pads without waking the sleeping adult frogs.  Educationally, I was immediately attracted to it's emphasis on color recognition and memory skills.  I thought this would be a game I'd play with my 4 and 6 year olds, but as soon as I started unwrapping the cute little frogs I had a crowd of children around the table begging to play.  And we played, and played, and played until dinner time.  After dinner I found them around the school table again, playing without me!  This game is a great twist to the traditional game of memory- both more fun and more visually appealing.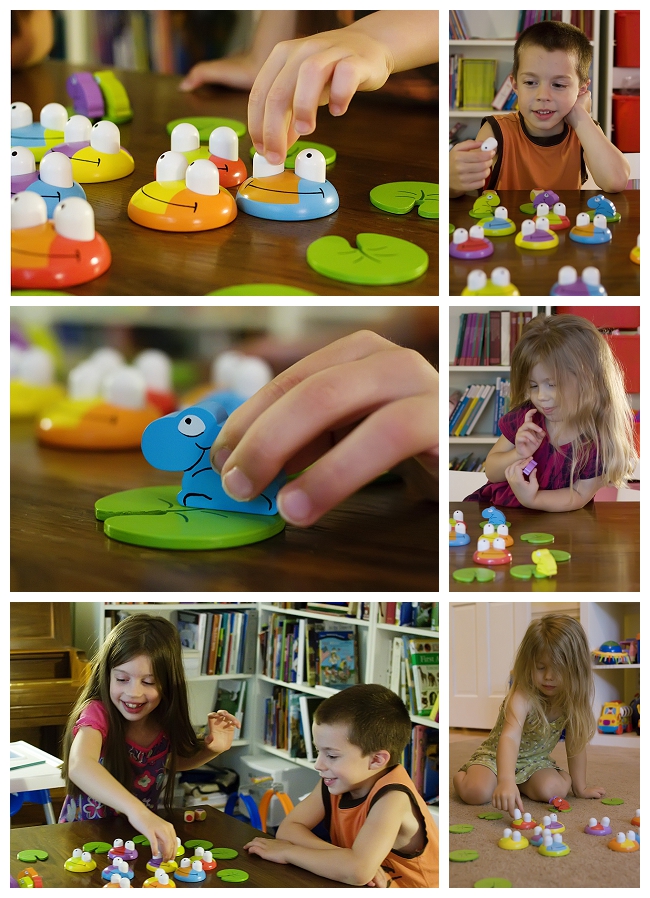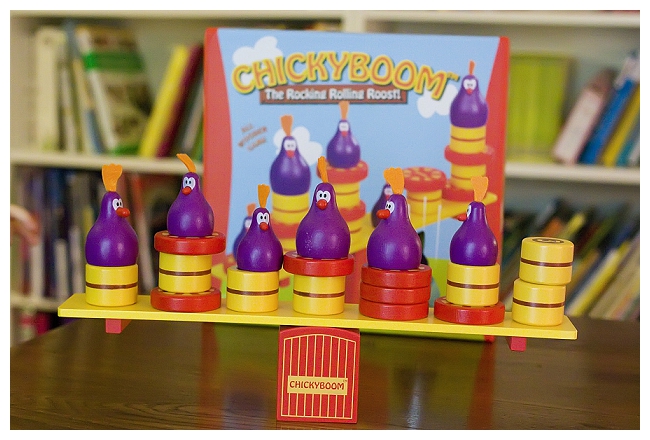 Chickyboom is a teetering game of farm yard fun, testing your child's balance and dexterity with a little counting practice thrown in too.  The game is labeled for 4 years old and up, but it is definitely not a preschool/early childhood game only.  This was the favorite game of my bigger girls, ages 8 and 9.  They played all morning, when my youngers weren't willing to leave Froggy Boogie long enough to learn the new game.  Since the pieces can be stacked multiple ways on the balance board it is easy to make the game harder for older children, or easier when the younger kids play.  I'm not a very coordinated Momma, so my girls thought it hilarious that they beat me almost every time!  Finally my preschooler and kindergartner joined us to play, and they also loved the game.  This game filled the room with laughter as we watched the wobbling pieces and it will certainly be an addition to family game night that we can all enjoy.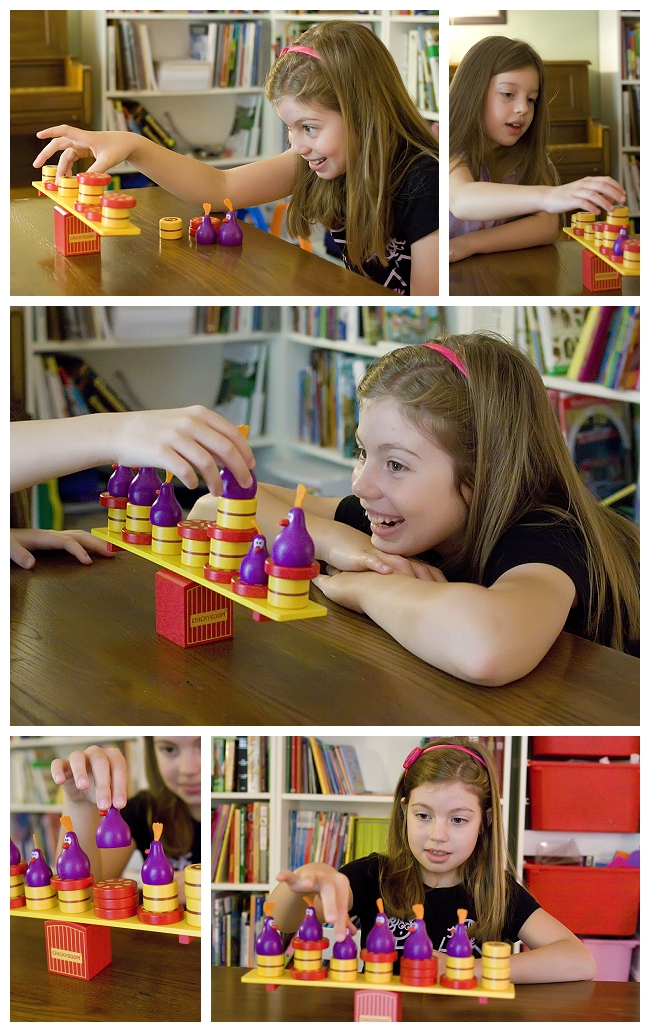 Win It!
1 lucky winner will receive your choice of Froggy Boogie or Chickyboom!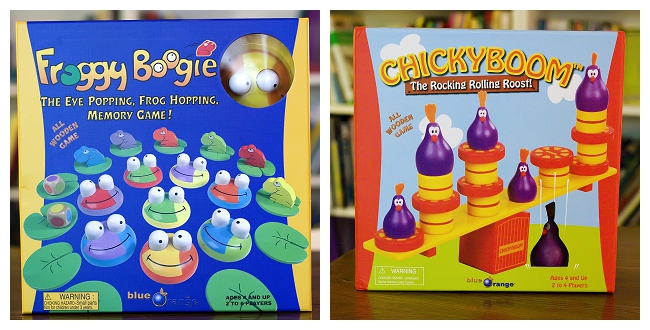 CLOSED