Two men in two dif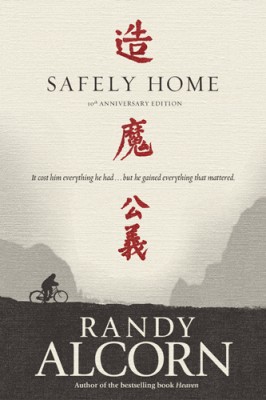 ferent worlds – one an upper class, American businessman consumed with being on top in the corporate world. The other, a simple Chinese locksmith, with such a passion for his Savior Yesu (Jesus), he was willing to risk imprisonment, torture, even death.
Ben Field and Quan Li were once college roommates and had grown apart over the years. When Ben needs to get to know the Chinese on a more personal level for business deals, he & Quan are reunited.Ben is introduced to Quan's world of underground churches of believers, religious persecution in the modern day world, and above all an unbridled dedication for Jesus; all far different from his own lifestyle of fancy things, neglect of family, and certainly no interest in God. Ben begins to realize his misplaced priorities as Quan speaks from the heart and shares his life.
Just as Ben is ready to return home to America, Quan is arrested and everything changes. Ben is thrown into a new mission: rescue his friend. He is shocked at what he discovers, not only behind Chinese walls but deep within his own heart.
Safely Home, by best-selling author Randy Alcorn, is an incredible story. There were parts that were emotionally difficult for me to read, but it was well worth it. It is not often that I find a novel that challenges me in my own personal walk with the Lord, but that is exactly what Safely Home did. While this is a fiction novel, it is based on facts and very real, current-day situations and is an eye opening story every Christian should read. This book now has a permanent spot on my bookshelf and one I will read again and again. I highly recommend this book.
Disclaimer: I was provided with a complimentary copy of this book by Tyndale House Publishers in exchange for my review. The opinions are solely my own and were not influenced by the sponsor.