When I shop for my children, I look for toys with quality, toys that are worth the money, that will be played with over and over, and toys that inspire creativity.
K'nex toys fit that description perfectly. With sets for pre-school all the way through teens (and adults too), K'nex has a wide variety of options that will inspire hours of fun.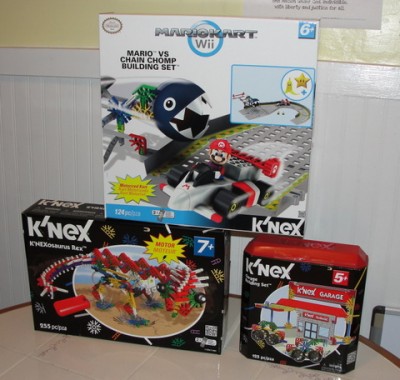 I was sent three K'nex kits to review and my 8 year old son, Nathan had the fun of being the primary "reviewer" in this case.
The K'nex Garage Building Set features 125 pieces and is recommended for ages 5 and up. The kit has enough parts for both a garage and two vehicles to be built at the same time. Nathan was able to put this kit together fairly easily on his own. He mentioned that he wished the garage roof (actually the roof of the box lid) would stay on better, but aside from that he liked this kit. It's a good price at $11.99 too.


Then we pulled out the K'nex Mario™ Vs Chain Chomp Building Set. I'm not sure who was more excited about this one: my husband or my son! Both are big Mario Kart fans and since we didn't even know they were a part of the K'nex lineup until we received our review box, it was a fun surprise.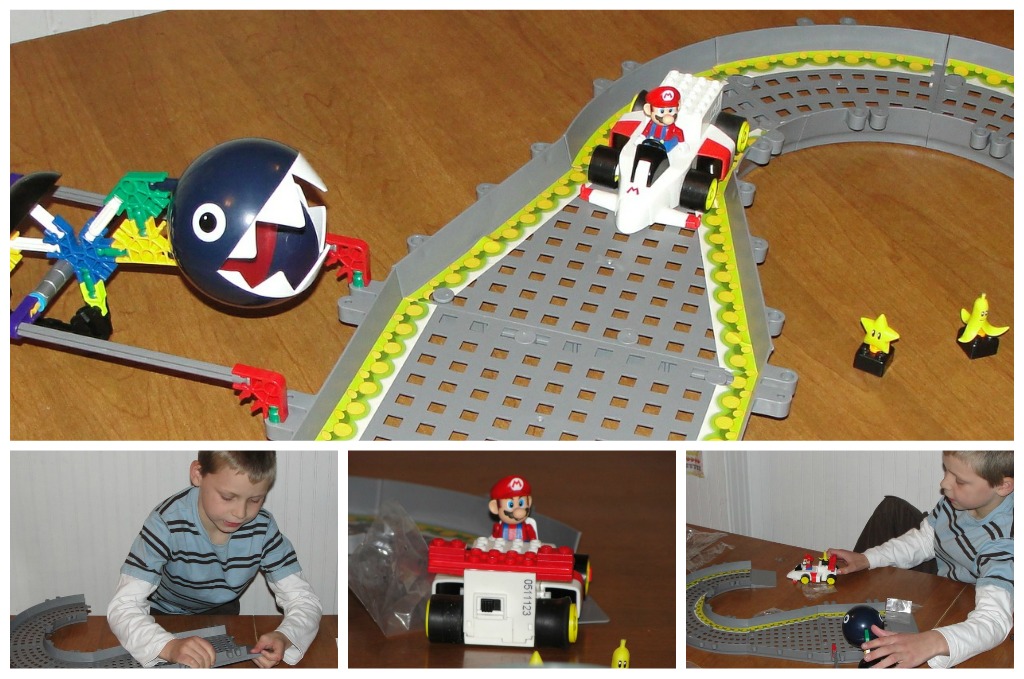 This kit has 124 pieces with a motorized Mario go kart. The kit is recommended for ages 6+. Nathan built most of it the kit on his own with the exception of the chain pieces which were a little tricky so Dad helped him with that. This K'NEX Mario kit is a lot of fun but as both Nathan and my husband expressed, it would have been more fun if it came with additional track pieces to make the track longer. Without the extra track, you can really only do so much before it gets boring and the toy gets put away.
The Mario vs Chain Chomp Building Set is a little pricey at $24.99 for what you get, but it is a trademarked Nintendo product. Overall, our opinion is that this is a fun kit but, you should plan on getting the extra Wii Track Expansion pack which is another $24.99. If your child is a big Mario Kart fan, this might be the perfect gift. (Maybe even Dad too!)
The next kit was the K'NEX Classics K'NEXosaurus Rex. It retails for $25.99, which is a fantastic value for what you get, in my opinion. This 255 piece kit comes complete with a motor so the finished dinosaur can actually move and "stomp!" It says it is recommended for ages 7+ but my husband thinks the recommendation is too low. Together they were able to figure it out and had a lot of fun working on it, but he said there was no way Nathan (aged 8 ) could have done it all by himself.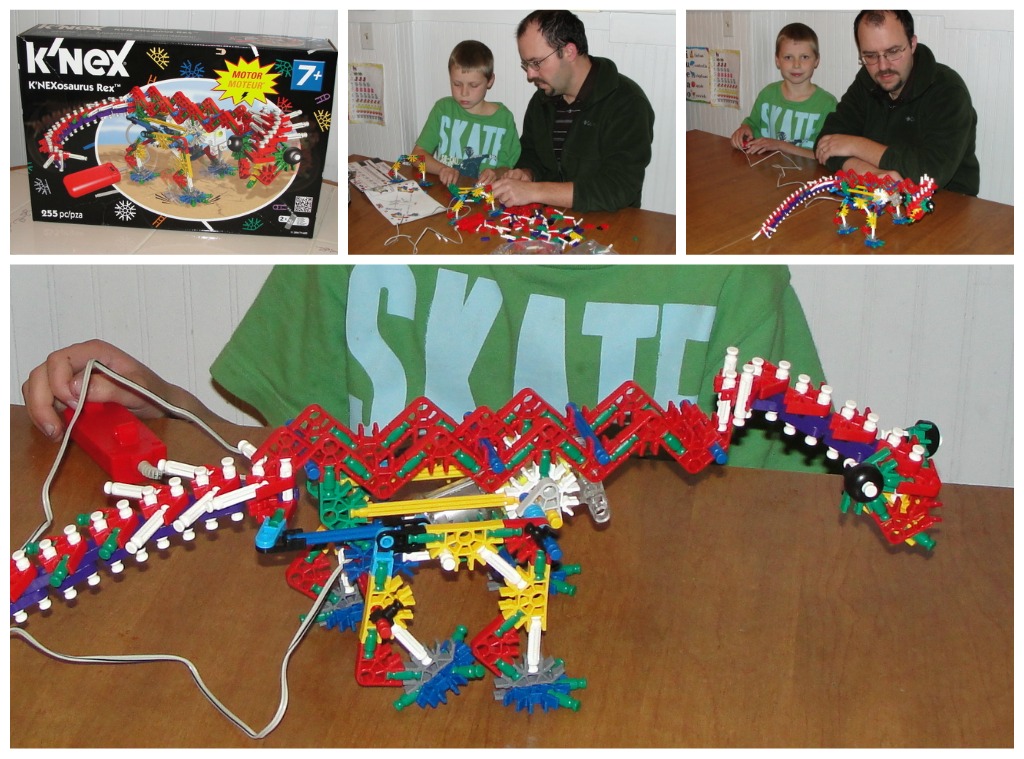 This set was a lot of fun for them and the result was pretty cool. The dinosaur stomps around and moves his head and tail from side to side. It can go forward and backward too! See?
I was once again impressed with K'nex and receiving these toys to review made me rethink my Christmas list for the kids. I plan on getting Nathan some more K'nex toys as I'm reminded once more on what fun and value you get for your money, especially compared to some other toy brands. And one of the best parts is that they last for a long time, so my other children will be able to enjoy them as they get older too!
Disclaimer: Thank you to K'nex for the free products I was sent to review. I received no monetary compensation and my opinions are my own and were not influenced by the sponsor.