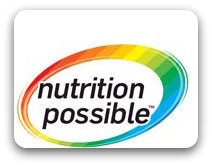 We all know that vitamin supplements can be beneficial, but knowing which ones to take can be tricky. I've been using vitamins for awhile and I consider myself to fairly knowledgeable on that subject, but my knowledge is mainly limited to what I need and use personally. It's another story when a friend asks me for advice. What I need may be very different from what my husband, my friend, or relative needs.
Look at the vitamin aisle here at my local store. There are so many options it can be downright overwhelming. And that's just one side of the aisle too!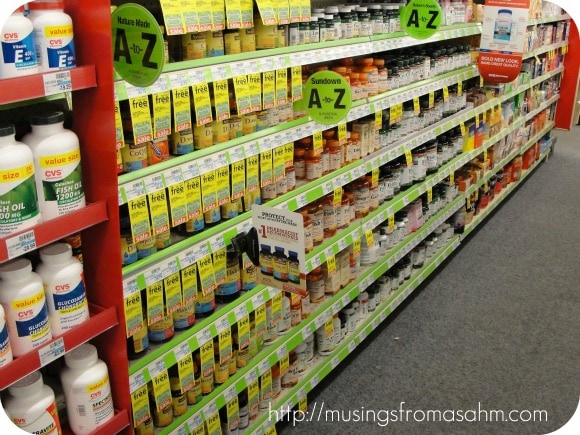 How do we know what to get?
Centrum Nutrition Possible makes it easy to pin-point exactly what you need. It's free to sign up and then you take their online assessment where their experts make recommendations for you, based on your answers.
The assessment is easy and I thought it was fun. It's not a typical boring questionaire; instead it has colorful graphics and a fun interface. You start by answering some basic questions – age, gender, etc. and then you opt for any "health areas" you may be interested in.
I picked Immunity and Energy/Metabolism (what Mom doesn't need more energy?) I would have loved to pick a couple more like Energy & Metabolism, but you have to draw the line somewhere.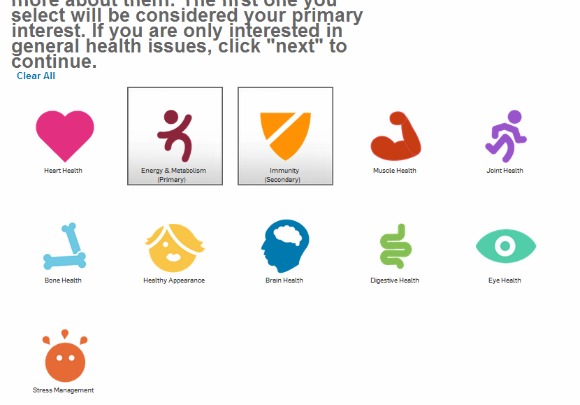 Then I answered questions about diet and lifestyle – like my eating habits and how much exercise I do. (I wish they had an option for running around after kids – that would have added a lot to my "fitness" plan, haha)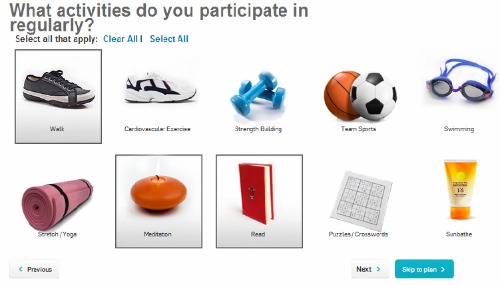 The whole assessment probably took about 5 minutes and once it was complete, it provided me with a list of recommended supplements and why I should take them. And there's a fantastic coupon offer for $10.00 off any ProNutrients Supplement when you buy any Centrum Multivitamin! That makes for some very cheap vitamins!
Centrum Nutrition Possible makes it simple to know exactly what you need. Whether you already have an idea about what supplements you should be taking, but you want to make sure you're not missing anything or if you have no idea where to start, Nutrition Possible is a great tool.
Disclaimer: I am participating in a sponsored campaign hosted by One2One Network. While all opinions stated are my own, I make no claims about NutritionPossible.com as a product or its effectiveness.