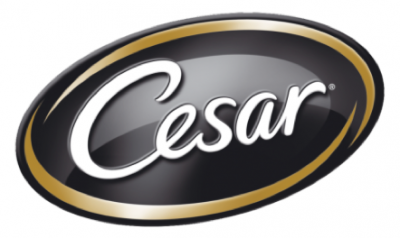 My Pug dog, Abby, is always there. Maybe I've had a long day with the kids and it seems that nothing I say or do makes any headway. I can always count on Abby to nudge me, wagging her sweet curly pug tail, and flopping over so I can scratch her tummy. She seems to sense when I need some doggy love because she'll follow me around (even more than usual) and just sit with me. There's something very comforting about that.
Such special four-legged friends, like our furry dogs, deserve special treats. It could be a reward for obedience or simply a "good dog" treat to show them we love them. Cesar Canine Cuisine knows how important that special bond is. Their new baked dog treats, called Cesar Cookie Crunchies, are made for small to medium-sized dogs.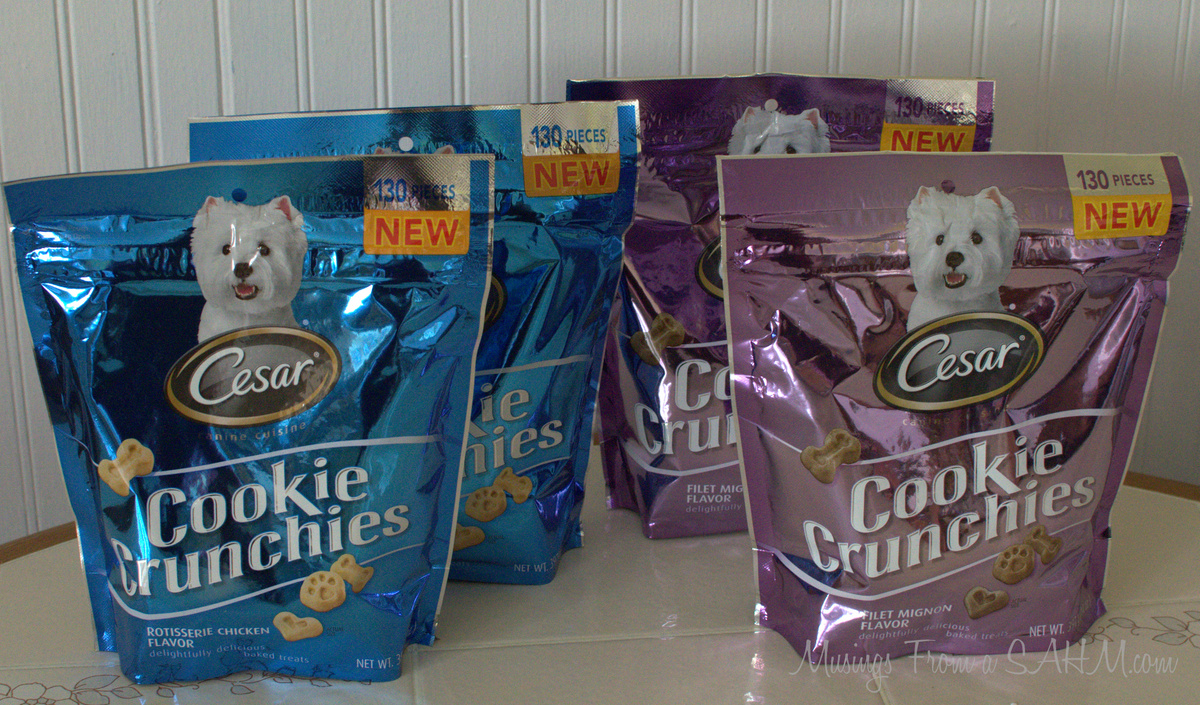 I was sent a couple bags of each variety for Abby to enjoy. Cesar Cookie Crunchies only have 10 calories each and the small, bite-sized treats come in two flavors: Filet Mignon and Rotisserie Chicken.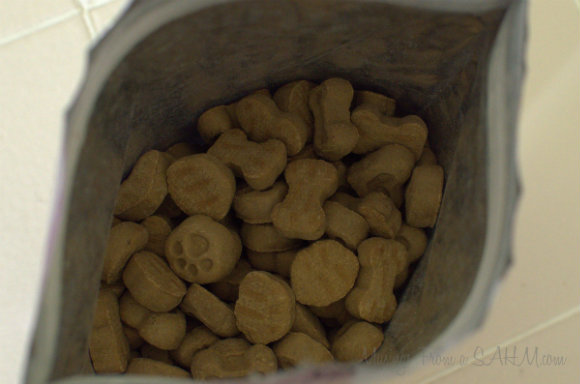 These treats are the perfect size to give Abby, who is about 16 pounds. Many treats are too big and I have to break them in half or give her more than I'd like. Because they're smaller, Cesar Cookie Crunchies are much easier to give her and I find myself doling out treats more frequently. That equals a happy pug!
Abby can be a picky Pug when it comes to treats. She normally only likes "moist" treats and she often turns up her nose at different doggy treats. But not Cesar Cookie Crunchies – Abby loves these! I have Abby "sit," then give her the treat, and she happily runs off to crunch it on her special bed. She loves both varieties, although I think the Rotisserie Chicken is her favorite.
Here's my good girl waiting patiently for me to take her photo: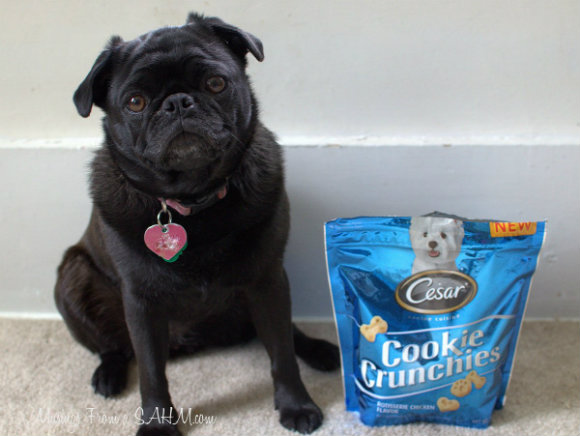 "Come on, Mom! Hurry up!"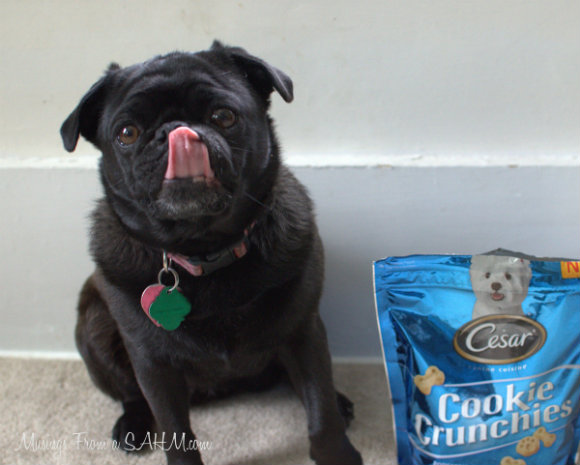 Finally!
Cesear Cookie Crunchies are a great way to show your dog that you love them. Go pick up a bag of these dog biscuits for your special furry friend today, I know they'll be thanking you with tail wags and sloppy kisses!
Disclosure: I wrote this review while participating in a blog tour by Mom Central Consulting on behalf of Cesar and received a product sample to facilitate my review and a promotional item to thank me for taking the time to participate.