Whether you have kids to pack school lunches for this fall, a spouse needing a lunch for work, or you just want to eat your lunch at home, no lunch home or away would be complete without a good sandwich.
But what makes a good sandwich? Does it have to have lots of fresh produce? Mustard or mayo? Do you have to have the whole wheat or sourdough bread? If you're a meat lover, I can guarantee that you would agree that the right deli meat can really make the sandwich.
Imagine a sandwich with your favorite bread, condiments, produce and even cheese if you'd like. All of these additions make a sandwich extra delicious, but without quality deli meat, the entire sandwich can go to waist. (or as my husband says, it's just a well organized compost pile).
Deli meat is the key ingredient to a good sandwich. It's packed with protein and juicy flavor and is a great way to fuel the brain for more class, work, or getting things done at home. Recently in my home, we got to sample some yummy and quality meat. Columbus sent me a variety of deli meats to sample so my husband and I spent the week making some delicious sandwiches. I am here today to tell you all about how each sandwich turned out.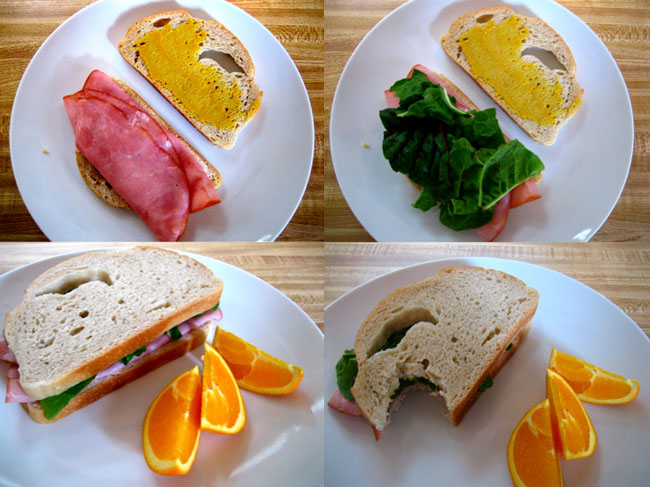 Applewood Smoked Ham
We like to keep it pretty simple with our ham sandwiches. Some condiments and greens and we're good to go. To be honest, my husband is not a huge fan of ham. He had very low expectations before trying this Applewood Smoked Ham and was pleasantly surprised. He said that he had never tasted a deli ham that had so much flavor. He said that you could taste the high quality of the meat and that he would eat more ham if we always bought this one. Score!

Reduced Sodium Turkey Breasts
When it comes to turkey sandwiches, we like to go big. We slap on some greens, tomatoes and lots of avocado in between two slices of sourdough bread. This is a favorite in our home. But when the turkey is bad, it can ruin the entire sandwich. Not even avocado can cover that up. Columbus' Reduced Sodium Turkey Breast meat was heavenly. I really liked how juicy it was and the thickness was perfect. This was my perfect sandwich and I want to eat it again and again.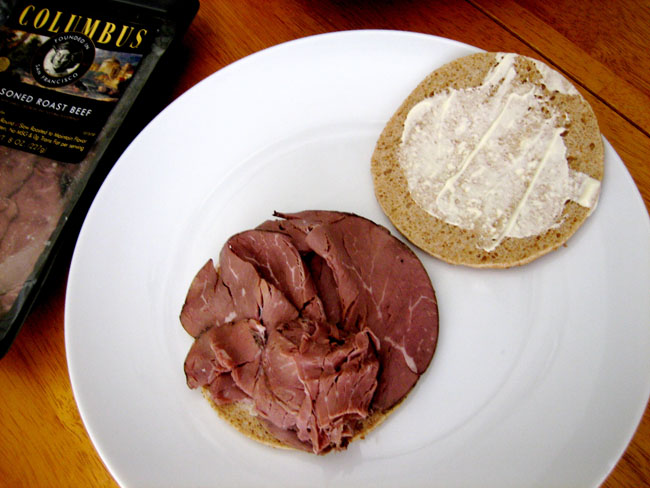 Seasoned Roast Beef
I won't eat a roast beef sandwich unless I know I can trust the meat. For some reason, these sandwiches I am more skeptical about. Fortunately, after trying the delicious ham and turkey sandwiches, I knew I could trust Columbus' roast beef. And to no surprise, it was delightful. It was not stringy or dry like lots of roast beef deli meats can be. It had great texture and lots of flavor. Another score for Columbus Deli!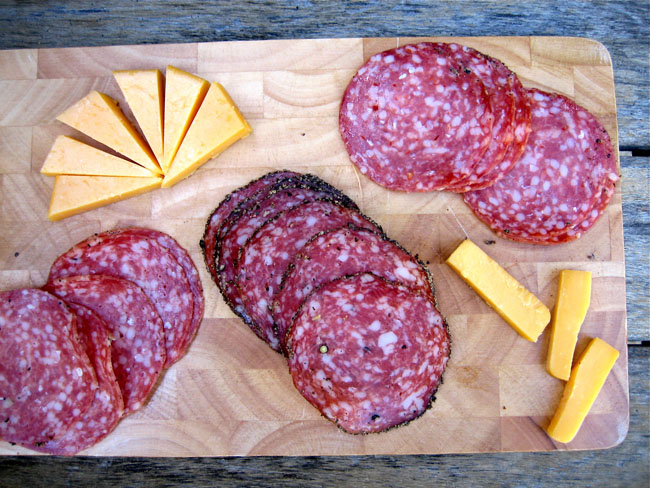 Salami: Italian Dry, Peppered, and Calabrese
We saved the best for last. Salami is a treat in our home. We don't have it often, but when we do, we make it a sort of celebration. Pair it with some cheese and a nice beverage and voila! It feels like a special occasion. This salami was extra good, too. My favorite was the peppered, it was strong and had a good kick to it that I really liked. I would definitely buy this salami again.
As you can see, Columbus Deli provides a wonderful variety of quality meats that you will love on your daily sandwich. They are perfect for school lunches this fall and are a great addition to your every day diet.
Check out Columbus here or at your local retailer.
Win It:
1 lucky winner will receive five $5 off coupons to Columbus products!
(Products range in price from $4.99-6.99 so you can get free deli meat!)

Rules:
This giveaway ends on September 7, 2012 at 11:59 pm EST.
Open to the US only, ages 18+.
Click here for complete rules and disclosure.
CLOSED