I love iced tea in the summer, but sometimes it seems like a hassle. Is anyone with me on this? I never know how many tea bags to use, how long to let them steep, or what pitcher to even put it in. It always seems to be way too much effort.
Needless to say, I was excited to try Mighty Leaf Iced tea, but I was not excited about how I was going to go about it. I received four natural teas: Organic Black, Sunburst Green, Ginger Peach, and Calypso Mango. They are all a blend of hand-picked whole leaf tea, blossoms, herbs, fruits, and spices. And I love that Mighty Leaf is owned by a husband-and-wife team in a town not too far from where I live here in California.
I also received a Takeya flash brew iced tea pitcher and a Takeya glass water bottle. Perfect. Something to put my tea in and something to put my tea-to-go in. I love it already!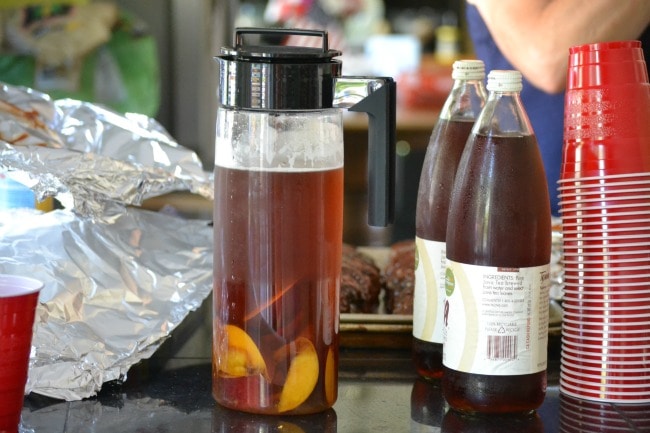 Over the fourth of July, we had a huge heat wave. Fortunately, we all had plans to swim all day, so that worked out nicely, but we also were in need of some refreshing and ice cold beverages. It was the perfect time to try out my new tea!
I was so happy to discover that Mighty Leaf has made it so easy to do Iced Tea. They are already pre-portioned, they tell you how much water to boil, and how long to let it steep. You will never have too strong or too weak tea because it will always be perfect! I was so excited at how easy it was. My only excuses for not making iced tea were officially trumped and now I want to make it all the time.
I tried the Ginger peach and even added some of my own fresh peaches and it was delicious. It was so refreshing and was gone really fast. The pitcher worked out great and I am only upset that I didn't have it before.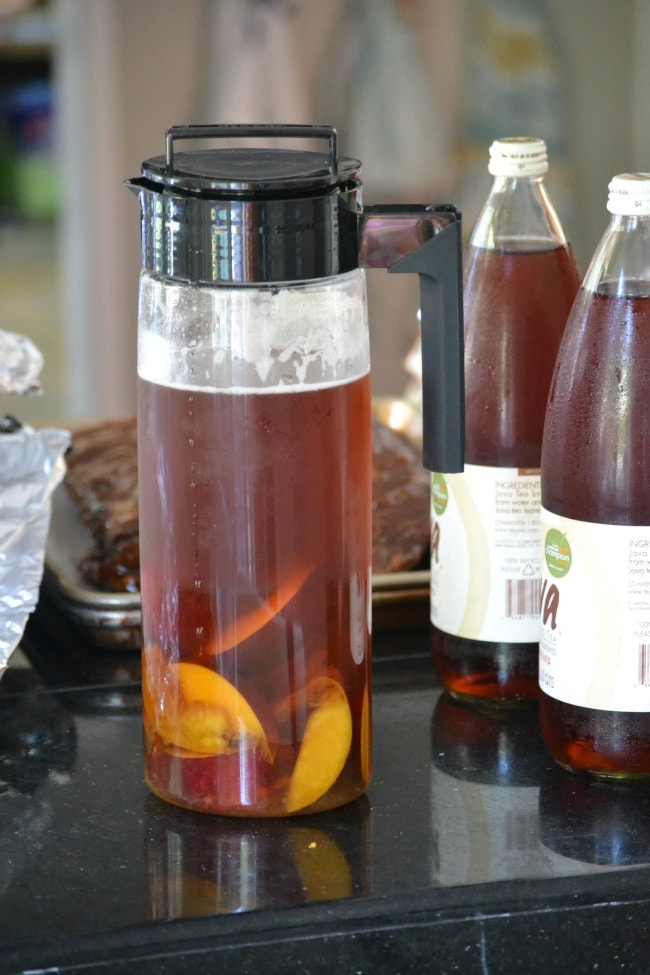 Iced tea as easy as 1…2…3!
And bonus, it's so much cheaper than bottled iced teas. Sometimes those seem more convenient, but when it comes to this easy DIY iced tea kit? I'll never buy bottled again!
Do you want your own Mighty Leaf Iced Tea Brewing Kit? Now's the time to get one! Mighty Leaf is hosing a 15% discount for all Musings from a SAHM readers until August 15th. Just use the code: BCDIYIT.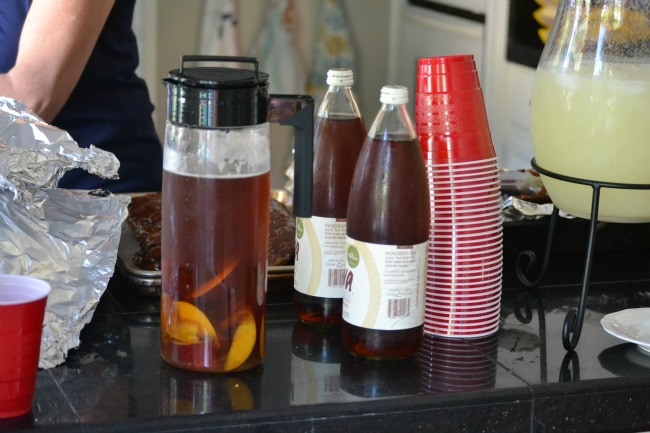 1 lucky winner will receive DIY Iced Tea Brewing Kit including:
A box of 4 iced teas, a Takeya flash brew iced tea pitcher and a Takeya glass water bottle
Rules:
This giveaway ends on August 9, 2013 at 11:59 pm EST.
Open to the US only, ages 18+.
Click here for complete rules and disclosure.
Closed – the winner is: Misha F