Super Duper Publications is back with a line up of award winning educational games and apps! I got the chance to try out 3 of them with my crew and discovered, yet again, what amazing educational and fun products Super Duper Publications offers for a wide range of education needs, ability levels, and ages.
Just For Laughs • $24.95 • Ages 8+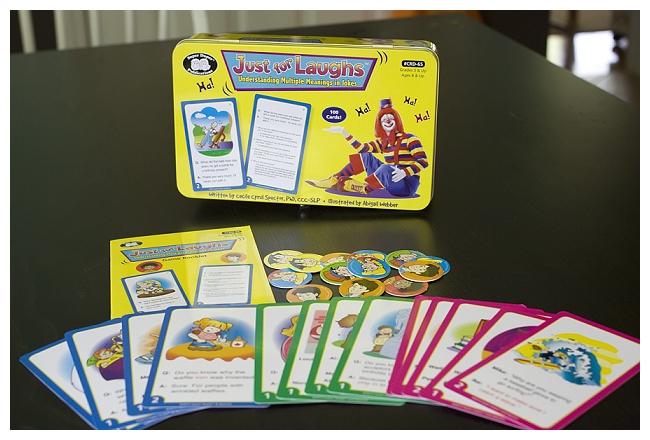 When learning a new language, understanding humor is often very hard. Just For Laughs is a fun way to teach students who are learning English as a second language or students with impaired language abilities to understand different types of humor in the English language. The front of each game card has an illustration and silly joke, while the back has a lesson explaining to players why the joke is funny. Students can try to guess why the joke is funny before reading the back of the card. Cards in the deck include jokes with multiple meaning words, phrases, or sentences.
My children love nothing more than learning a new joke and trying it out on their siblings. So, while they aren't learning English as a second language and don't have language impairments, they still found this game to be very enjoyable. They loved sitting around the kitchen table sharing jokes with each other. I've heard them trying out their own jokes after playing this game. Learning why each joke is funny has helped them understand what really makes a joke successful. I used to hear them trying to make up jokes that weren't really funny at all because they didn't understand the mechanics of a joke- now their made up jokes are starting to actually be funny. Maybe this game has set up them up for careers as comedians!
Ring Bling • $ 29.95 • Ages 5+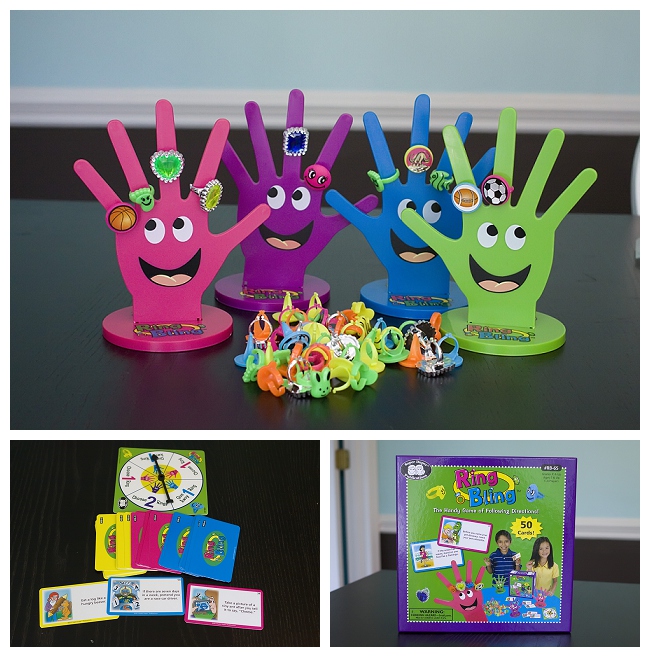 Following directions- what child doesn't need practice with that? Leave it to Super Duper to make practicing following directions both hilarious and fun! In this game students earn rings after correctly following the directions on a game card. Now, the directions on the cards aren't just any average instructions- our favorites were "Yawn like a sleepy hippopotamus," "Pour a bucket of freezing water on your head," "If a rabbit has long ears, pretend to lick a huge lollipop, and "Sneeze like a bear after you smell a bouquet of flowers." Kids have to stop and think before following the directions, and most cards require that they must use their imaginations as well. My children were shaking with laughter all through the game!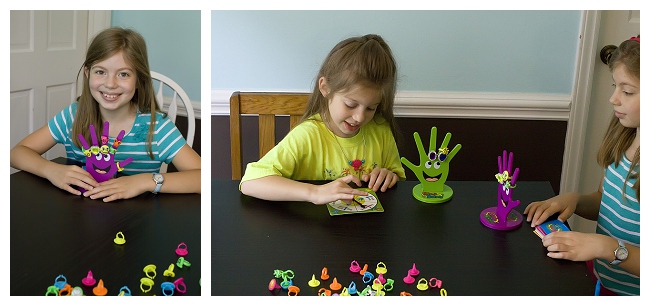 At first glance, I thought this was a girly game, but I was pleased to find blue and green hands and many boyish rings included- my son loved the sports and dinosaur rings. This game is easy to play and lots of fun. My kids can get the box out and play the game even if I'm busy with something else. This game would be a great addition to any classroom center time or game day for sure. My only complaint about this game was the spinner- out of five possible spins, two require the student to "give away 1 ring." It took too long to earn 12 rings with the mulitiple spins giving a ring away, and it seemed that each game at least one child ended up in the hole with a negative number of rings. It turned out to be a quick fix- I just covered one of the words "give away" with a small label sticker and changed it to say "choose". Now there is only one "give away" section on our spinner so the game is much quicker and the kids don't end up with zero rings.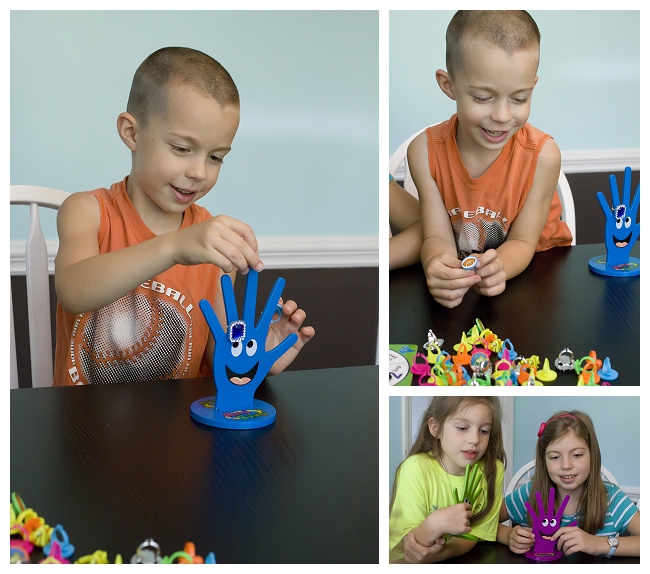 Super Duper StoryMaker App • $4.99 • Ages: Everyone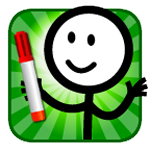 Super Duper StoryMaker App for iPad allows children to create stories and to record themselves telling their stories. This app comes with many backgrounds and illustrations and children can also use their own photos and drawings to illustrate their stories. See how my 8 year old took a picture of our front yard and then added the app's included illustration stickers on top of her photo.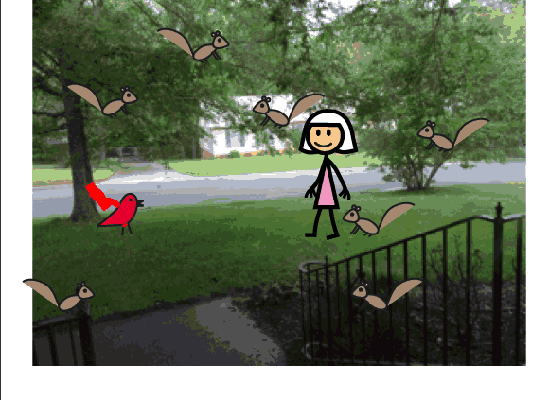 I cannot tell you how much I love this app! It totally tricks my kids into writing for fun and I plan to use it for Fun Friday writing assignments in the fall. It is perfect for all the different writing ability levels of my children. My 1st grader can illustrate his story, but rather than typing the narrative he can just record his voice telling his story. My older girls can both add text to their pages and record their narrations. Not only can I assign creative writing, but also journaling about real events in their lives. It will also be a great tool for my older children to write simple book reports or even retell the details of historical events we will study next year.
The best way to really appreciate all this awesome app can do is to watch Super Duper Publications Demonstration video:

Super Duper Games and Apps are great for both classroom and home use. Rather than boring worksheets and flash cards spend time reviewing important skills the fun way with Super Duper during summer break!
Buy It:
Visit www.superduperinc.com
Musings from a Stay at Home Mom's blog readers save 15% OFF any Super Duper purchase with Promo Code: KSBLOG192
(Code expires June 30, 2013)
1 lucky winner will win the choice of one of Super Duper Publications Spring 2013 Award Winning Game or App!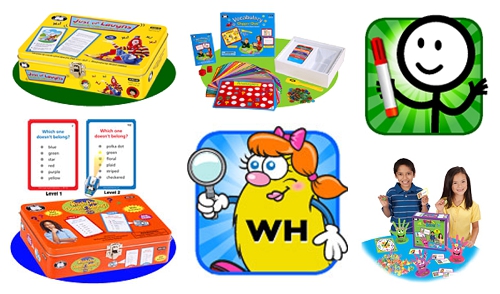 Rules:
This giveaway ends on June 14th, 2013 at 11:59 pm EST.
Open to the US only, ages 18+.
Click here for complete rules and disclosure.
This giveaway has ended – the winner is June S.