Times are tough and schools around the nation are feeling the pinch with resources more limited than ever. As a result, recess time has been cut and some schools do not provide playtime for students at all. In the past twenty years, children have lost an average of 8 hours of recess a week. It is recommended that children get at least 60 minutes of mild to strenuous activity daily. According to the American Academy of Pediatrics, the lack of playtime has become a national crisis leading to a growing epidemic: childhood obesity.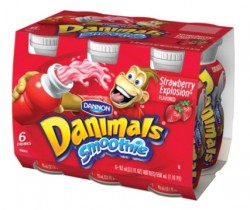 Dannon Danimals® – delicious and nutritious kids snacks that include on-the go smoothies and lowfat yogurts with calcium – knows how important recess is for kids and wants to help. They want to supercharge your school's recess and offer the chance to win great playground-related prizes! They are motivating moms and kids to rally around this cause, by launching a national initiative called "Rally for Recess."
"Rally for Recess" creates healthy competition, pitting school against school. Five schools have the opportunity to win new playground equipment and an all-day recess celebration. Through February 8, 2012 purchasers can find codes on Danimals® packaging (or free by mail) to enter and register their school online. The top school in each of the five categories (based on size) with the most codes registered wins! For more information visit: RallyforRecess.com.
As a mom of four, I know how important it is for kids to stay active. Part of the reason I homeschool is because my oldest, Nathan, has a very high activity level and I knew he wouldn't do well sitting for hours at a time in a typical classroom setting. He needs a lot of activity and if he is kept sitting and studying for too long, he doesn't learn as well. Stopping for recess allows him time to refresh and recharge and he comes back ready to learn again. For activities, I try to keep him involved, whether it's karate practice or riding his bike or just running around outside playing typical kid games like tag. My daughter Emily isn't quite as high-energy as Nathan, but it is still a priority in our house for all the kids to get regular activity.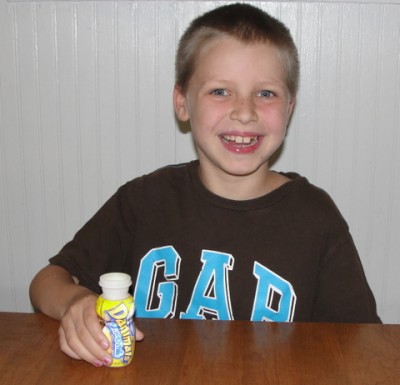 My kids love Dannon Danimals® yogurt and I feel good about giving them a healthy, nutritious snack that helps them keep going as they have fun playing. With fun varieties, including Smoothies, Crush Cups, and Coolision (yogurt tubes), Danimals® provides convenient on-the-go options as kids continue having fun. I am proud to support their "Rally for Recess" initiative. This is such a good, much-needed cause and I am glad a company is thinking about our country's kids and doing something about it.
Check out the Danimals® Rally For Recess website today to see how you can help your child's school!
Disclaimer: I wrote this review while participating in a campaign by Mom Central Consulting on behalf of Danimals and received a gift card to facilitate my review and a promotional item to thank me for taking the time to participate.