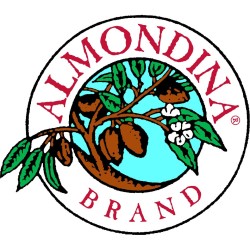 Grandma Dina seemed to be way ahead of her time when she created this cookie – it's no wonder Almondina became a huge hit after sharing a cookie that is said to be indulgently tasty with minimal calories. Her said secret? No cholesterol and no added fat, salt or preservatives. A cookie like this works perfectly with today's health-conscious consumer diet.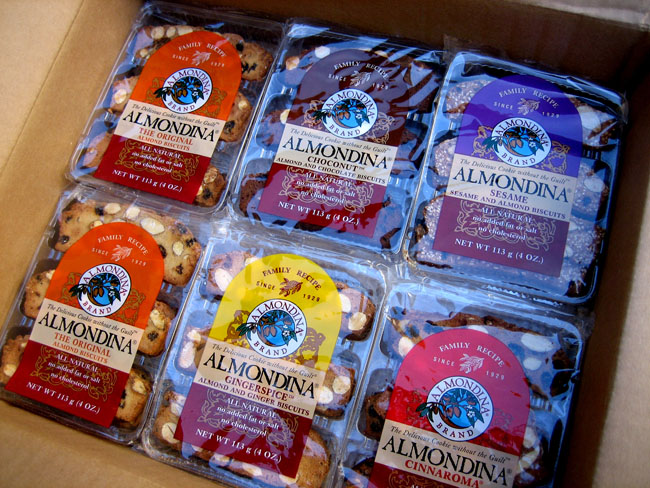 I received a package with five different flavors: Original, Choconut, Sesame, Gingerspice and Cinnaroma. After opening them up, the first thing I noticed was the structure of the cookie. They were flat, oval-shaped cookies with obvious almonds and raisins displayed. This explained their title as almond biscuits.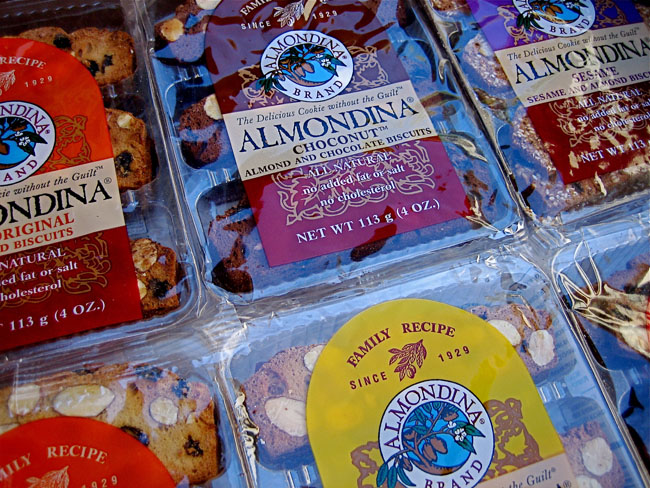 My husband so graciously offered to help me taste-test each flavor. He's very thoughtful in that way.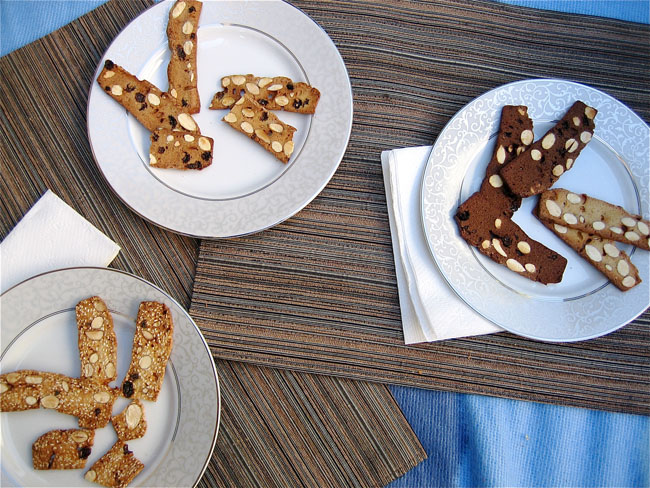 Of course, we started with the Original Almondina cookies. There is a reason this cookie began with this flavor. It was perfect. Crunchy like a wafer and with flavorful bursts of roasted almonds, raisins and even vanilla. After trying Original, we both decided it was time for a cup of tea because we were going to be here for awhile as we savored every bite of the different flavors. After all, we still had four more flavors to try!
Next we tried the Cinnaroma. Cinnamon and raisins go perfect together, so it was to no surprise that this cookie was delicious as well. It reminded my husband of his childhood, and I thought it reminded me of a good cinnamon-raisin bagel, only without the endless amount of carbs.
Both being chocolate lovers, we were excited to try the Choconut. The chocolate that they used must be a high quality chocolate because it definitely tasted gourmet. It was delicious, yet not incredibly strong. However, if you have a chocolate craving, you may need to have a few of these to satisfy it.
The Sesame cookie was good, too. It was a little bit more bland after trying the chocolate, but if you're into sesame seeds, this will be your cookie.
Gingerspice had a kick. You can tell with one bite that it is made with real ginger. I, particularily, enjoyed this cookie because I love the authentic ginger taste. My husband, on the other hand, is not into ginger as much. If you love fresh ginger, you will love this cookie. If not, you may want to stick with the Choconut.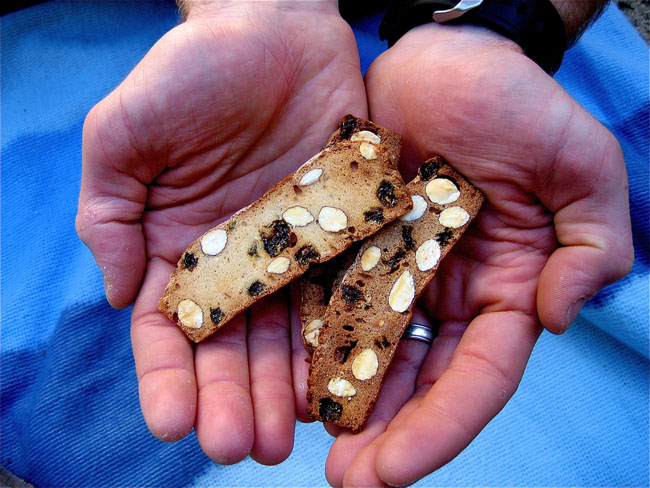 The final consensus? Our favorite Almondina cookies ended up being Original and Cinnaroma. Both delicious, full of flavor and definitely satisfying. The wonderful fact about these cookies? They're only about 30 calories each! This means that you can have a few when you're needing some treats in your diet.
Almondina can accompany your daily cup of coffee or tea, be paired with soft cheeses, or just eaten plain as an everyday snack. They don't need to be dipped, either. They are already bursting with flavor.
Now snacking doesn't have to be dangerous because Almondina has succeeded in providing a delicious cookie without the guilt for my husband and me. If you're a snacker or you like your sweets, you will need to have some of these stashed away in your kitchen at all times.
You can find Almondina online here or at participating retail stores including Walmart, Trader Joe's, and TJ Maxx for $3.49 per bag. You can also find it on (affiliate link) Amazon.

CLOSED