Birthday parties can be so expensive these days with all the decorations, party favors, balloons, invitations, and everything in between. The list can go on and on. Knowing the right place to buy your party supplies at can make a big difference for your wallet.
DiscountPartySupplies.com has one of the greatest collection of birthday supplies online with their large selection of party themes from Disney to the latest movies and so many more. You'll find everything you need for your celebration here.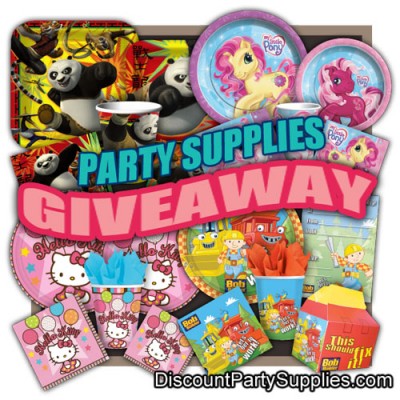 Discount Party Supplies has great prices. I live near an outlet center and the outlet party supply store there is more expensive than Discount Party Supplies. As you browse, you'll see the suggested price and then their price and it's great to see how much you can save. They also offer routine free shipping for orders over $65.
I had fun looking through the many themes. My baby, Luke, is going to be one in almost a month and I loved some of the cute first birthday sets. There are plenty of character party options like Tangled, My Little Pony, Disney's Cars, and more. And if your child isn't into the latest cartoon characters, there are many great choices like dinosaurs, monkeys, wild west, etc.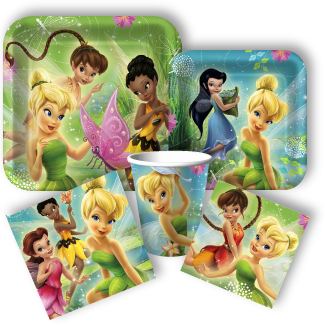 Emily is really into Tinkerbell so we decided to get some Tinkerbell party supplies for her recent 5th birthday party. I was very impressed with the selection of products. Of course there are the usual matching cups, plates, napkins, invitations, party favors etc. but there are also matching balloons, birthday banners, table centerpieces, molded candles, pinatas, costumes, stickers and more. I just typed "Tinkerbell" into the search option and up came over 50 items. I never see this much variety on other party websites!
We received a nice assortment of products for Emily's party: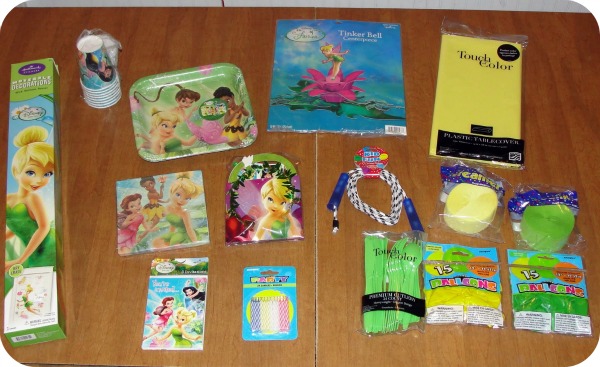 It was perfect because the party was going to be small, but we still wanted it to be special and fun for Emily. The Tinkerbell things really did the trick.
As you can see, the Tinkerbell party was quite a hit thanks to Discount Party Supplies!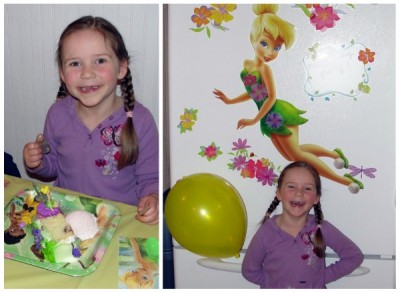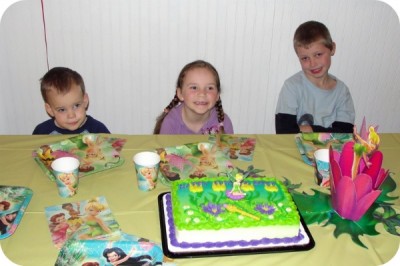 Definitely keep Discount Party Supplies in mind for your next party. With great prices, many options, and great service, this is a great place to shop.
Disclaimer: Thank you to Discount Party Supplies for the free product I was sent to review. I received no monetary compensation and my opinions are my own and were not influenced by the sponsor.