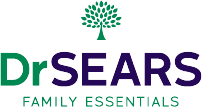 It's important to me to keep things as natural as possible for my children when it comes to skincare. And that's why I was pleased to learn about Dr Sears Family Essential's newest addition – the Baby Care Line which includes skincare. This gentle, eco-friendly line of products is simple, safe, and all natural.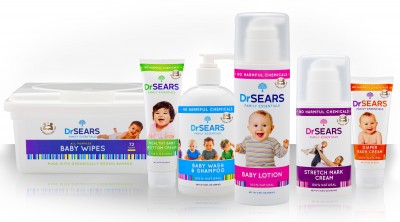 Dr Bill Sears is known as a trusted baby doctor expert. Now I don't just trust any doctor, but I go to the Dr Sears website for advice, probably before any other research site. So when I saw this was his family's product line, that definitely peaked my interest. Between Dr Bill Sears and his son, Dr Jim Sears, a pediatrician on the show, The Doctors, there is over a century of combined medical knowledge in the Sears family.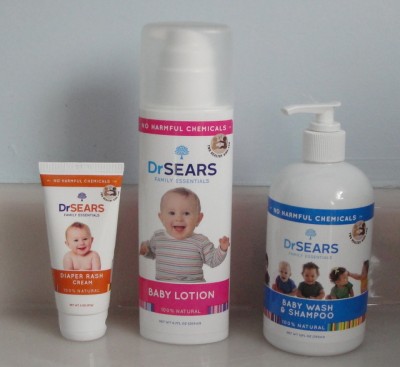 I was sent three products to review from this line. I received Baby Wash & Shampoo, Baby Lotion, and Diaper Rash Cream. With my 2 year old's very sensitive skin and my 9 month old, I knew I would have ample opportunity to try them out.
The Baby Wash & Shampoo is gentle enough to use daily and cleanses and nourishes baby's delicate skin and hair. The tear-free, baby fresh smelling formula is made from all natural, non irritating ingredients.
I enjoyed using this with both my little ones during their bathes and it was nice knowing that this was a product that worked well, yet was still all natural. When Joshua got splashed and a little got in his eyes, it didn't seem to bother him, so I think the tear-free really is true. That's a nice advantage because I've found that some of the leading baby/child shampoos aren't really as tear free.
The Dr Sears Baby Lotion is made from all natural, gentle ingredients and soothes and moisturizes skin. It works best when applied after bathing so to lock in the moisture and can be used throughout the day.
I liked using this gentle lotion on Luke. Unlike Joshua, he has pretty "normal" skin, where it's not usually very dry but I still try to use lotion after baths. The Dr Sears Baby Lotion is not very thick and I don't think it would be ideal for really dry skin like Joshua often has, but it is just perfect for Luke.
The Diaper Rash Cream is again all natural and recommended to use on a regular basis to prevent the irritation of diaper rashes.
I don't use diaper rash cream unless we need it, which fortunately isn't very often. However Luke did get a minor diaper rash about a week ago (probably because he was teething) and it was the perfect chance for me to try this new cream out. I found the cream to be a little thick and that it didn't spread as well as other brands I've used. However it does work! I wouldn't say it works better or faster than my regular brand but the "all natural" aspect helps the Dr Sears brand to win out in my opinion.
I would definitely recommend Dr Sears Family Essentials all natural, reasonably priced line of baby skin care for all your little ones!
Buy It:
You can find Dr Sears Family Essentials online and at Cotsco
Disclaimer: Thank you to Dr Sears Family Essentials for the free product I was sent to review. I received no monetary compensation and my opinions are my own and were not influenced by the sponsor.