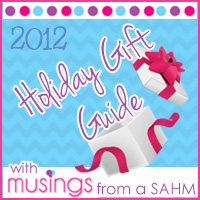 I was recently sent the Duracell Quick Charger and Duracell Instant Charger to review. There's a lot of different chargers available now days, so what makes these two stand out?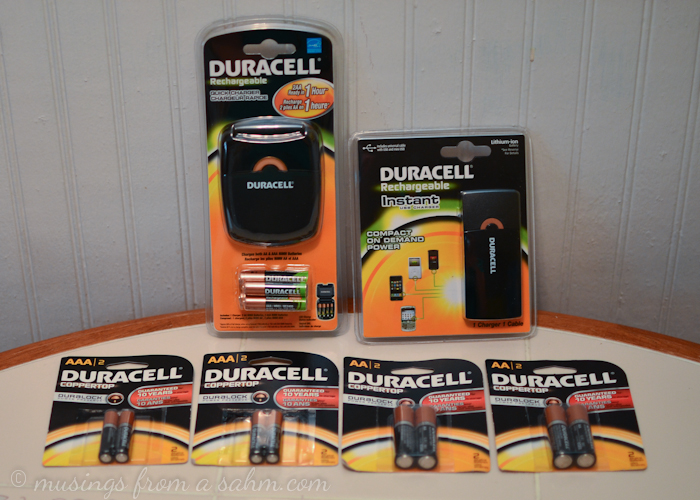 These chargers are from a trusted, reliable brand: Duracell. They're also fast, just like their names suggest.
The Duracell Quick Charger offers a convenient way to recharge batteries quickly. It comes with two AA and two rechargeable batteries that can charge within one hour. Since the batteries can be recharged hundreds of times, this is a great solution for electronics and toys that go through batteries quickly.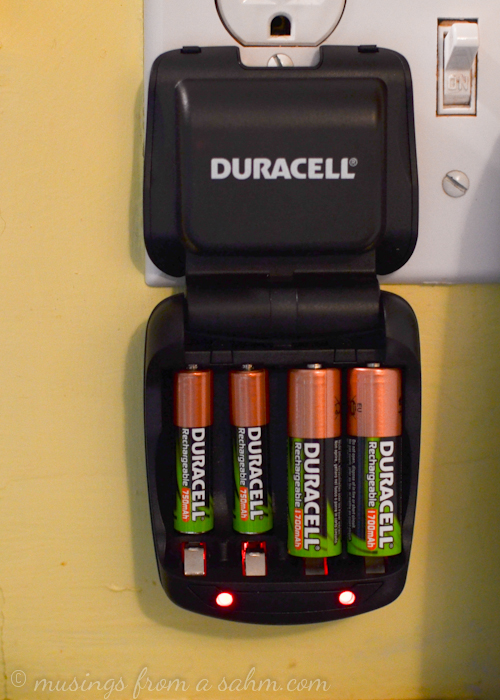 The charger is compact and the fold-out wall plug makes it even smaller.When I first got the charger, I plugged it into the wall with both sets of batteries. Oddly one of the AAA batteries took 3 hours to charge but the others were charged within the hour. I wonder if it was just a fluke. I have those the AAA batteries in our tv remote and four weeks later, it's still going strong, so I'm happy!
I like the way the Duracell Quick Charger fits both size batteries. If you buy extra rechargeable batteries, you can fit 4 of each (separately.) This would really come in handy with some of the kids' battery-eating handheld games.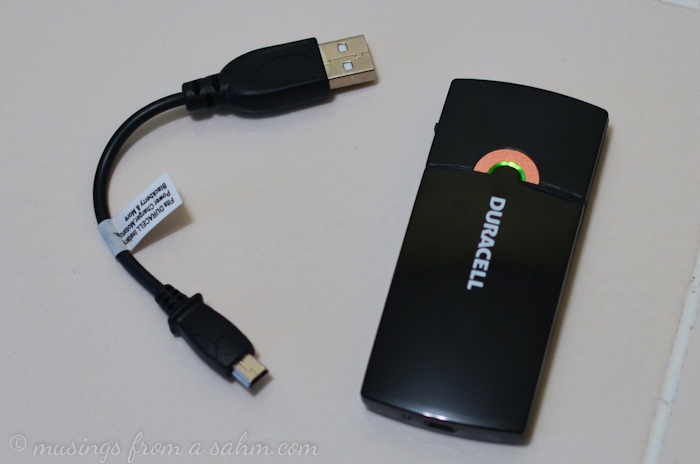 The Duracell Instant Charger is an actual Lithium-ion rechargeable battery itself. It's made to be a portable power source for things like cellphones, Blackberrys, iPods, and iPhones. It will instantly provide up to 35 hours of extended power for any of those devices. It will fit any mini-USB device, including many digital cameras. This charger also has a universal USB port so it can be connected to even more devices like Apple products.
My cell phone was low on power when I was away recently and thankfully I had my Duracell Instant Charger in my bag. I was able to plug my phone in and sure enough, it worked! I can see where this would be really handy for those who frequently travel or if you simply find yourself forgetting to charge your phone.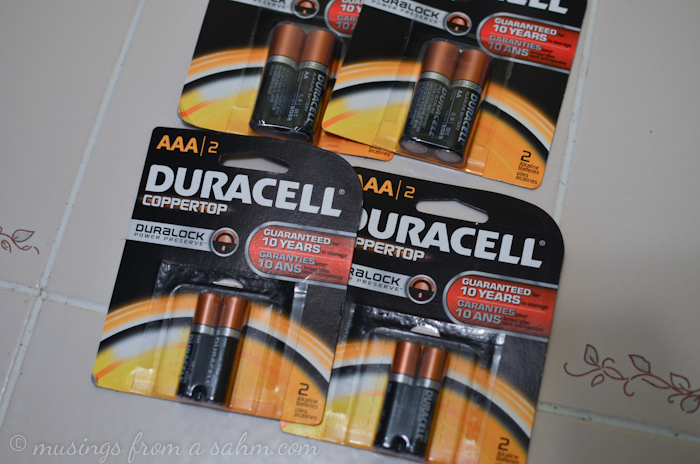 Duracell has one more great product for this holiday season: Duracell with Power Preserve technology. These batteries are guaranteed to preserve power in storage for up to 10 years. Not that there is even a remote chance that batteries would last nearly that long in my house, but it's great to know that this version will offer lasting power for a very long time.
Who can't use more batteries or chargers this time of year? Especially for that person who may have everything, something like the Duracell Instant Charger, might be just the thing!
Buy It:
You can find these products at stores nationwide
Duracell Quick Charger
(ARP $19.99)
Duracell Instant Charger
(ARP: $29.99)
Win It!
1 lucky winner will receive a Duracell Quick Charger, Duracell Instant Charger, and two packs of Duracell with Power Preserve technology batteries (sizes/types may vary)
CLOSED