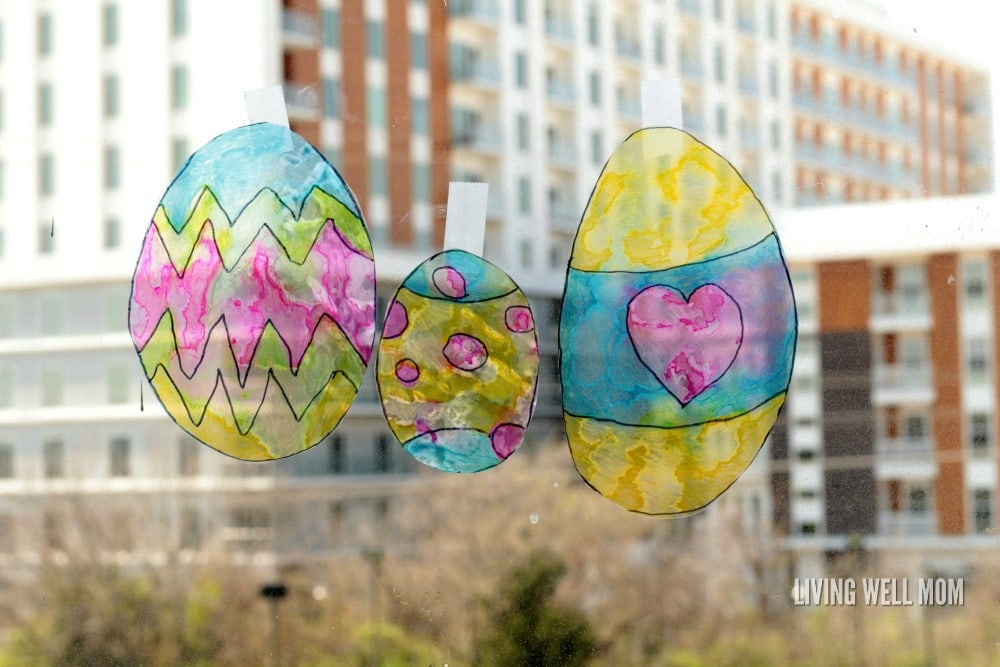 I love simple holiday decorations that are homemade, fun to make, simple enough for kids to do, and can be reused from use to year. It's a tall order, but this project meets all requirements. These tie-dye Easter egg suncatchers are fun for kids of all ages and give you something you can use year-after-year in your Easter decorations.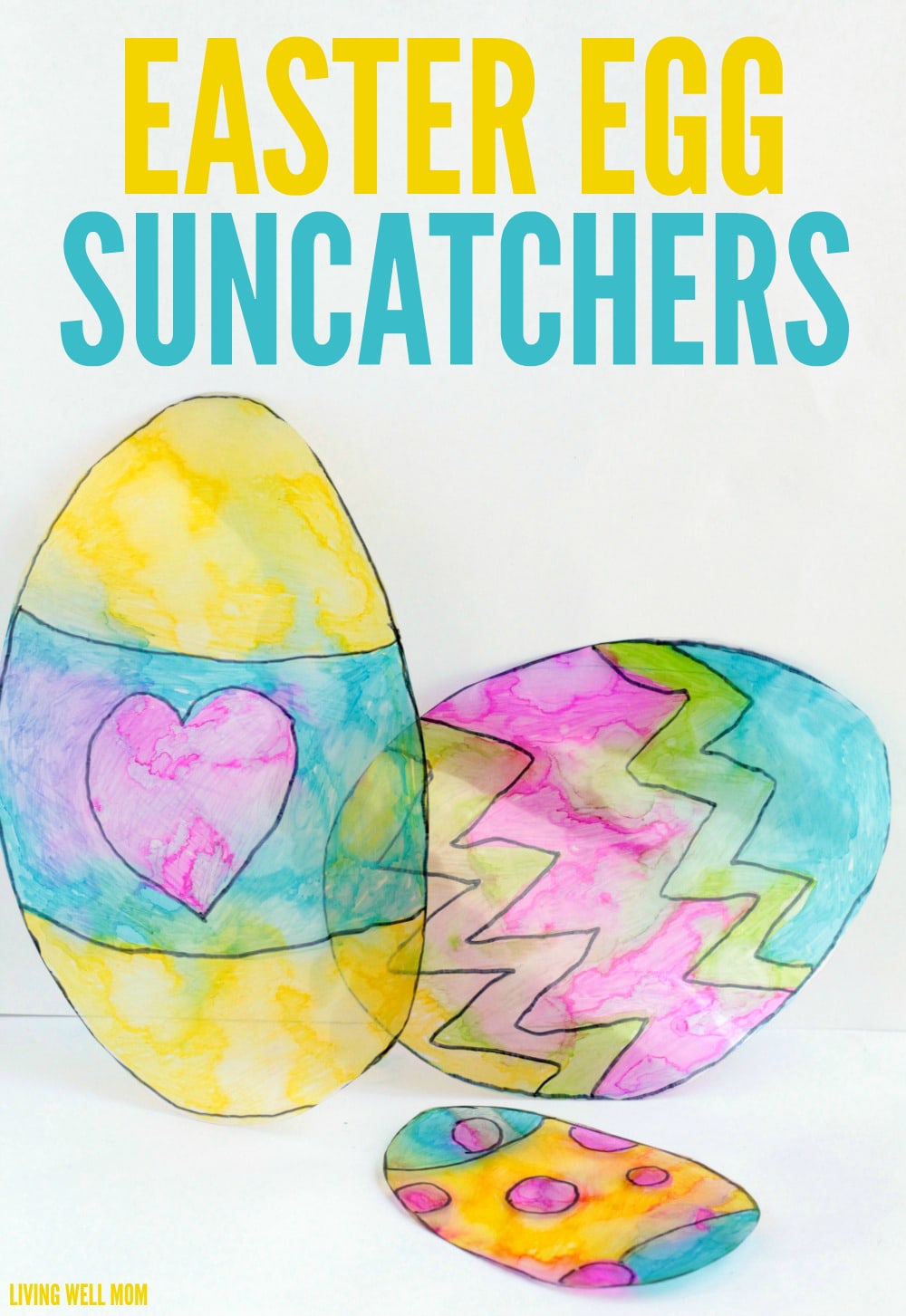 What you'll need to make tie-dye easter egg suncatchers:
I just love how this project is so simple, even toddlers can do it. We just love watching our cheery suncatchers in the window!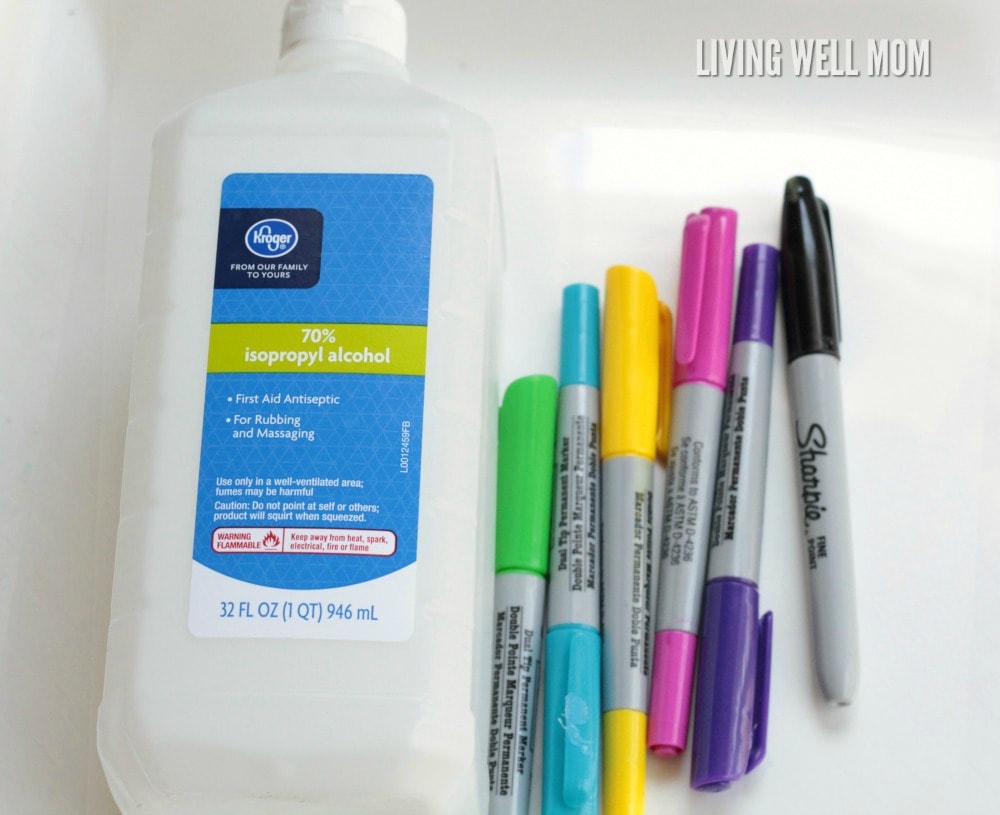 First, draw the outline of an egg onto the inside of your laminating pocket. We found three eggs fit onto one sheet.
Give the colored sharpies to the kids and let them scribble in shapes and fill in the egg. The more color the better.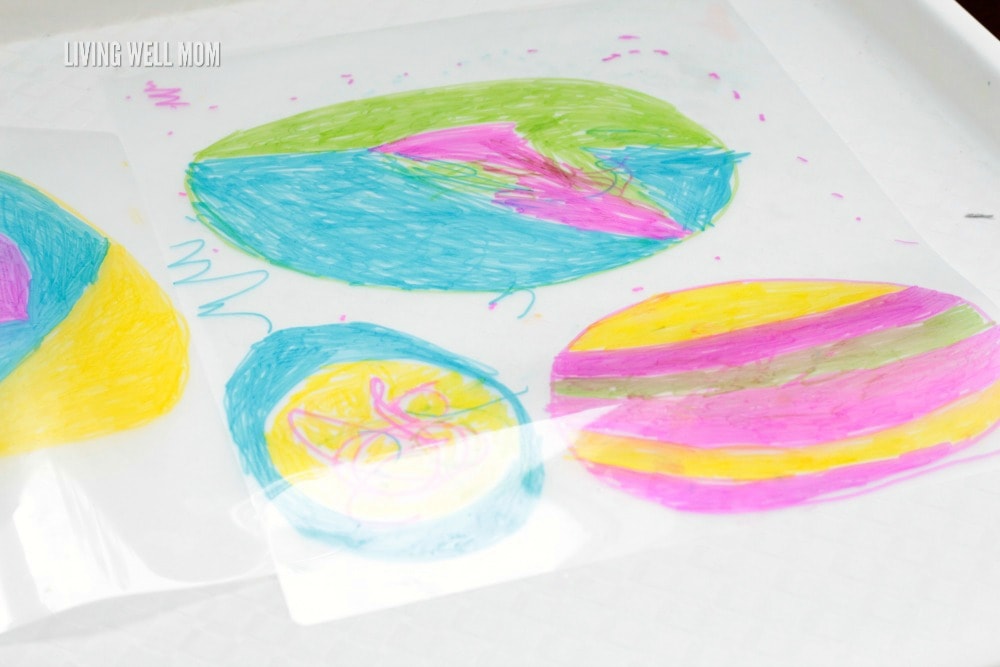 After coloring in the eggs completely (it's OK if little ones get outside the lines), drop a few drops of rubbing alcohol onto the eggs with a pipette.
This will cause the colors to run a little, creating a tie-dye effect. Wait for the alcohol to dry before closing the pocket.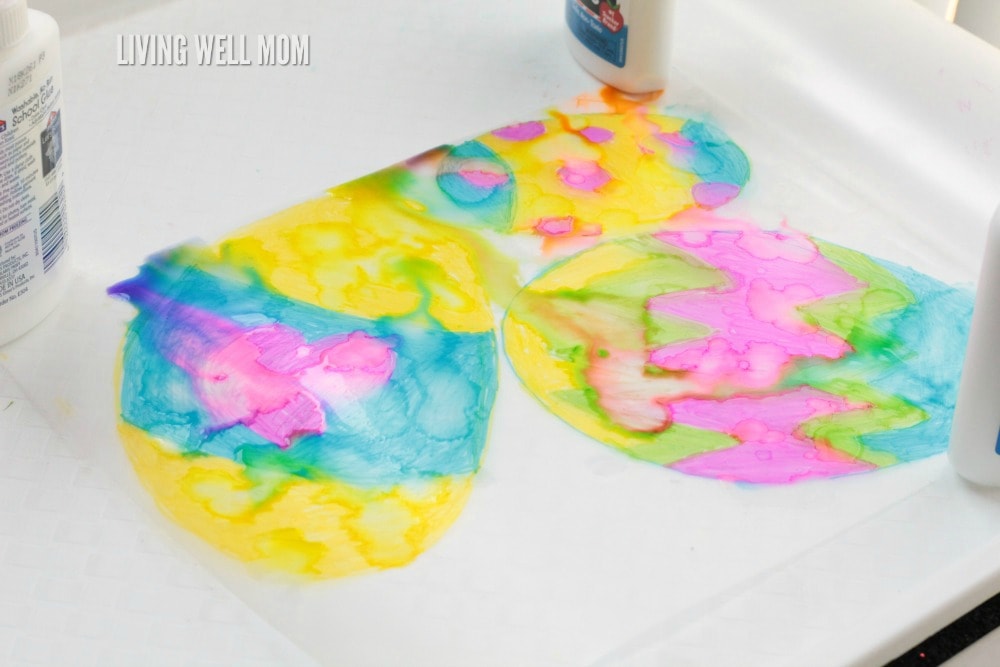 After closing the pocket, run the pocket through the laminator twice. This helps seal everything together so it won't open after you cut it.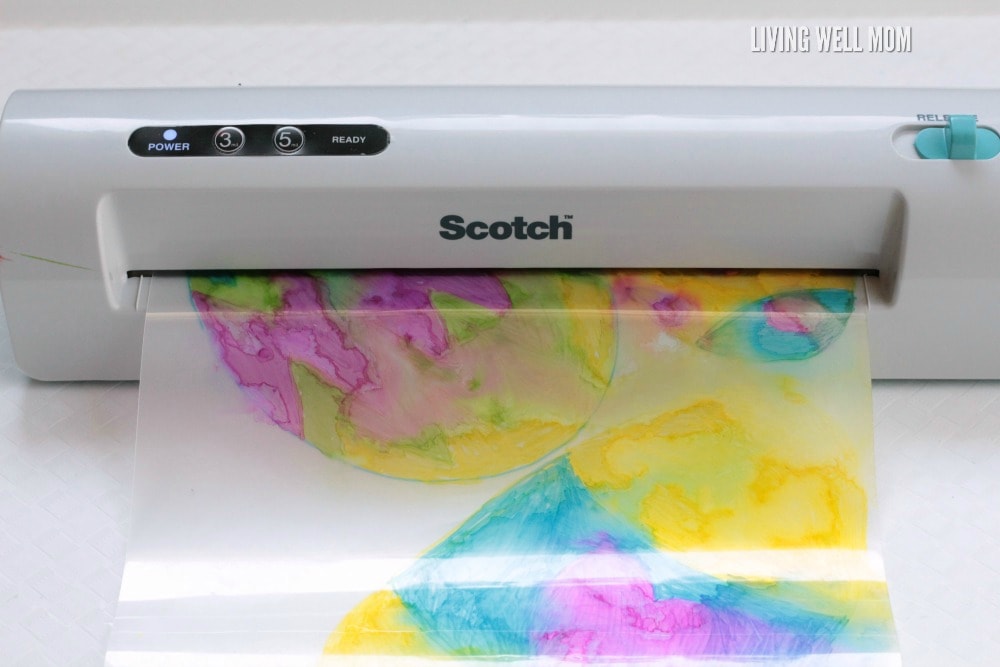 Cut out the Easter eggs.
Trace the outline of the eggs with a black marker. This helps the eggs have more of a "stained glass" look.
Tape them to a sunny window, and you have happy bright Easter egg suncatchers!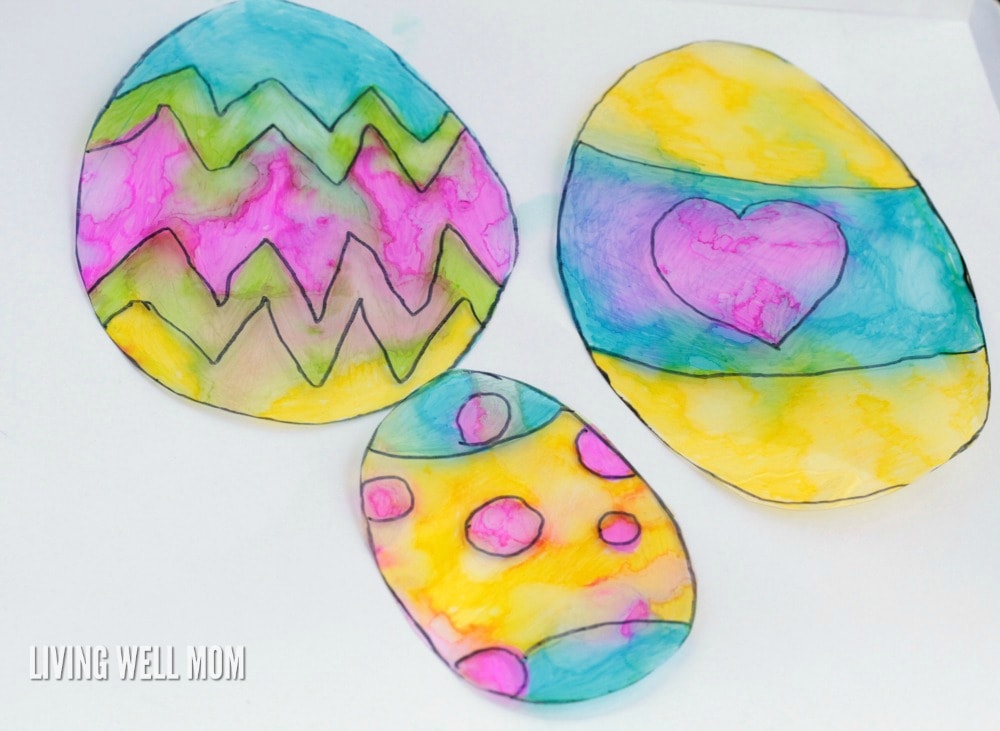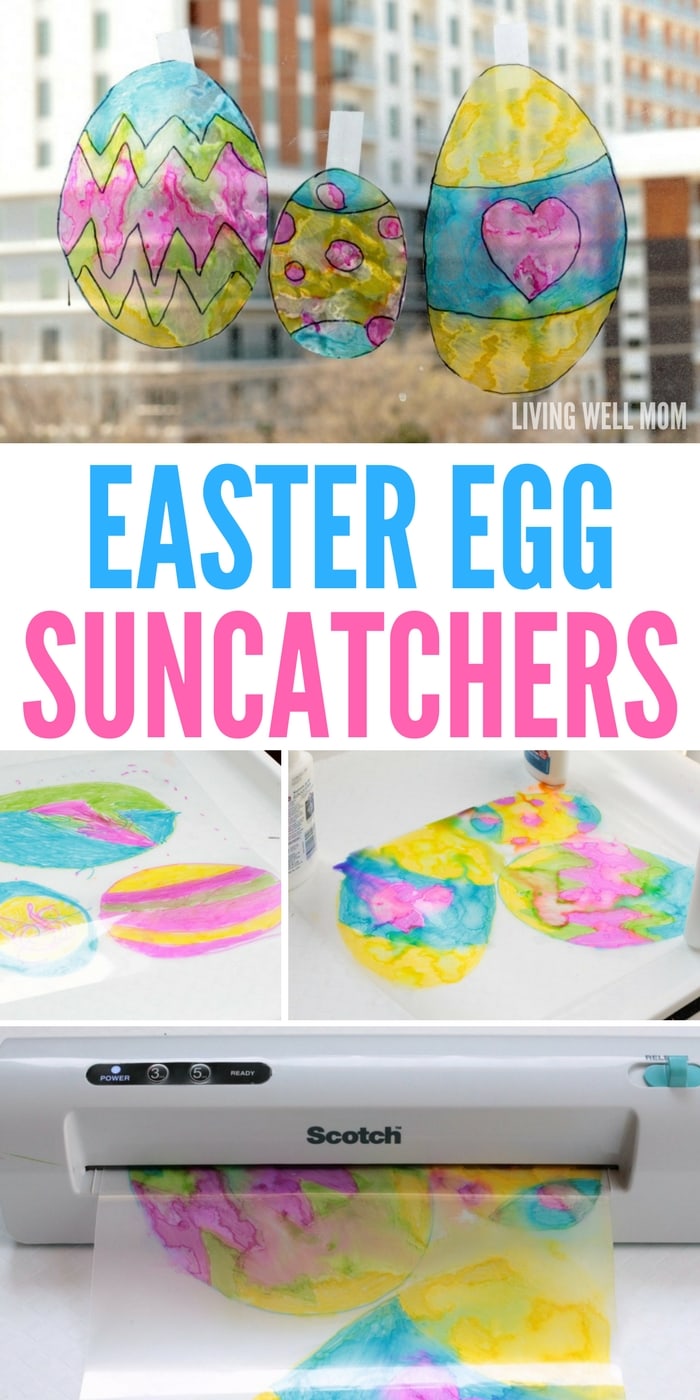 If your kids get really creative, you can try making other Easter suncatchers, like chicks, bunnies, and candy! The suncatchers are durable and can be saved to use again for another year!