Making this easy homemade Valentine's Day slime is a wonderful sensory activity that is beneficial for kids and could be even more beneficial for children with special needs. Many kids who are sensory seekers love the feel of stretchy, soft, and squishy slime.
Easy homemade Valentine's Day slime is a fun seasonal sensory activity, and it makes a great non-candy Valentine treat. You can even make a big batch to share with your child's class or use as party favors.
Follow these guidelines to make your own version of this easy homemade Valentine's Day slime for sensory play.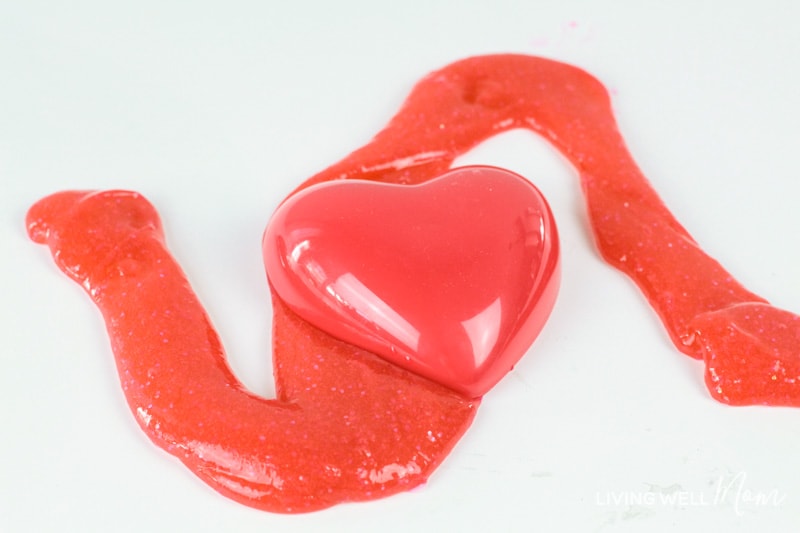 What you need to make Valentine slime:
For the valentines you will need:

Making the Slime
Mix one part water and one part glue in a container. We like using jars, because it helps the slime mix well and doesn't splash.
Add a few drops of pink food coloring and some glitter. Stir to mix everything together.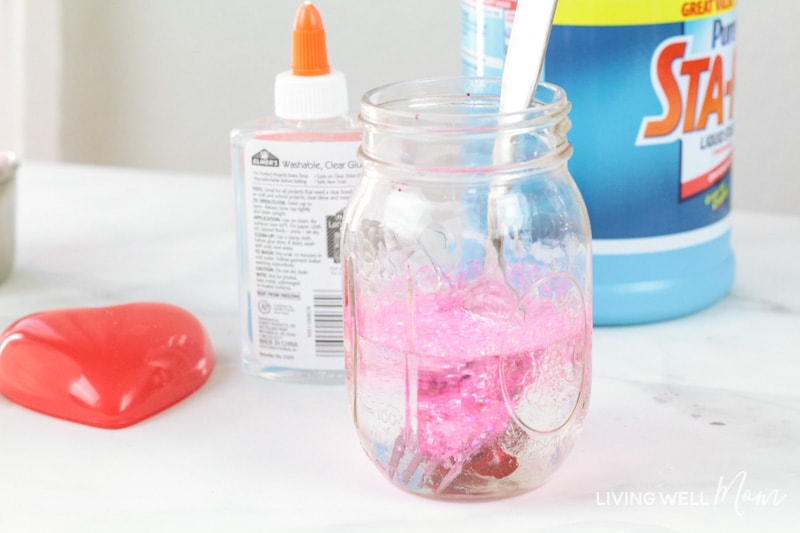 Add one part starch to the glue mixture. It should start to form slime right away. Use a fork to stir the slime and keep stirring until the slime sticks to the fork and starts to climb the handle.
Once that happens, remove the slime. It will still be sticky. Stretch and pull the slime until it smooths out and is no longer sticky. It's ready to play with!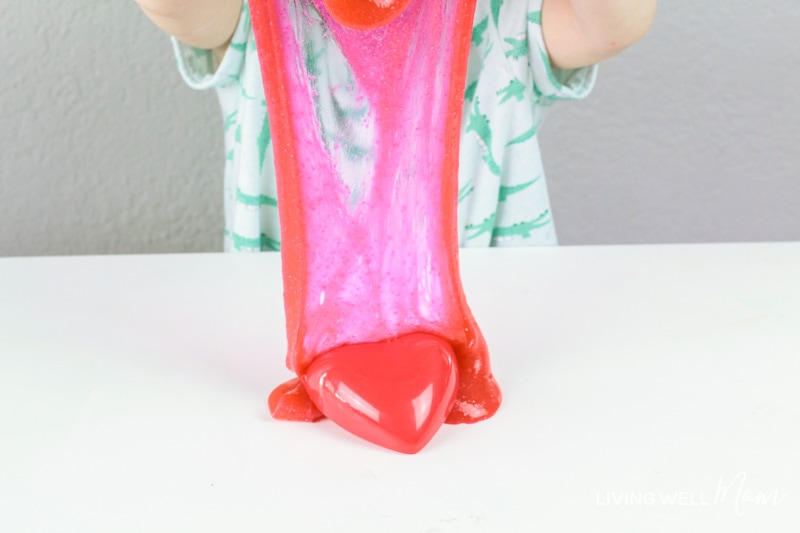 Making the Valentines
If you are using plastic zipper baggies, cut off the zipper part before adding the slime. Use string or the ribbon to tie the bag up tightly so the slime can't escape.
Fill each bag with 1/4 cup of slime. Tie the bags tightly with ribbon.
Cut out some hearts from the red paper and punch a hole in one side of each heart. String the hearts around the ribbon and tie into a pretty bow.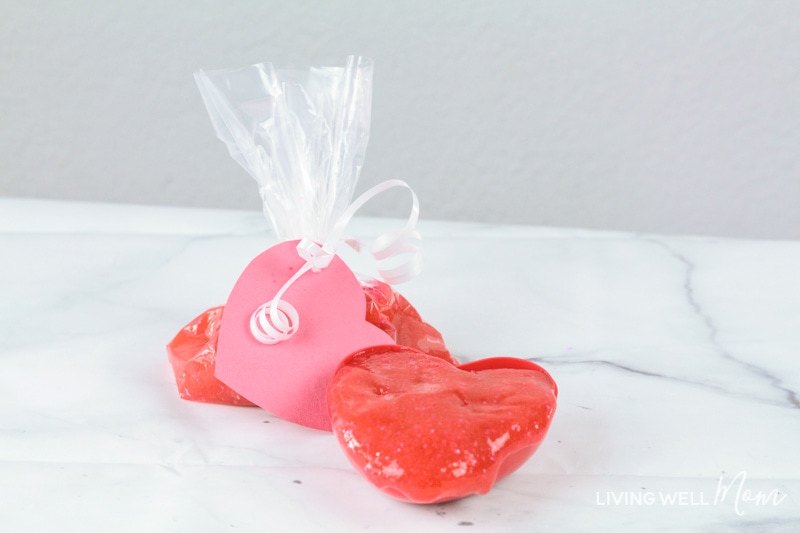 Write a fun message on the heart for your recipient. We're fans of "Happy Valen-slime's Day!"