Clay flower pots are fairly inexpensive and great for most plants and flowers, but they can be boring. And while you can buy prettier decorative clay pots, those are much more expensive and often it's hard to find the right colors or patterns to match your decor or theme.
So what's the solution? Make your own decorated painted flower pots!
It's easy to make beautifully decorated Painted Flower Pots and such a great way to spruce up your home or garden!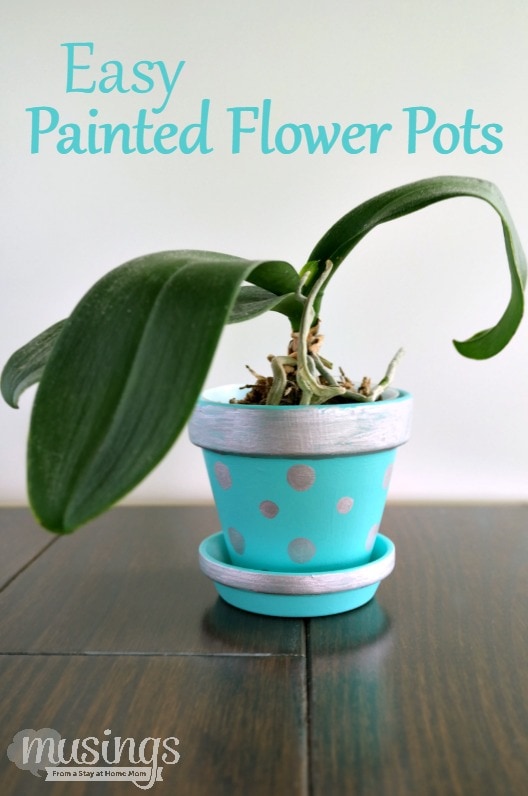 Easy Painted Flower Pots
Supplies:
(affiliate links)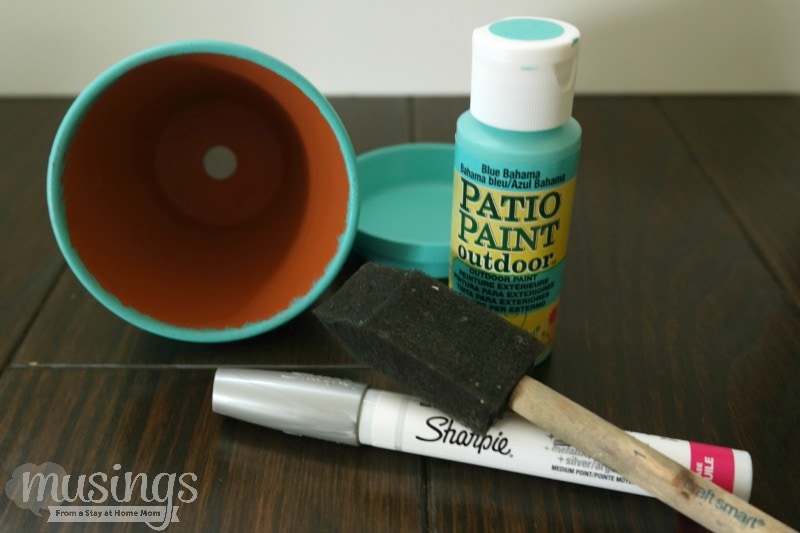 Instructions:
Begin by painting your clay pot and saucer in your choice of background color. Let the paint dry completely and apply at least 2 coats. Paint the inside of the pot as well.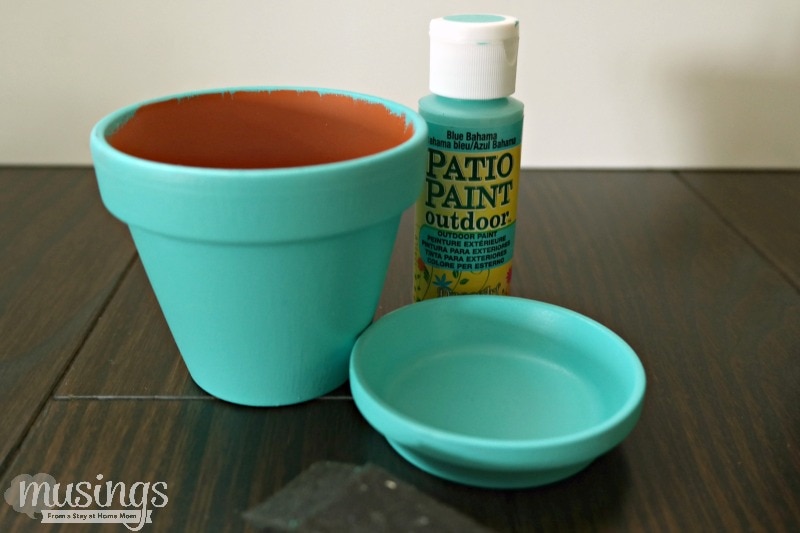 When the base color is completely dry, add decorations and detail using the paint pen. I wanted something simple and chose a silver paint pen against my pale turquoise background color.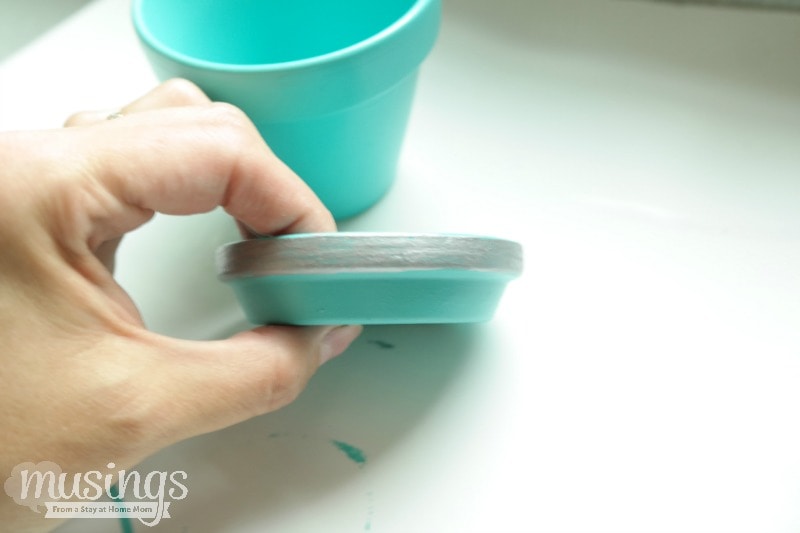 To create the decorations on the pot you can free hand the details, use a stencil, or painters tape. I painted a silver border around the pot and the saucer and then added free hand dots of different sizes around the main part of the pot.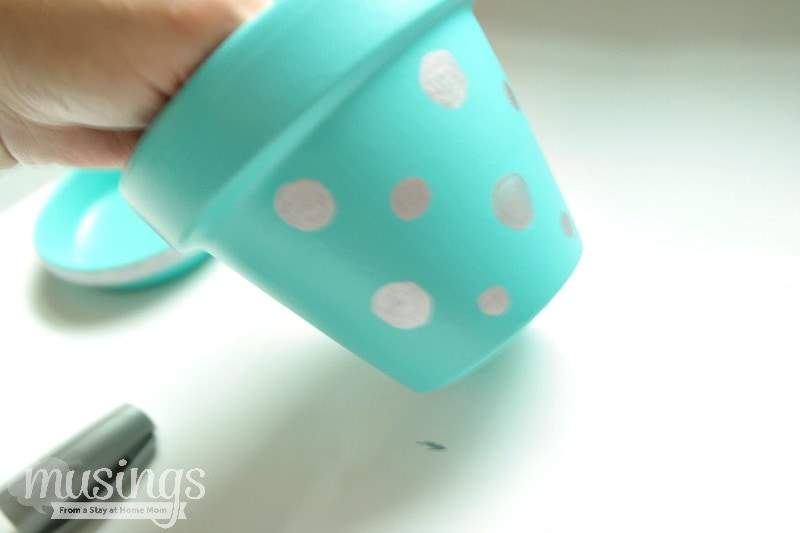 Allow the decorative paint to dry completely. Adding a second coat of this is also a great idea.
To finish the pot you can spray with a clear spray urethane for a glossy finish or leave it as is. The urethane will give added durability if your painted flower pots will be used outdoors. My sweet little pot was for an indoor teacup orchid so I decided to leave it in a matte finish with no urethane.
Painted flower pots make a fun and thoughtful gift or a great addition to your own patio or home decor. They are so easy to make that if you're like me you'll make several!
Here's some more great DIY projects & crafts you'll love: