Chock-Full-of-Good-Stuff Morning Glory Muffins Recipe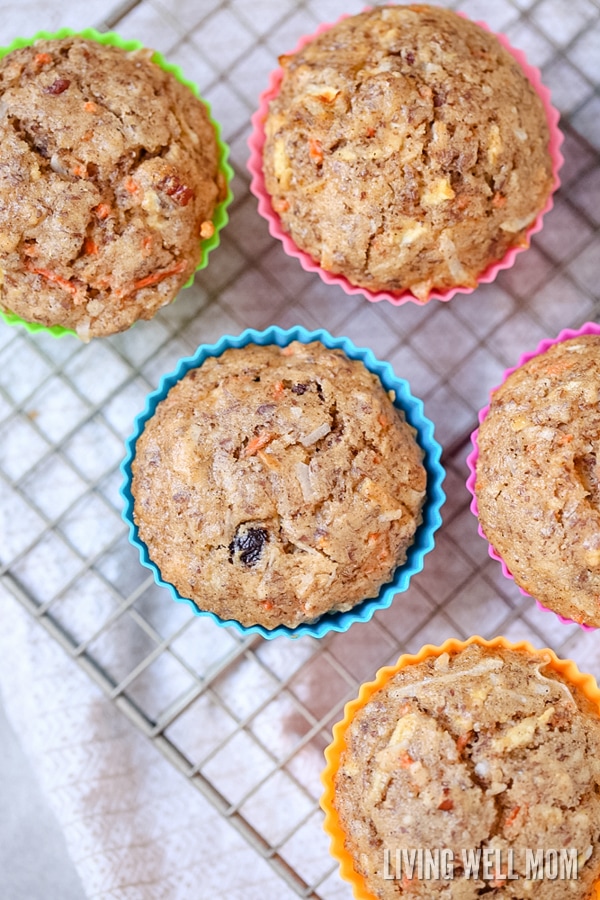 Author:
Erika Bragdon / Taste of Home
1 cup flour
1 cup whole wheat flour
¾ cup flaxseed
¾ cup sugar
2¾ teaspoons baking powder
2 teaspoons cinnamon
¾ teaspoons salt
¼ teaspoon baking soda
4 egg whites
1 egg
½ cup applesauce
⅓ cup orange juice
¼ cup canola oil
2 teaspoons vanilla extract
2 cup grated carrots
½ cup chopped pecans
½ cup flaked coconut
½ cup raisins
1 medium apple (about 1 cup), grated
In a large bowl, combine the flour, whole wheat flour, flaxseed, sugar, baking powder, and cinnamon.
In a separate bowl, whisk and mix the egg whites, egg, applesauce, orange juice, canola oil, and vanilla. Stir into the dry ingredients, just until moistened. Fold in the carrots, pecans, coconut, raisins, and apple.
Bake at 350 degrees for 15-18 minutes or until tests done.
Recipe by
Living Well Mom
at https://livingwellmom.com/chock-full-of-good-stuff-morning-glory-muffins-recipe/