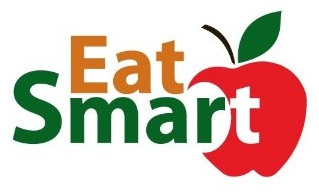 Happy New Year 2012!
This is the time of year when so many of us resolve to lose weight, get fit, and be healthier. However very few of us will actually keep that commitment. So what can we do to change this and stick to it? Motivation! And I have a great motivator right here: the fabulous EatSmart Precision Digital Body Fat Bathroom Scale!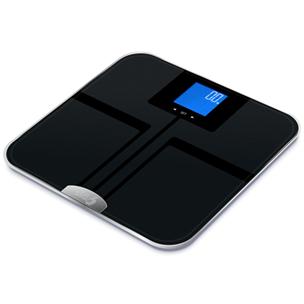 The EatSmart Precision GetFit quickly and easily measures body fat, body water, body muscle and bone mass. The BIA technology sends a very low, safe electrical current through your body which allows the scale to analyze your body in real time. The scale has a user-friendly touch-screen and the smart technology will automatically identify each person and store personal date for up to 8 people.
Eatsmart has fantastic "Step-On" technology; there's no need to tap, just step on the scale and you'll get your reading instantly.
Some more features include:
Large easy-to-read 3.5″ blue LCD display with white backlight
4 high precision sensors that provide consistent and accurate measurement
Measurement modes in pounds and kgs
Graduation increments of .2 lbs/.1 kg
Ultra thin, sleek design with high quality tempered glass platform
Max weight: 400 lbs / 180 kgs
Auto calibrated; includes 4 AAA batteries.
A bathroom scale has never been so user friendly!
I've done a couple reviews with EatSmart before – one of their bathroom scales and more recently a kitchen scale. There is no going back to other brands once you try EatSmart. I have been so impressed with this company. Not only are their products superior in my opinion, but they have great service; each scale has a 2 year warranty. They also have very high ratings on Amazon.
Buy It:
You can find the EatSmart Precision GetFit Digital Body Fat Scale on Amazon, currently at 45% off for $54.95
The giveaway products are provided by the company mentioned. I received no compensation and am offering this giveaway for my readers. Regardless I will only share and recommend products I use personally or believe will be good for my readers.