Looking for a way to get natural immune support? You've come to the right place!
Today I'll show you how to make a cute essential oil bracelet that can support the immune system! It's really very simple to make.
One of my favorite essential oils to have on hand during the cold and flu season is eucalyptus. That's because it helps clear my nose so quickly if I'm stuffy – just by sniffing the open bottle of oil.
But this essential oil bracelet is a more convenient way to have those oils around you and it's pretty too!
Please read my Essential Oil Common Sense Safety page before using this essential oil recipe.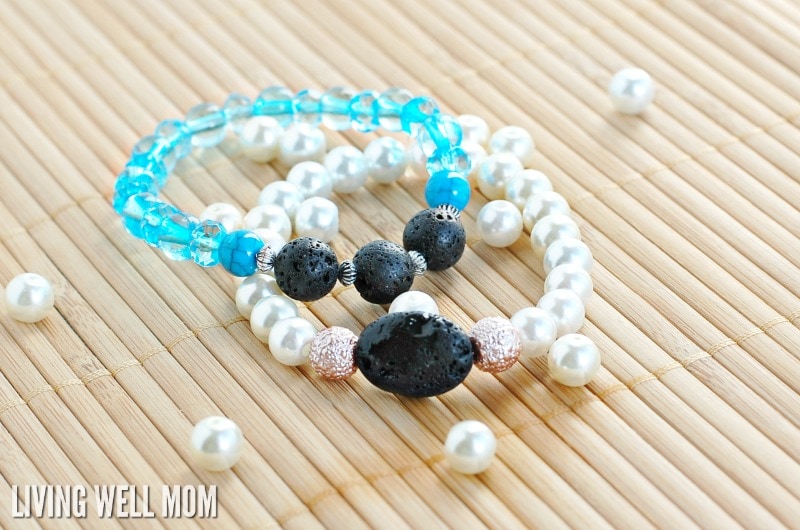 The secret of this essential oil bracelet is with the center black bead – a lava bead, made from porous lava rock.
The porous surface of the lava bead gives you more room to capture the scent of the oil. Just one drop of essential oil on a lava bead will result in a much longer lasting scent than diffusing oil or using it on your skin. (Always make sure essential oil is diluted before using it directly on your skin.)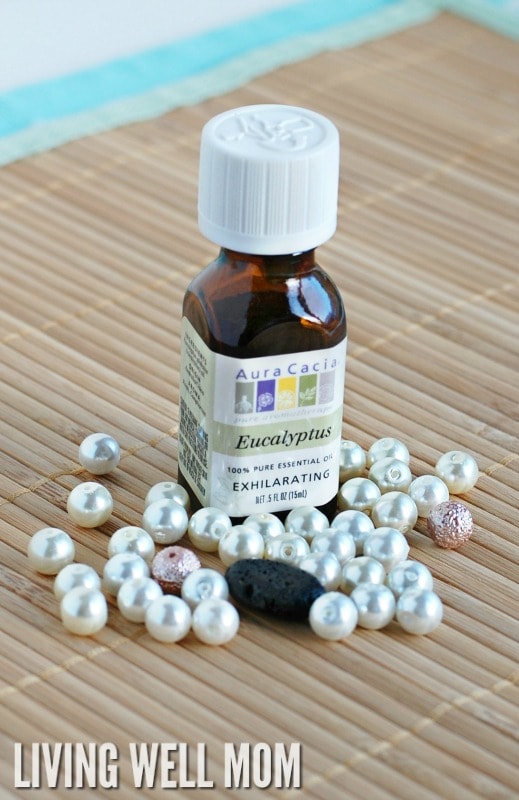 What You'll Need to Make an Essential Oil Bracelet: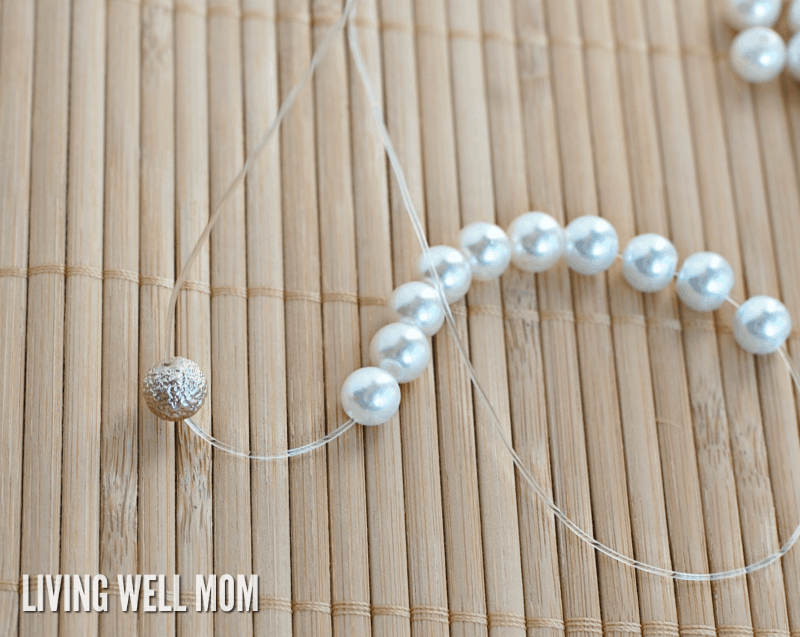 Making one of these essential oil bracelets is very simple. You just string on the beads into the pattern you would like onto some elastic. For the bracelet shown above, I chose 10 pearl beads, one pink bead, one black lava bead, one pink bead and 10 more pearl beads as my bracelet pattern. Be creative with your own – the only thing that sets this apart from any other bracelet is the lava bead.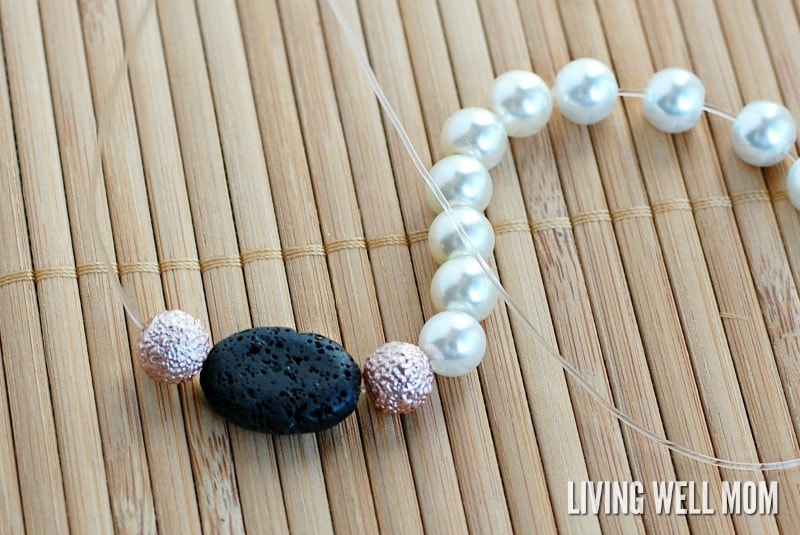 Once you tie off the elastic and place it on your wrist, drop 1-2 drops of eucalyptus oil on the bead. Some may drip off onto your skin, which is okay. We just want some of the oil to get into the nooks and crannies of the lava bead so that when you take a deep breath of the oil, there will be enough on the bead.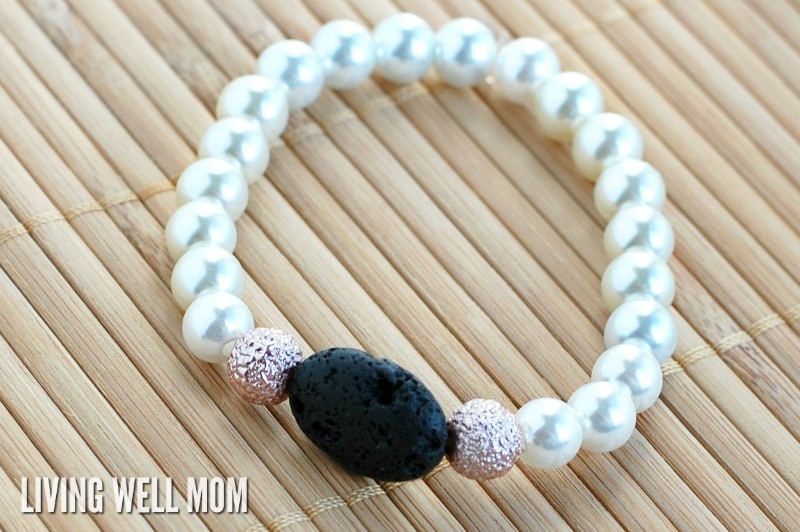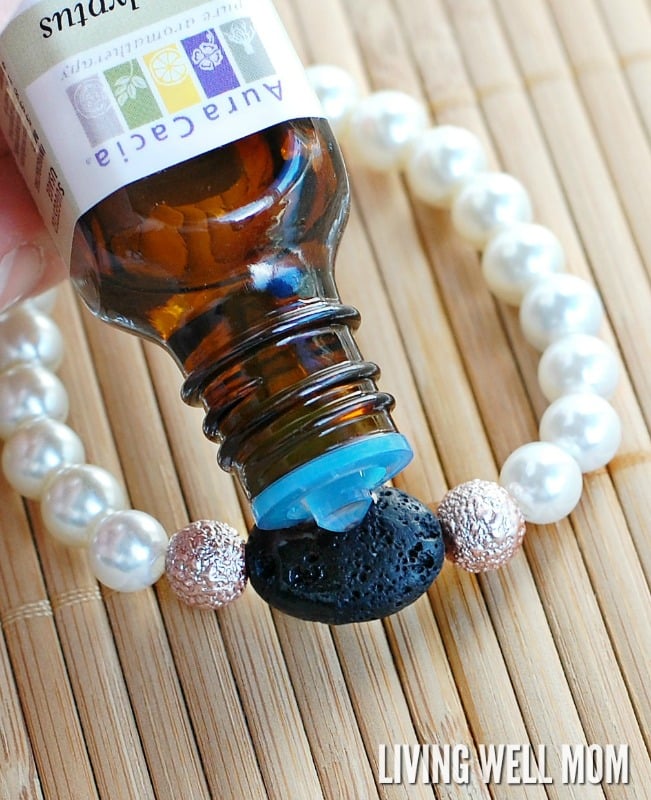 Along with this essential oil bracelet, I recommend having this Easy Homemade Natural Hand Sanitizer close by. You can use both throughout the day – each time you sanitize your hands, add a drop of eucalyptus oil to your bracelet at the same time.