I've got some random photos for this week.
I like to get up before the kids in the morning, so I can enjoy my coffee and get a little blogging done in peace while I wake up. (I'm not a morning person.) One morning as I was about to go upstairs to get the kids,  I saw this at the top. It was a cute way to start the day!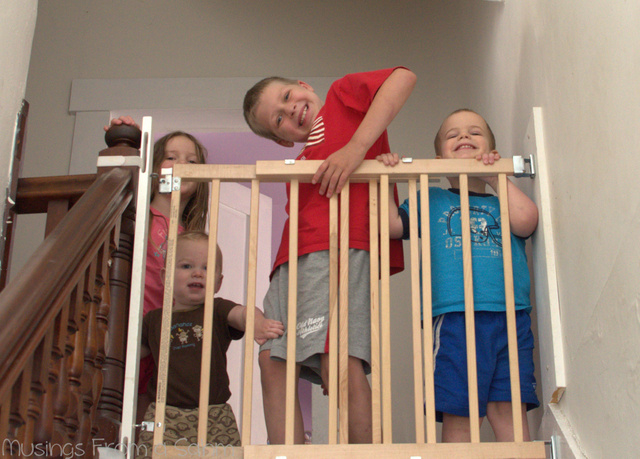 Emily brought me a pretty pink flower: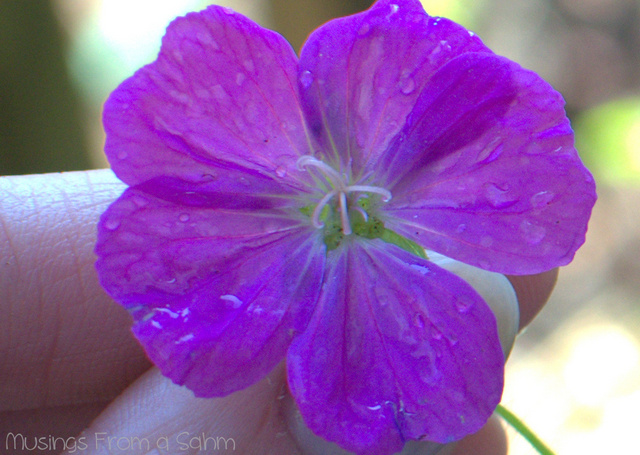 My clematis – so pretty!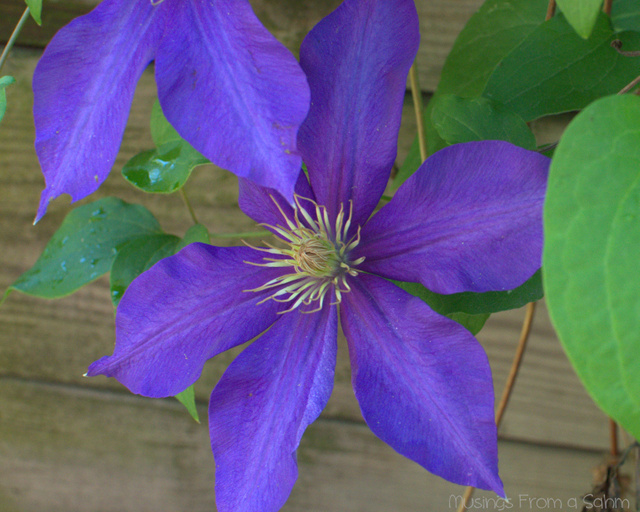 We also found a cool tree frog in our yard. Nathan spotted it sitting on his soccer ball. We thought it was a toad at first, but when we saw its sticky feet, we knew it was a tree frog.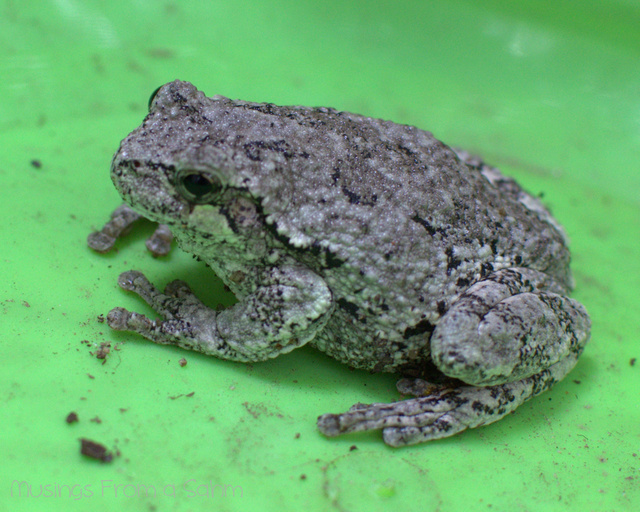 We identified it as a Cope's Gray Treefrog. It was pretty neat to see it hang onto the porch post: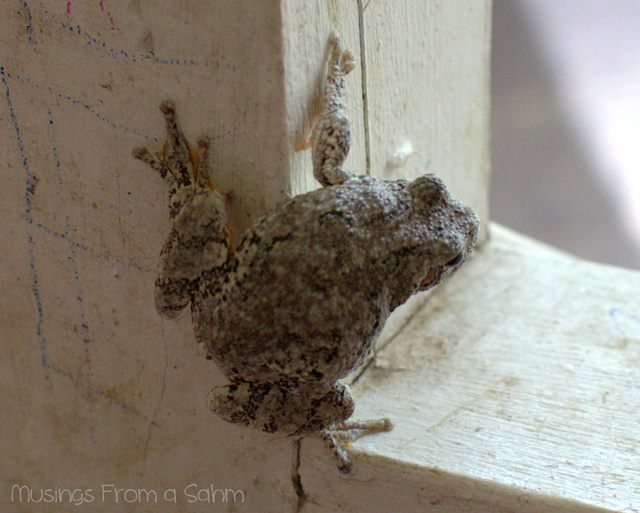 We all thought he was pretty cute.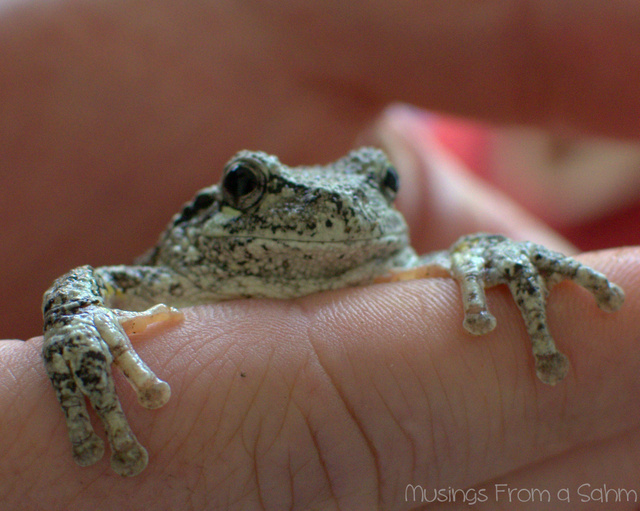 One last picture with my sweet Emily – she was enjoying the sprinkler with her brothers: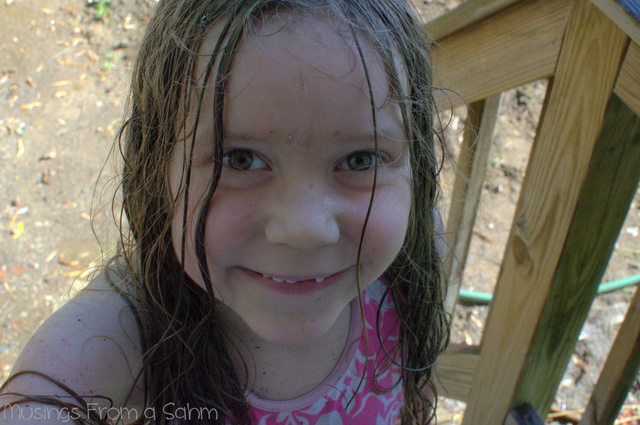 Lastly, a photo from down the road a little ways – the sky was so pretty!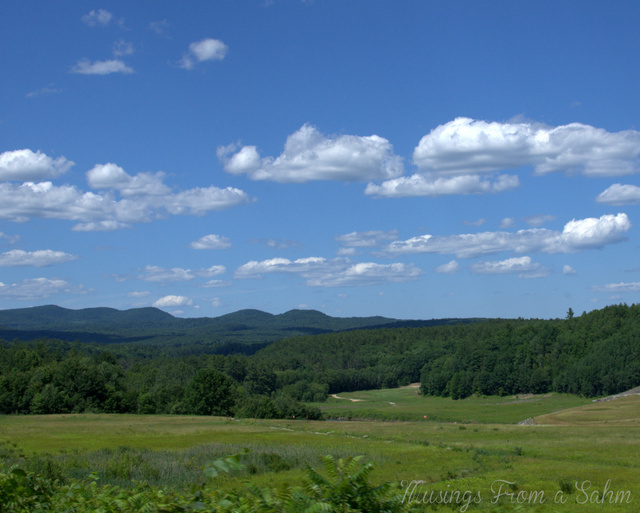 It's your turn! Link up your Wordless (or not so wordless) Wednesday posts here!