The thought of cold and flu season can make any mother cringe, especially with young children. We all know how endless those nights can be with sick little ones. And then we get sick. Not fun!
Luckily, there are some natural cold and flu remedies that have really helped my family to weather the 'storms' a bit easier.
I don't know of a single parent who enjoys this time of year with colds and flu running rampant. Some days, it's tempting to not go anywhere and just stay home to avoid it all.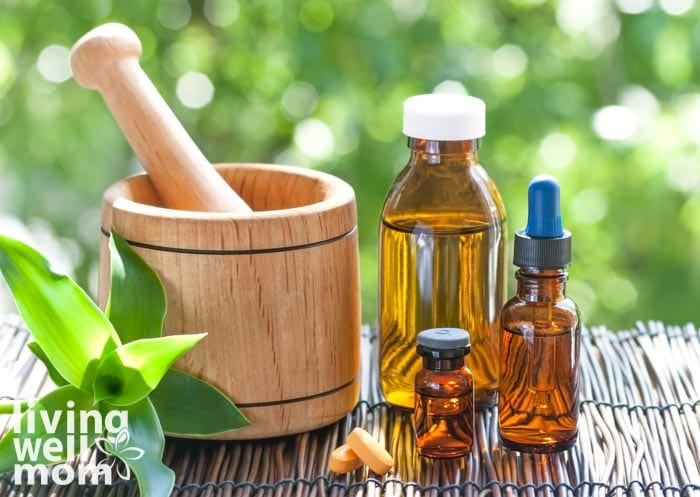 When my children were younger and before I found some of the natural remedies I use today, it seemed that every Tuesday – just 2 days after we went to church on Sunday – one of my kids would come down with a cold or fever. I skipped many Sundays because I was just worn out from it all!
With four kids, I have wiped more noses and soothed more fevers than I can count. Thankfully my kids have always been relatively healthy and when they do get sick, it's usually fairly mild and they recover quickly.
My daughter started complaining of a sore throat and headache a few days ago. After giving her our favorite immune-boosting remedies that night, she woke up feeling perfectly fine the next morning. This has happened more times than I can count and I just love it!
The Cold & Flu Remedies I Use with My Kids
Vitamin D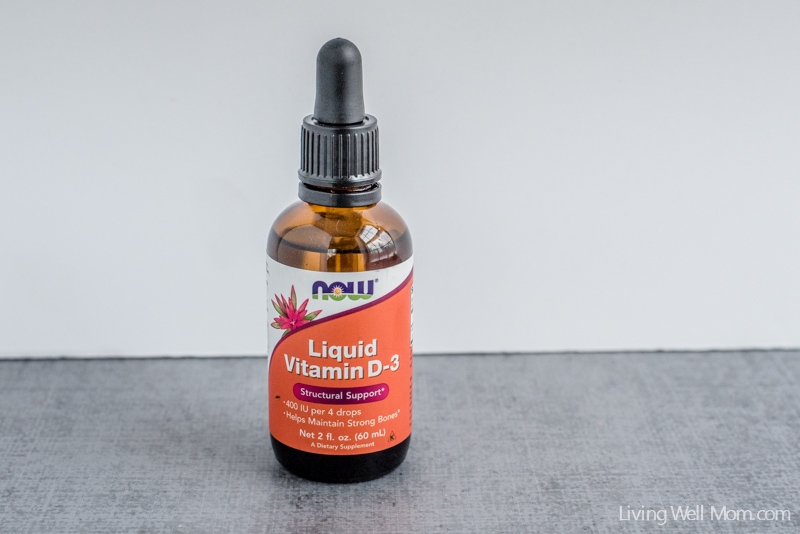 This essential vitamin helps boost the immune system and fight off infection. A 2010 study showed that giving kids a daily Vitamin D3 supplement can reduce the risk of catching the flu. Even more, another study shows that most kids aren't getting enough Vitamin D and a daily dose of 2000 IUI is safe and beneficial.
It's true that the skin absorbs Vitamin D, but in the cold dark winter months when we all bundle up, we are exposed to far less skin and that's why many kids need extra Vitamin D.
Our doctor advised that I give my kids 1000 IUI Vitamin D3 daily. I use these easy drops. They're tasteless and my kids don't mind taking them at all.
Immune Spray & Protection
This gentle essential oil spray is easy to use; you just spray it on your children's hands. With Frankincense, Eucalyptus, Oregano, Peppermint, Pine, and more, it's packed with good stuff.
I try to remember to use this on my kids every morning, especially before they head out to school or church when they're more likely to be exposed to germs. It's also handy for when I know they've been exposed to something.
Immune Boosting Essential Oils
I use the Immune Strength essential oils blend from Rocky Mountain Oils in a variety of ways to help my kids (and myself.)
I particularly love to make an Immune Boost Essential Oils Roller with the Immune Strength blend.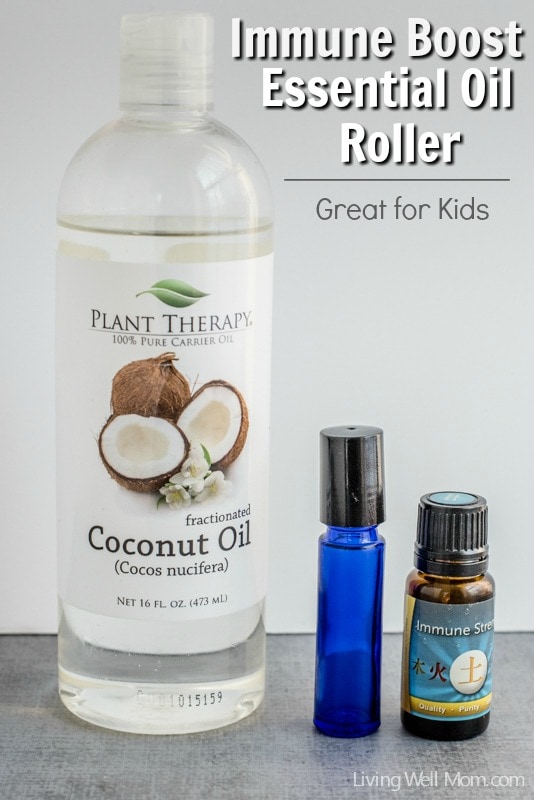 It's very simple to make an essential oils roller – simply fill a glass roll-on bottle
almost all the way with fractionated oil (this is my favorite) and add 4 drops of Immune Strength. Then cap and shake gently.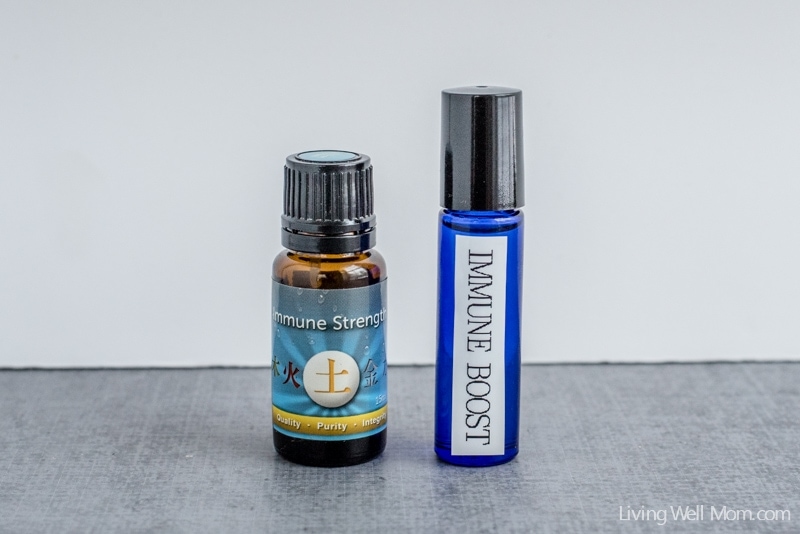 I roll this on my kids' wrists each evening.
It might seem repetitive to use both this Immune Blend essential oils and the Immune Spray, but we take turns using them (NOT at the same time) since they have different ingredients and therefore, different benefits.
Elderberry Syrup:
Elderberry syrup
(sometimes called Sambucus) is well known in flu season.
Somehow I managed to run out of this handy little syrup so I wasn't able to include it in my remedy line up photo, but it doesn't make it any less valuable. (Believe me, I'm ordering more today!)
I don't give this to my kids every day because the syrup isn't cheap and we'd go through it too quickly with four kids, but I do give elderberry at the first sign of illness.
This is my favorite brand, but Now
is another great brand I love and their version is slightly cheaper.
Stop-It Cold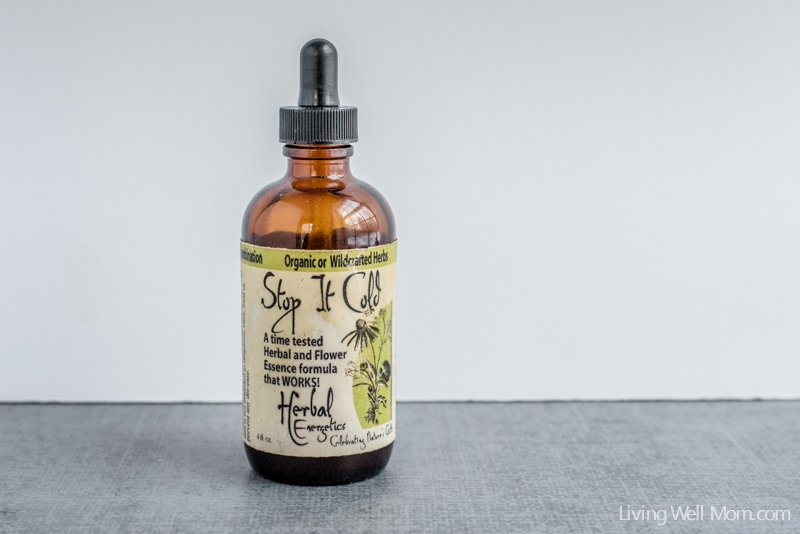 (Don't mind the worn bottle; it gets a lot of use in our house.)
Stop-It Cold is one of the most effective remedies I've ever used. With a blend of echinacea, ginger, licorice, and other herbs and flower essences, it's one of the most effective ways to quickly kick a cold that I've ever used. If I had to pick a single remedy that's my favorite, it would be this one.
Our family doctor recommended this blend. It doesn't taste that great, but my kids readily take it when I offer a spoonful of raw honey
afterward.
I usually keep the regular version of Stop It Cold, but there is version specifically for kids, called Children's Stop It Cold and Flu that also works very well. I just prefer to simplify my cupboard and keep something that works for all of us.
Flu the Coop: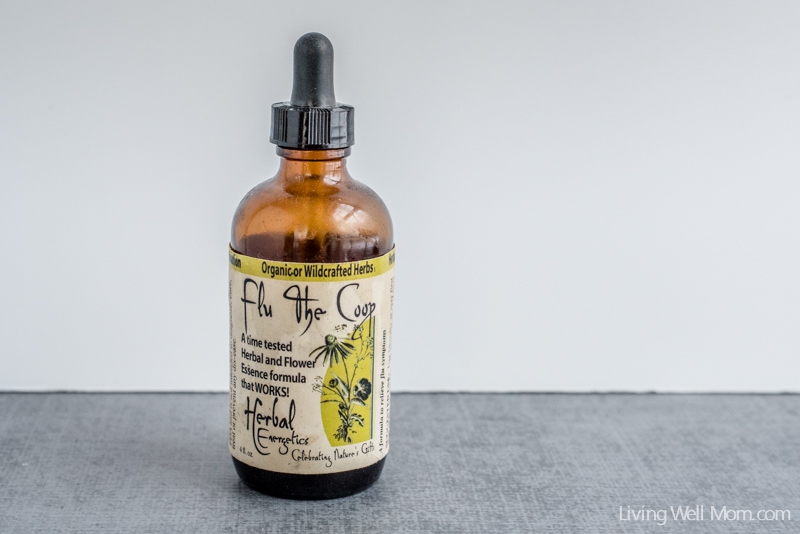 Thankfully my kids haven't had the flu in years, but I know this Flu the Coop remedy works extremely well; I caught the flu this past fall (high fever, body aches, fatigue, congestion) and after taking this remedy per Carolyn's directions (the herbalist), I was better within 36 hours. This stuff works.
I have given this to my kids a few times when they've had a fever and/or body aches and sniffles.
Decongest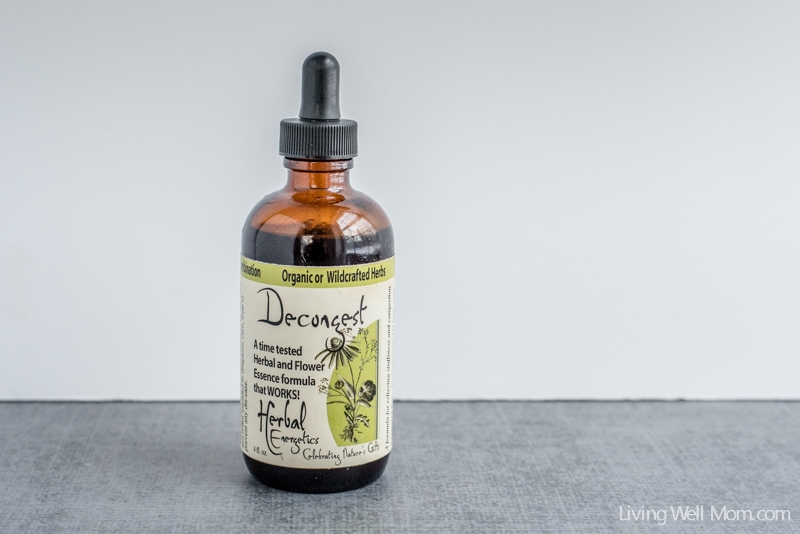 You know how kids tend to get stuffy noses easily?
I give my kids a few drops whenever any of them sounds stuffy and this remedy clears it up right away.
Cough Release
This natural cough remedy has saved me many a night's sleep when my kids have had a cold. I give them half a dropperful of Cough Release for Babies & Small Children and it soothes their cough.
One key tip I've learned – natural remedies work best when given as soon as symptoms begin to appear.
Note: I am not a doctor and this post is merely here for informational purposes. Always check with your doctor before using any new supplements or remedies to be sure they are safe and recommended for you and your family.