You've probably seen kids or even adults walking around and then suddenly they're rolling. So cool, right? They are sporting Heelys, the original shoe with wheels in the heels.
Heelys allows the user to go from a walk to a roll by shifting their weight to the heel. The wheels can be removed so the user can turn their Heelys into cool "street" shoes anytime.
The newest version of Heelys – Heelys HX2 – has two removable wheels in each shoe which makes it perfect for younger kids or beginners. This makes it easier for the user to maintain balance and later, the front wheel can be removed so it's like a regular pair of Heelys.
I was given the chance to review a pair of Heelys and I asked for a pair for my 8 year old son, Nathan. I momentarily considered getting the pair for myself, but quickly put that aside because I'm clumsy enough without adding wheels to the mix. Haha. Plus I knew Nathan would enjoy these.
I didn't tell Nathan that he was getting a pair of Heelys so when the box arrived, he was surprised and so excited. He eagerly helped me open the box.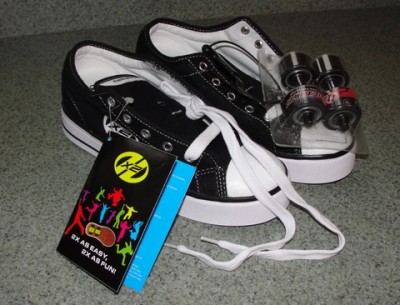 I was sitting there reading the directions (which were very simple) and Nathan had already popped the heel plugs out and was putting the wheels in. It was really easy.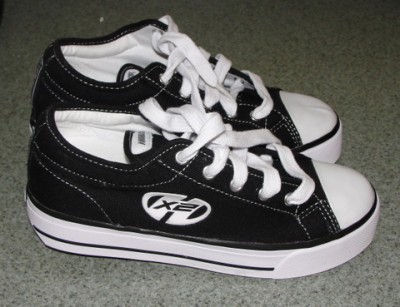 Then he tried them on. He was pretty wobbly at first, but he had fun. A lot of fun.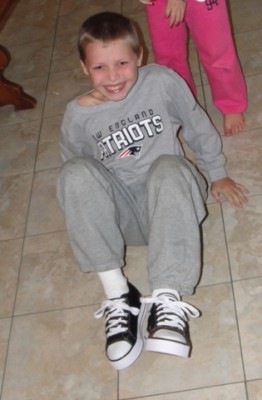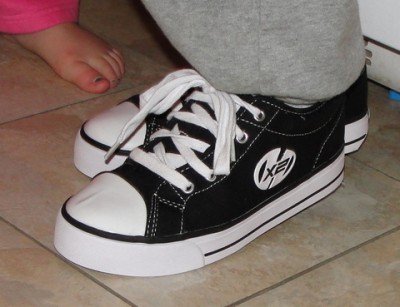 The best way to get started with "heeling" is to start by holding onto a railing, counter, or some other sturdy surface. Put one foot in front of the other; this should be the leg you are most comfortable with. Then lift your toes up and balance your weight on your wheels (while holding on!) If you start losing your balance, just put your toes down so your weight is off the wheels. Take a normal step forward with your "back foot." Then step with your other foot and plant the wheel (toes up.) Push off with your back foot, raise your back toe with your weight balanced on the wheel, and begin rolling. Roll and place your back foot directly behind your front foot. And you're "heeling!"
After some practice time, Nathan began to figure out how to use his Heelys. This first video is after a couple days.

After 2 weeks, he is getting a lot better and rolling much more. It's pretty neat. He wears his Heelys all over the house and it's neat that he can have fun inside (while we have snow outside) and then when the weather is nice do it outside too.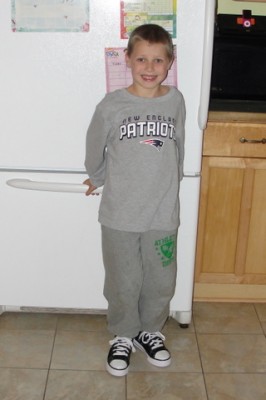 I knew Nathan would like his Heelys, I just had no idea how much he would love them. This is a really cool unique product and something that would be a great Christmas gift this year. Don't forget Heelys is for teens and adults too!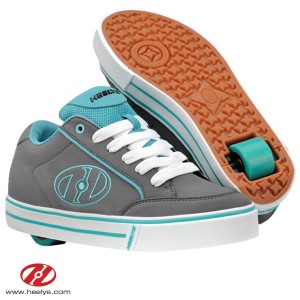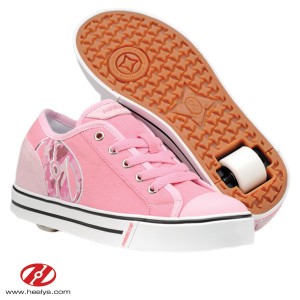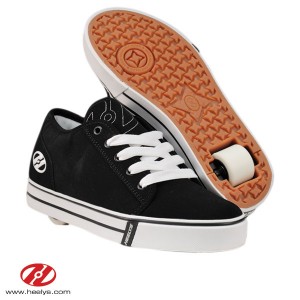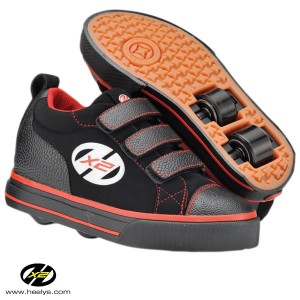 Buy It:
Heelys is throwing a Black Friday special!! Between Nov 25-Nov 28, Buy any pair of Heelys, get the second pair for $25. Or buy a Nano, and get a pair of shoes for $25, and get free ground shipping on all orders!
Disclaimer: Thank you to the sponsor for the free product I was sent to review. I received no monetary compensation and my opinions are my own and were not influenced by the sponsor.