Note: This is a sponsored post. Thanks for reading! Posts like this help keep Musings From a Stay At Home Mom running!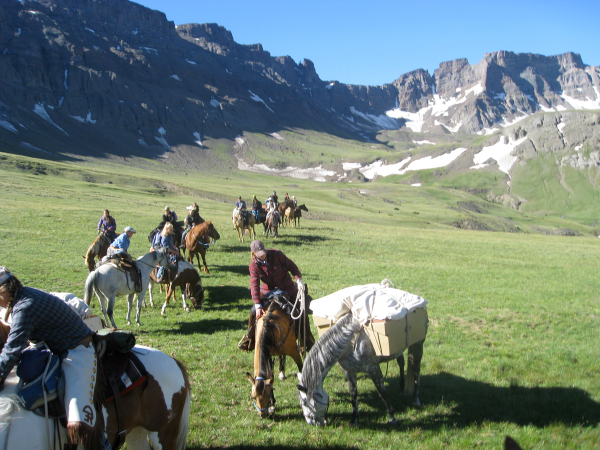 Have you started planning your summer activities yet? Whether you home school or not, summer is a perfect time to find some new educational adventures for your family, and I'm already researching our options.
Even though I don't have teenagers — yet! — I'm putting Elk Creek Ranch on our future to-do list. Elk Creek is located 40 miles outside of Cody, Wyoming, and offers teens a unique summer camp experience in the traditional ranch setting of the Wild West. Family owned and operated since the 1960s, it's a rustic type of experiential learning that will prepare them for college and beyond.
Campers get to spend 4 weeks as a cowboy or cowgirl — wrangling and feeding horses, building barns, backpacking, fishing and learning about Western Horsemanship. Teens learn about teamwork, hard work and leadership, giving them a chance to meet and work with new people in a collaborative setting. Best of all, they spend 4 weeks far away from iPads, TV and Facebook — unplugging from social media so they can plug in to real life.
Visit Elk Creek's website for more information on their summer camp program, including details on the application process. Don't wait — spots for Summer 2012 are filling up fast.
Disclaimer: This was a paid post, written by the sponsor and approved by me. Regardless I will only share and recommend products I use personally or believe will be good for my readers.