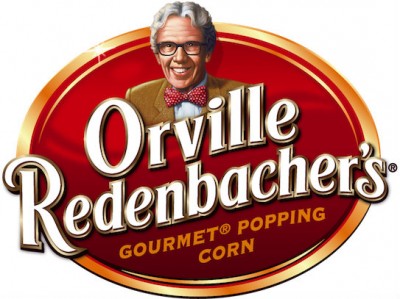 Last week, I wrote about the advantages of Orville Redenbacher SmartPop! popcorn. This low-fat, zero-grams-of-trans-fat snack is a good source of fiber, is 100% whole grain, and best of all has only 100 calories per 6 cup serving. And Orville Redenbacher has challenged us to replace other snacks with their SmartPop! popcorn with their "Healthy Snacking Challenge."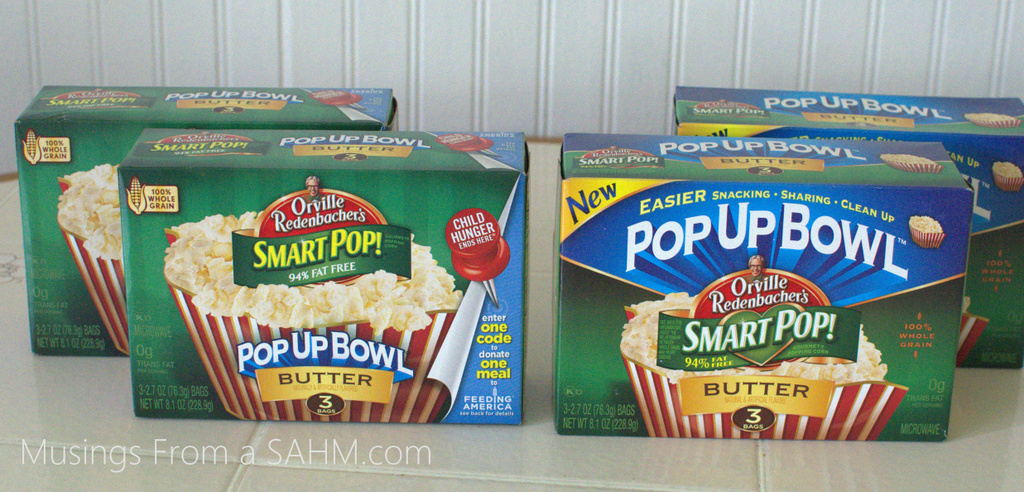 I've been doing the challenge for the past week. Most of the time challenges are well…hard, but this one has been easy. Why? Orville Redenbacher SmartPop! popcorn is really good! I've had different "light" popcorn in the past and some of them are just plain bad, like cardboard tasting bad. But Orville Redenbacher SmartPop? If I hadn't read the side of the box (more than once) to make sure it actually was light, I wouldn't have believed it. It tastes just like normal, yummy buttery popcorn. It's good.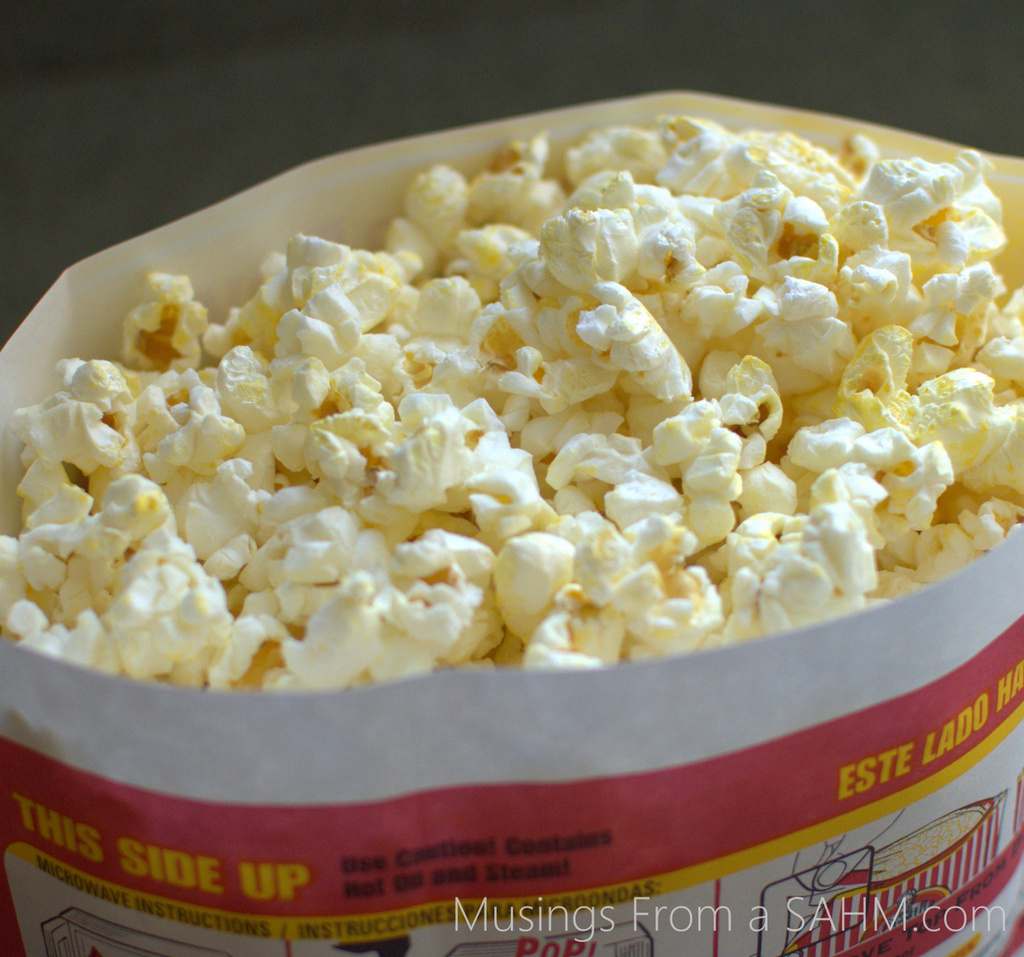 It's so simple to make too.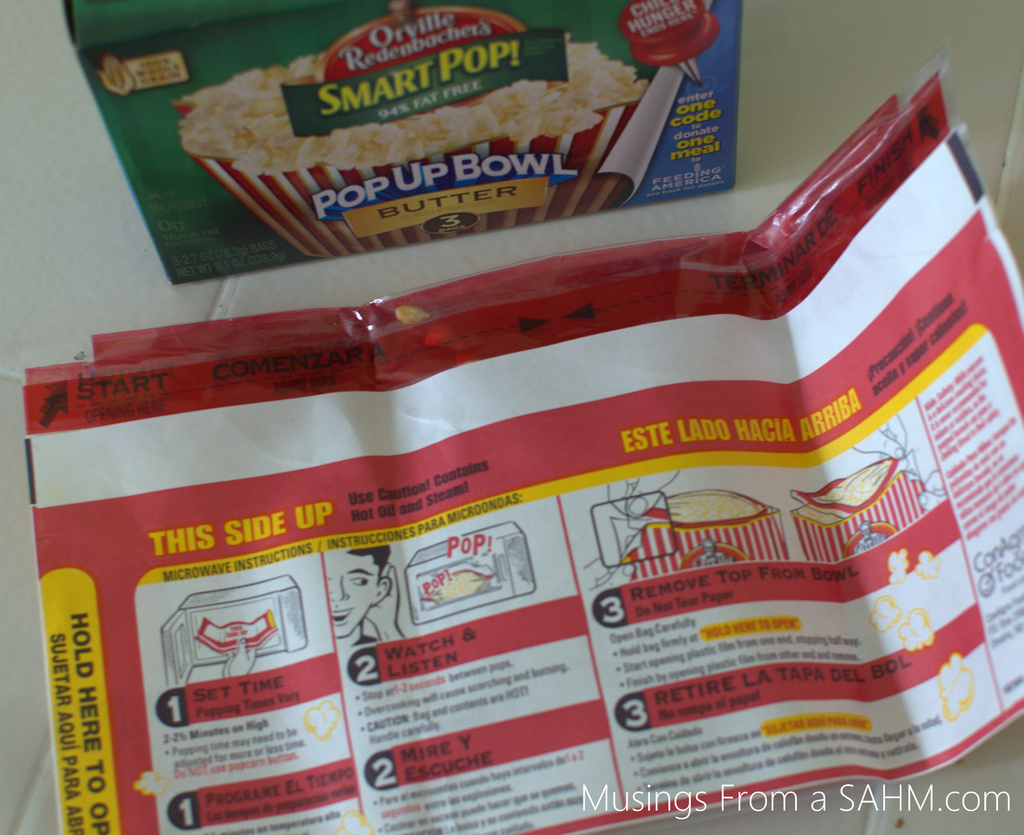 Just toss it in the microwave for around 2 minutes.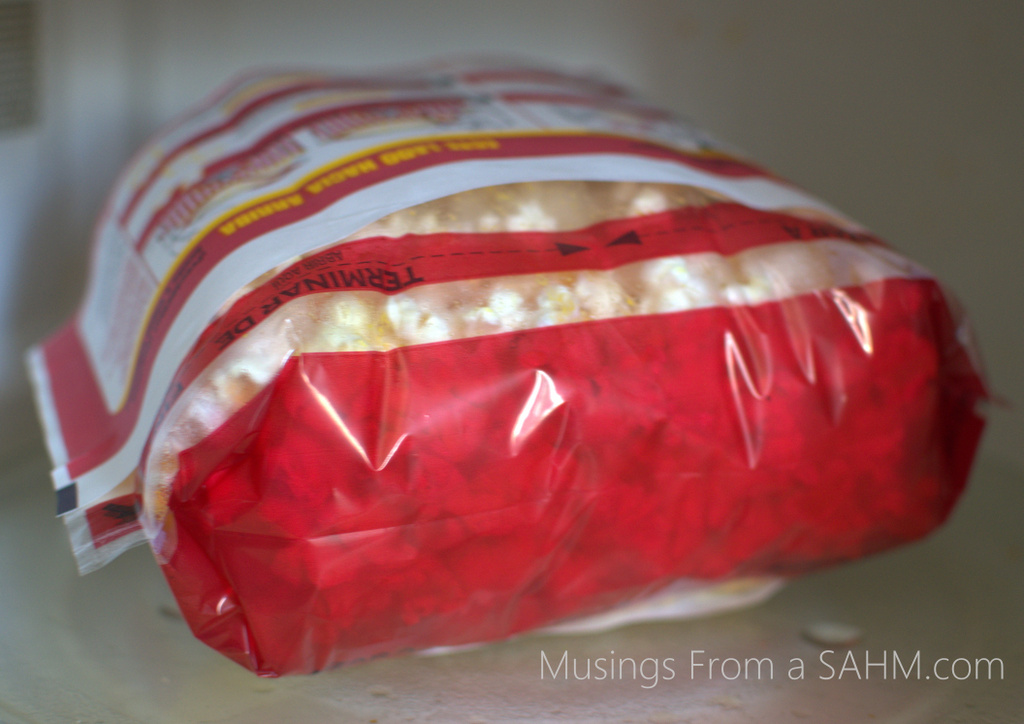 And now it's even easier where you can eat it right from the "Pop Up Bowl!"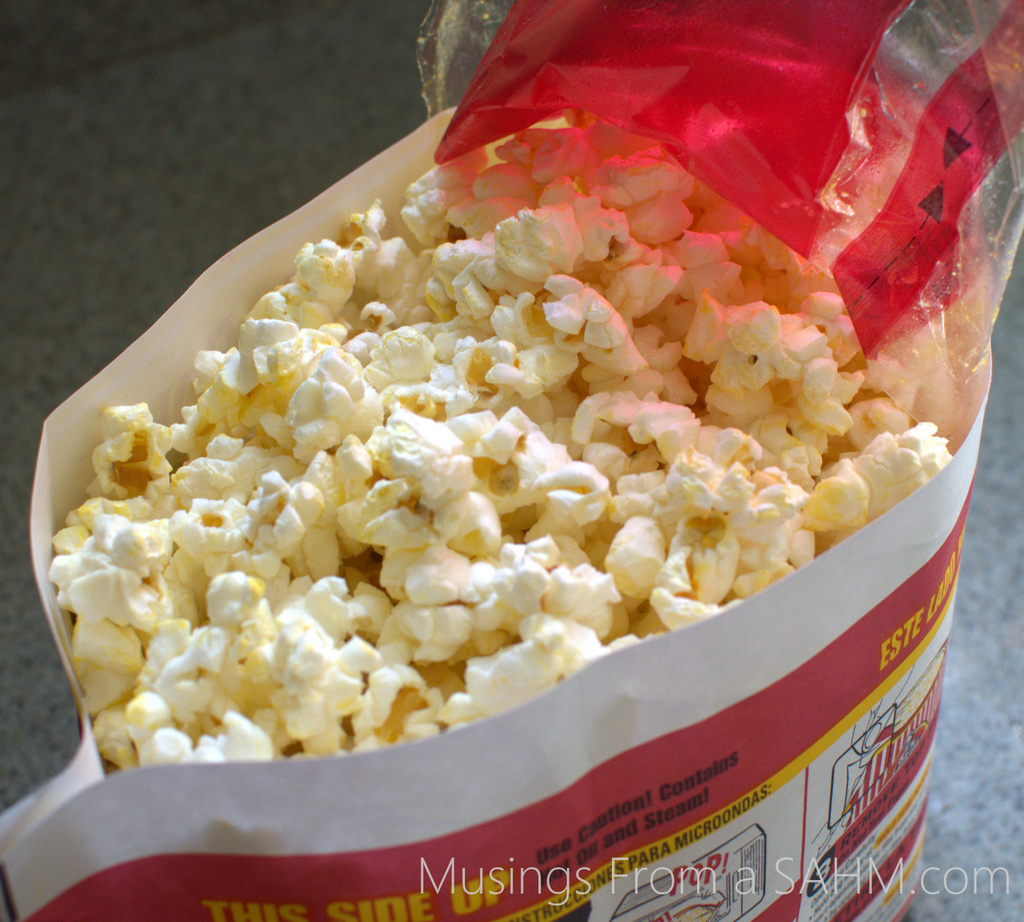 So yes, I've been replacing my normal snacks with SmartPop! this week and I've really enjoyed it. When I replace an afternoon snack, where previously I've eaten pretzels or almonds or even munched on a cookie, I enjoy popcorn. I love that I can eat so much without feeling guilty too. I never eat the whole 6 cups – I'll usually eat 1-2 cups, but I definitely feel more satisfied than when I just eat pretzels or something else.
My favorite snack replacement is in the evening. I have a bad habit of wanting to munch on something in the evenings, especially if I'm watching tv or a movie. Lately, I've replaced whatever junk I might normally nibble at with Orville Redenbacher's SmartPop! It tastes good so I don't feel like I'm dieting and it's guilt-free. Even Nate, who normally doesn't like "light" stuff, has commented on how good this popcorn tastes.
You can buy Orville Redenbacher SmartPop at stores and online.
Disclaimer: I wrote this review while participating in an ambassador campaign by Mom Central Consulting on behalf of OrvilleRedenbacher's and received Orville Redenbacher's SmartPop! products and a promotional item to thank me for taking the time to participate