This is the current forecast & we are in central New Hampshire, right in the path.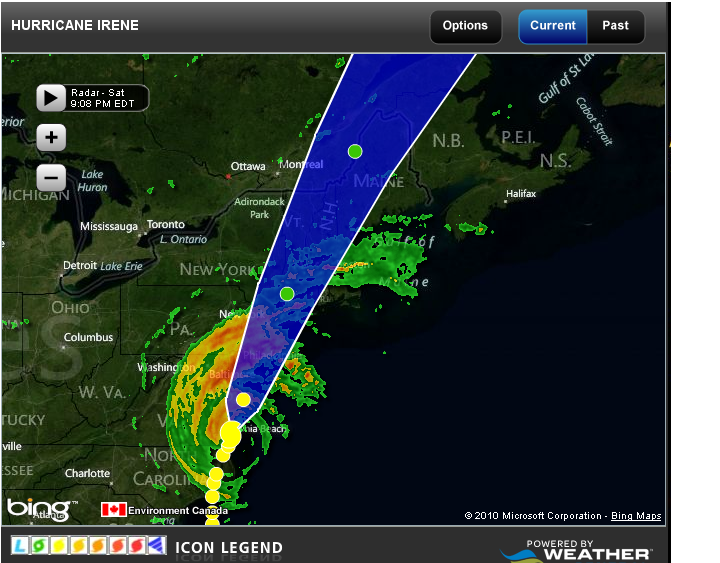 By the time it reaches us, it shouldn't be more than a tropical storm at most, but we are predicted to get a lot of rain and heavy wind gusts. There's a good chance we'll lose power. Hopefully we won't, but if you don't see me around for a couple days, that's why. For the moment, it's just beginning to rain.
Of course, our resident weatherman aka Nathan is very excited and keeping close tabs on the weather!
I'm thankful it's not going to be worse here and I'm praying for all the families affected by this storm. Has this affected you?