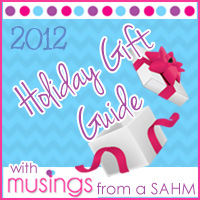 It seems there are more dolls and girly toy options than ever these days. And that can be great – my daughter will be getting her share for Christmas this year. But sometimes you want something a little different than the latest Barbie or Polly Pocket. That's why I was thrilled to learn about
Charm It
!

Charm It!, otherwise known as the "i just can't stop smiling" brand, has original, interchangeable, collectible charms for girls. Girls can choose their favorite bracelet or necklace and then there's hundreds of different charms to choose from so they can make it uniquely theirs.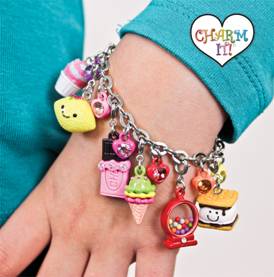 Emily is turning six next week (I can hardly believe it!) and she is just beginning to appreciate jewelry. I was just at the store with her the other day and we stopped at the jewelry displays. As much as the store had to offer, I was disappointed in their selection for young girls. But that's where Charm It! comes in. They're not trying to grow up little girls too quickly. Instead it's adorable pretty charms that girls, from ages 5-14, can choose based off what they love.
I was sent a Charm It! gift set, with a bracelet, 6 charms, and a gift box. I was impressed with the variety of choices. It was hard to decide because I knew Emily would have loved any of the choices. I finally settled on this princess variety, because I know how much Emily loves princesses.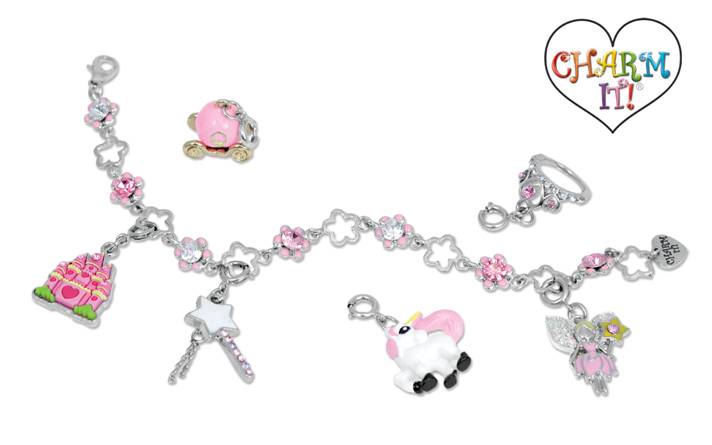 Our Charm It Bracelet set came in a very cute gift box: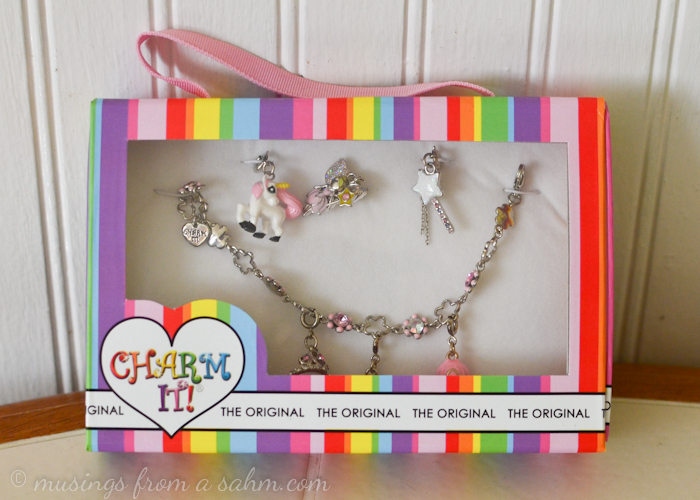 I am impressed with the quality and detail of the charms. Look at this fairy charm: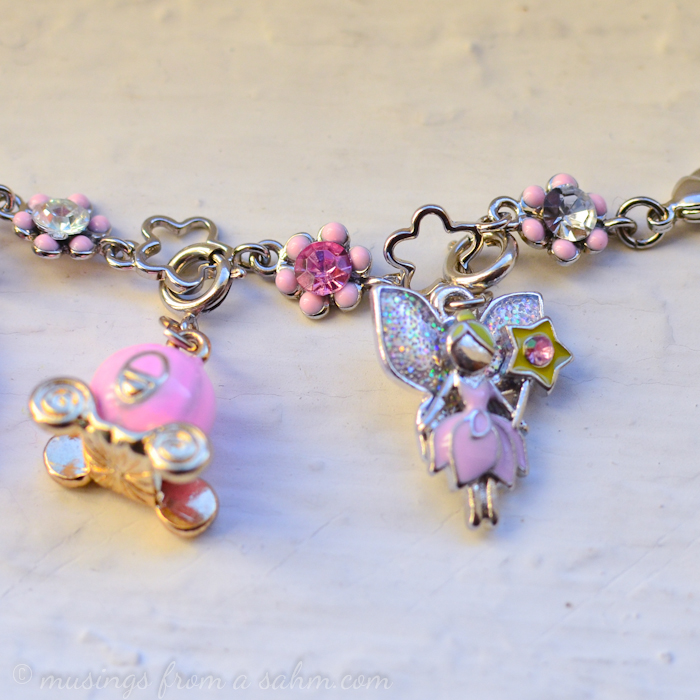 I've seen different charms from other companies and they are often made very cheaply. Charm It! is clearly better quality. While Emily has only had her Charm It! bracelet for about a week, I am confident it will last.

Charm It! is also great, because not only do you get a quality piece of jewelry perfect for that special girl in your life, but you can add on more later as she grows and her likes/dislikes change. For example, Emily loves princesses now, but in a year, she might tired of that. With Charm It!, that doesn't mean getting rid of the bracelet. We can easily get Emily more charms to fit her interests!
We gave Emily her Charm-It bracelet set this weekend as an "early" birthday present. She loves it!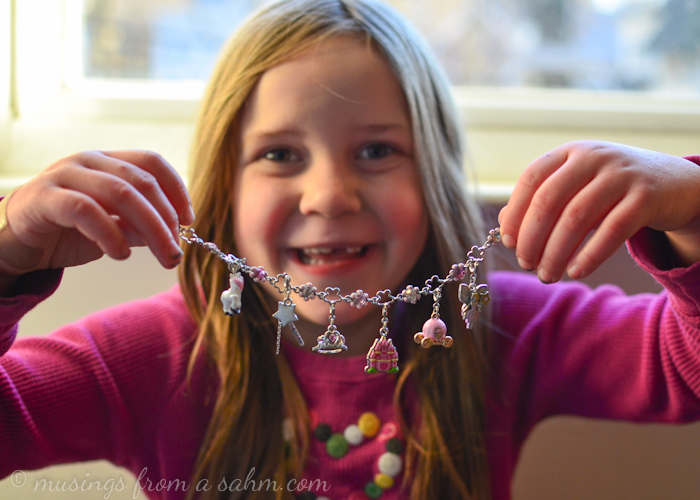 And Charm It! isn't just for little girls Emily's age. There's plenty for pre-teens and teenagers too, but all in keeping with an innocent fun.
You can find charms for everything from favorite animals to best friends to sports and more. There's even Disney and Hello Kitty! Here's a few of my own favorites: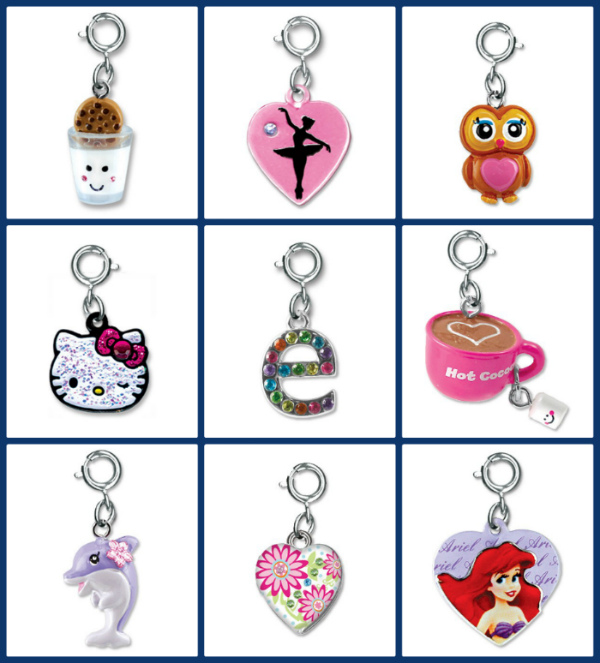 Charms are just $6 each and at that great price, I can tell you that I'll be putting ordering some more charms for Emily at Christmas.
Yes, you heard me right – Charm It! is on my must-buy Christmas list! I definitely recommend this great company and hope you'll consider this gift for the girls in your life!
Buy It:
Buy Charm It! bracelets, necklaces, charms, and gift sets at Charm It!
You can also find Charm It! on (affiliate link) Amazon!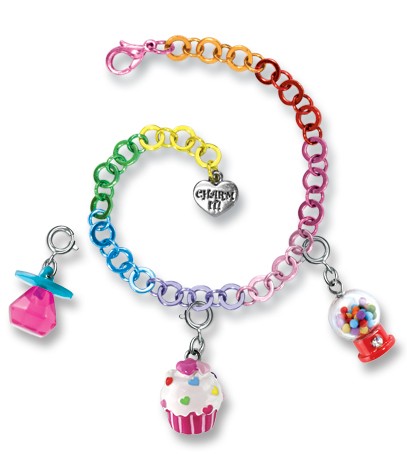 Win It!
1 lucky winner will be able to choose any Gift Set listed on Charm-It.com
($32 value)
CLOSED