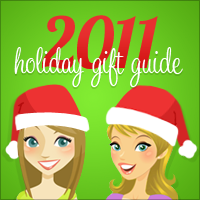 HearthSong is one of my favorite children's toy catalogs. It is filled with great toys that inspire and encourage learning, creativity, curiosity, and imagination. They are all carefully chosen, not just typical noisy, batteries-required toys. I have bought many things from HearthSong for my children over the last few years and I have never been disappointed.
One of my favorite sections of the HearthSong website is the wooden toys. The Connectagons are a HearthSong classic and one that has been a favorite in my house for about 3-4 years now. There are also wonderful things like The Wheel Town wooden sets and marble runs.


I was given the chance to review a toy from HearthSong and it took me hours to choose! There are so many wonderful things and it was so hard to make a decision. I finally opted for the Domino Race Special as I knew this would be a great timeless set for all my children.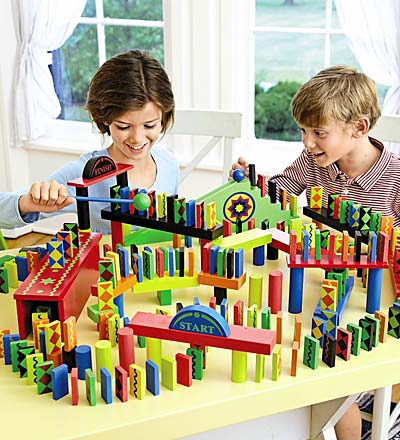 The HearthSong Domino Race Set is a best-selling game that allows for nearly endless fun and possibilities. It's a domino set with ramps, balls, tunnels, and more! The Domino Race set contains 255 pieces, including tons of colorful painted domino pieces, starting and finish gates, a starting wand, end sign, pyramid steps, dowel stairs and a bridge set. Then there's an additional 24 pc Add-On Set that includes stairs with a ramp, more dowels and flat pieces, and a tunnel.
Nathan was so excited to get started he could hardly wait for me to take all the wooden pieces out of the packaging. That's another great thing about HearthSong; the quality is great and even the pieces were packaged carefully. And not in an obnoxious, you-can't-get-it-out-of-the-packaging like many toy brands. All the bigger wooden pieces were wrapped in paper and the dominos were securely packaged in plastic so they wouldn't be damaged in shipping. The sturdy cotton drawstring bag that comes with the set is another bonus, as it makes clean up time easy.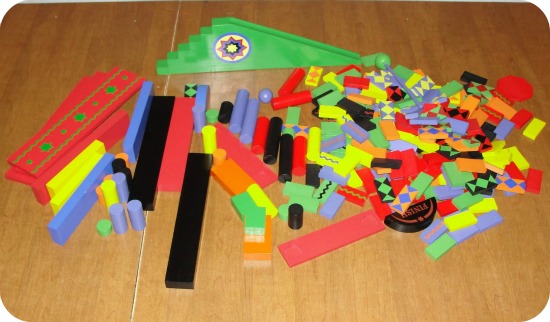 The goal of the Domino Race is to get all the dominos to fall down. Kids can line up the dominos in swirling, whirling configurations including over, under, and through obstacles and see how fast they can fall down once set in motion. There are enough pieces to create two courses and that's where the "race" comes in.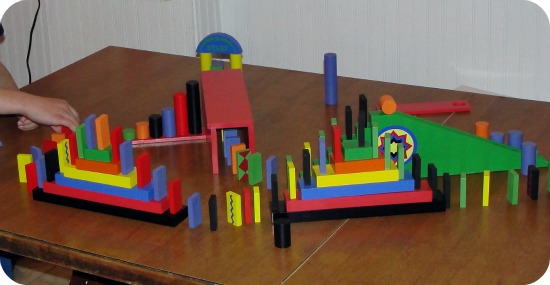 The set is recommended for ages 4+ and my older two children, Nathan (age 8 ) and Emily (age 5), are the perfect ages for this. Nathan especially loves to build things and to see cause and effect toys so this set was the perfect combination for him. The wooden pieces are solidly made and if they fall on the floor, I don't worry about them breaking or chipping because I know they are built to last.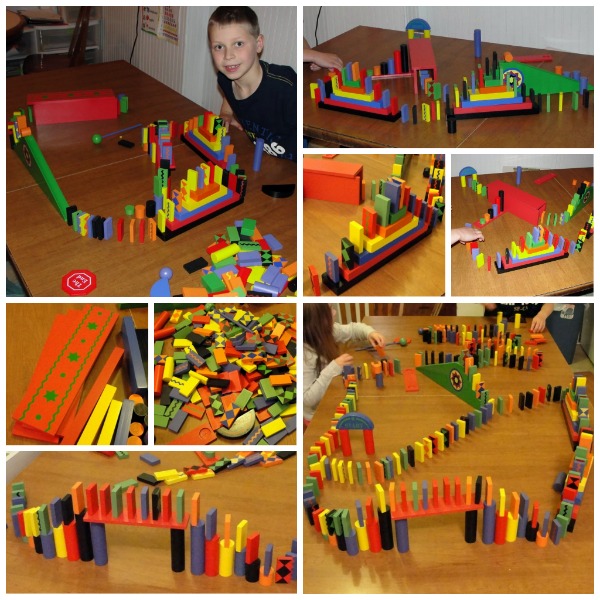 Nathan set up an elaborate pattern right away and he literally spent 3 solid hours working on his design and testing it out. I'm not sure what he loved more: building it or watching as the dominos fell down. Later, Emily helped him build another pattern and it was great to see them working together as a team.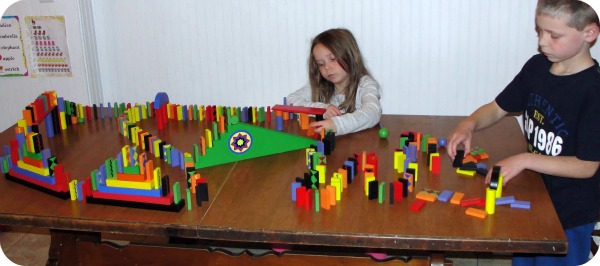 We've had the HearthSong Domino Race Set for about a week now and my kids have played with it every single day. There were actually a couple days when I sent them outside to play because the weather was nice and they complained because they wanted to stay inside and play dominos! It's wonderful to have a good quality toy like this that they love playing with. Oh and guess what? No batteries or noises! Just good quality fun!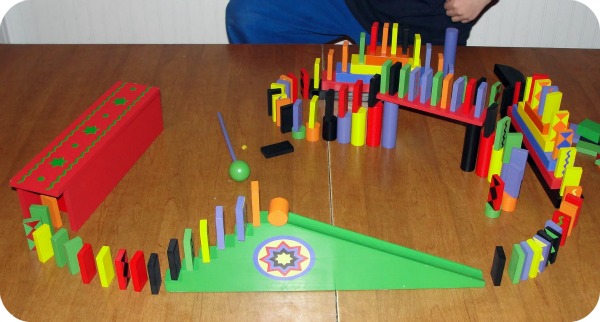 I know this will be a toy that the kids will play with for a long time and not outgrow easily. And my little boys will be able to join in on the fun as they get older.

I highly recommend the HearthSong Domino Race set. And while you're on the HearthSong website, check out their many other wonderful toys. I've already done a decent amount of my Christmas shopping at HearthSong!
Buy It:
(Affiliate link:)
Disclaimer: Thank you to HearthSong for the free toy I was sent to review. I received no monetary compensation and my opinions are my own and were not influenced by the sponsor.