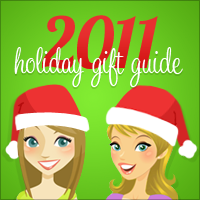 Kidorable is a favorite name in our house. I've worked with this fun children's company before and am always impressed with their adorable product lines and service.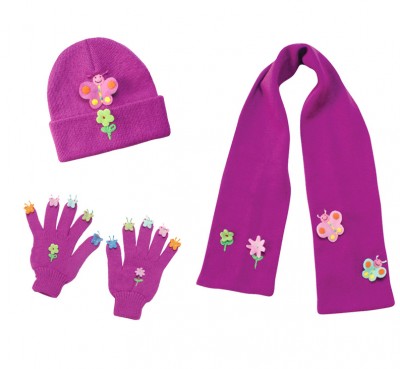 I was given the chance to review some of their products and chose some of their Kidorable knitwear to try out. Yes, they sell hats, scarves, and mittens/gloves for children too! These are not just any old ordinary winter wear; Kidorable takes their cute designs and creations and adds that with intricate detail.
My daughter Emily wanted the Butterfly knitwear and we received the Butterfly Knit Gloves, Knit Hat, and Knit Scarf. This set comes in a beautiful purple color and features adorable butterflies and flowers. The details are so cute; the little butterflies have smiles and even the pretty flowers have coordinating colors. They are a comfortable acrylic material too.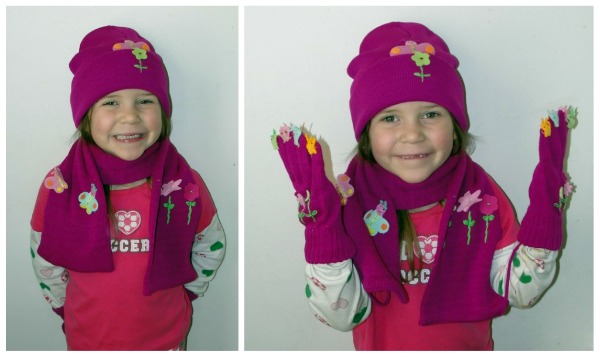 Emily loves her new Kidorable set and has tried them out in the colder weather already. They are not waterproof and I wouldn't recommend them for heavy play but they are perfect for wearing out and about. They keep Emily warm and are adorable.
Kidorable is probably best known for their children's umbrellas. From pandas to fairies to new lines with Dragon Knights and a set from Madonna – English Roses, there are over 20 whimsical varieties to choose from.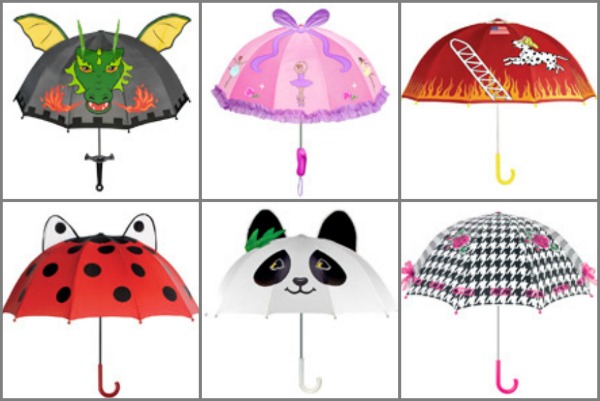 PLUS, Kidorable is partnering with the Children's Cancer Research Fund to help you support a great cause. They will donate 100% of the proceeds from their Butterfly umbrellas from Thanksgiving through Christmas, bringing kids health, hope and happiness by revolutionizing the way childhood cancer is treated worldwide.
Buy It:
Kidorable products can be purchased at their online store.
Kidorable Knitwear sets are $34.50
Kidorable Umbrellas are $13.50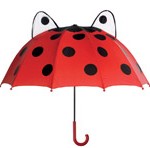 Disclaimer: Thank you to Kidorable for the free products I was sent to review. I received no monetary compensation and my opinions are my own and were not influenced by the sponsor.