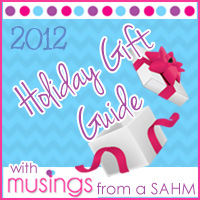 Playing house and pretending to cook in a kitchen is probably one of the most common real-life scenarios that kids enjoy. My four children have all gone through phases where they pretend to cook and bake things. And it doesn't really stop either. The younger kids keep it simple and just hand me a cup (okay, maybe they throw it to me!) while the older ones are more elaborate and make pretend menus and lists. It's great to see them use their imaginations.
One of my favorite toy ideas is a play kitchen. And I had the chance to review the new Little Tikes Cook 'n Grow Kitchen recently. Recommended for ages 18 months and up, this set has two parts – Stage 1 that is perfect for small preschoolers with a lower height and Stage 2 that's for growing kids with a higher height.
I have to start by telling you how much I love Little Tikes. I could practically gush over this company. With four kids, we have/try out a LOT of toys and Little Tikes is always one of my favorites. They provide great quality toys that aren't just full of batteries and gimicks, but real toys that my kids keep going back to.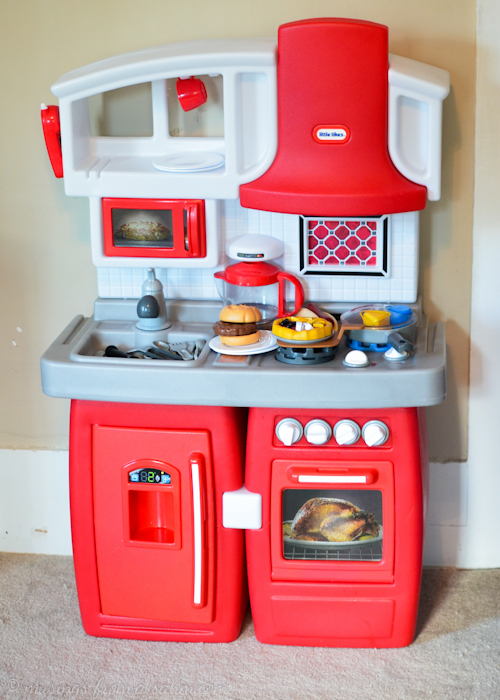 Okay, off my soap box and onto the Little Tikes Cook 'n Grow Kitchen. Normally I try to get a photo of the box, but the kids and my husband were too eager to open it! Of course they didn't take long to destroy the box either.
The Little Tikes Cook 'n Grow Kitchen has over 50 pieces, including pretend silverware, plates, cups, pans, and many food pieces.
We briefly tried out the Stage 1 version of this set: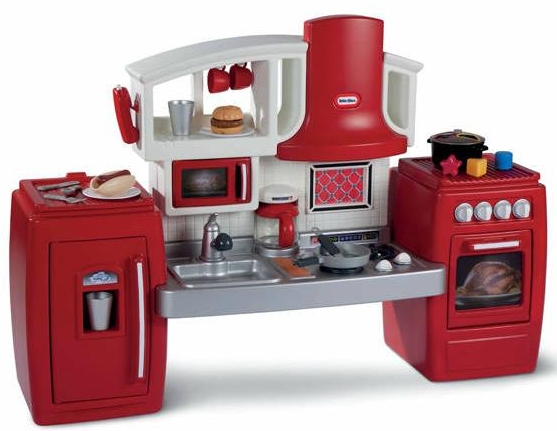 I wasn't very impressed with Stage 1. While it offers more "counter" space than the Stage 2 layout, it was quite wobbly and the kids could knock it over as it didn't seem very stable. The advantage to this was supposedly that the height was lower and more conducive to younger children playing. But my Luke is 23 months and the Stage 1 sink/stove area was almost too short for him, so unless you have a 1 year old (which is really too young for 'pretend kitchen play' anyways) Stage 1 isn't really worth it. But that's one of the advantages of the Little Tikes Cook 'n Grow Kitchen – we can change it! So onto Stage 2.
There's many fun features. There's a microwave, a stove, an oven, and even a refrigerator.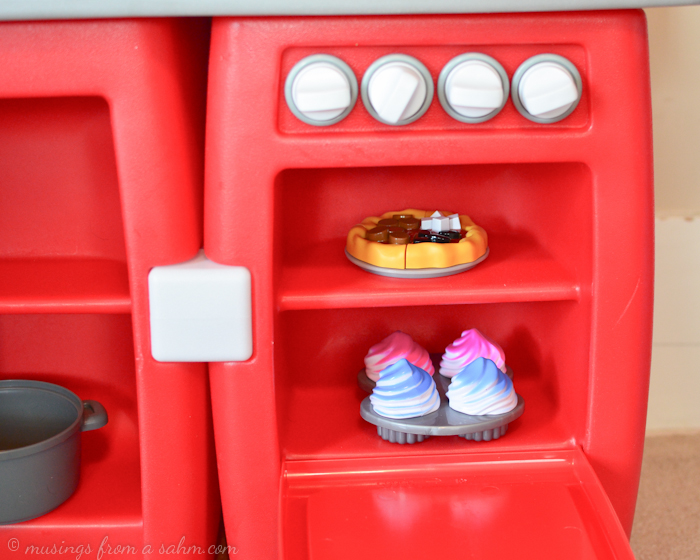 One of our favorite things is the "water dispenser" with room to sit a cup on the refrigerator door. We just got a new refrigerator with water and an ice maker so the kids love having their very own pretend fridge with that feature too.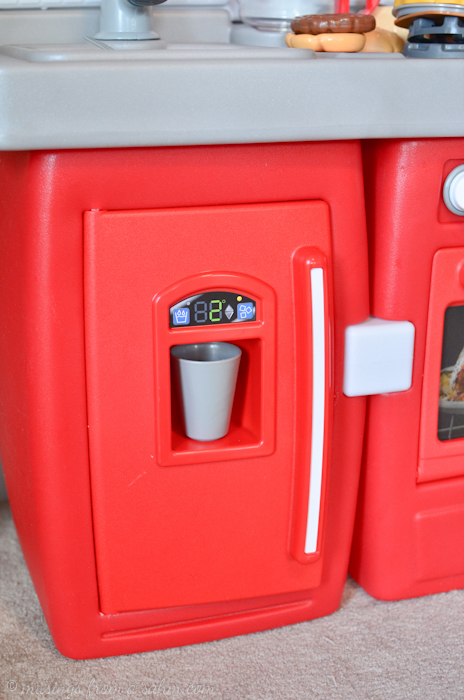 One of the pots has a shape-sorter lid which is perfect for little ones. Luke loved this and spent quite a bit of time putting the shapes through the holes and taking them out again.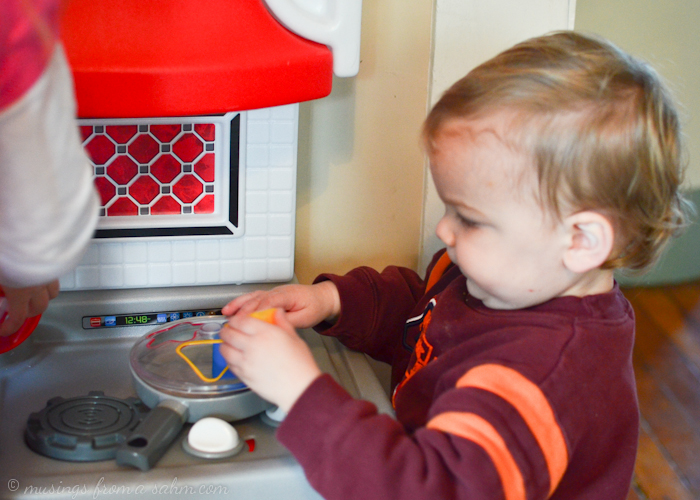 There's a play phone, burner knobs that turn, a burner that makes noise, and more.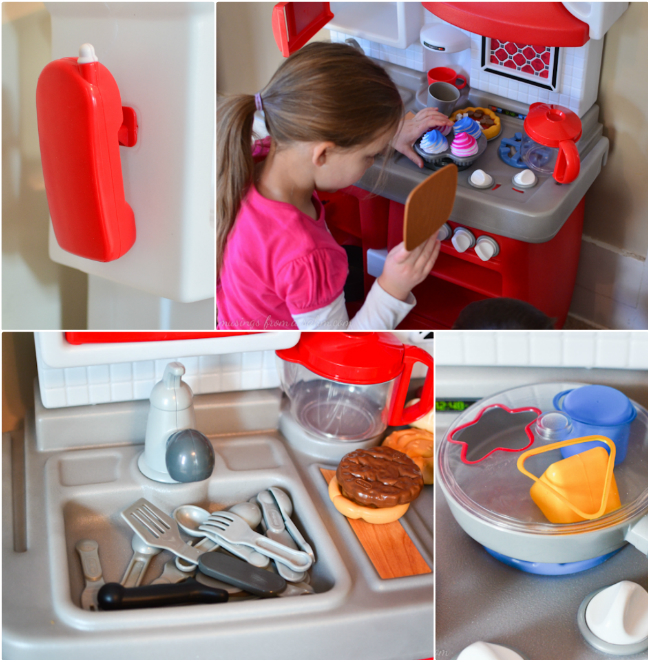 Now, the disadvantage to Stage 2 play is that there is less "counter space" and therein less room to play. That was an issue with my crew of four because there was no way all four of them could use the kitchen at once. They ended up frequently playing on the floor with the accessories. But if you have just one or two children, I can see it working out better.
The doors on this set were frustrating. They often wouldn't shut all the way and sometimes were a little hard to open. But I think this frustrated me more than my kids because they barely seemed to notice.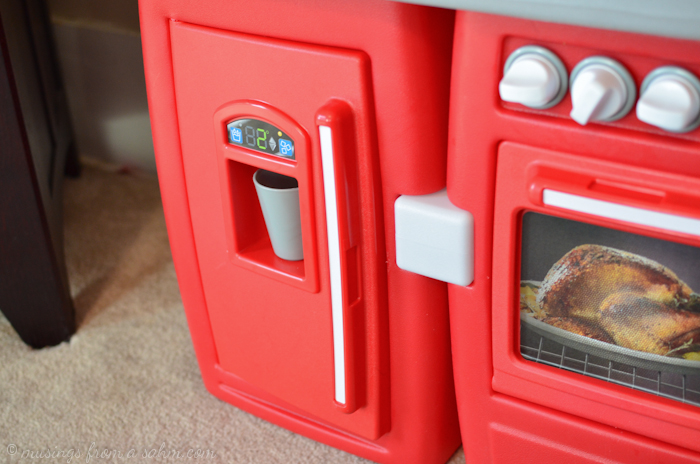 Another thing I didn't love was that the plastic pieces seemed to slide all over. A plate won't fit in the microwave so if you just put the hotdog in, it tries to slide right out. Even the hamburger pieces don't fit together – they constantly fall apart. I'm surprised Little Tikes didn't make the hamburger pieces with grooves to fit together.
Aside from those things, my kids enjoyed this kitchen. The cupcakes fit neatly into the cupcake pan and are a favorite. Emily and Joshua especially love to ask me which type of cupcake (pink or blue!) I want.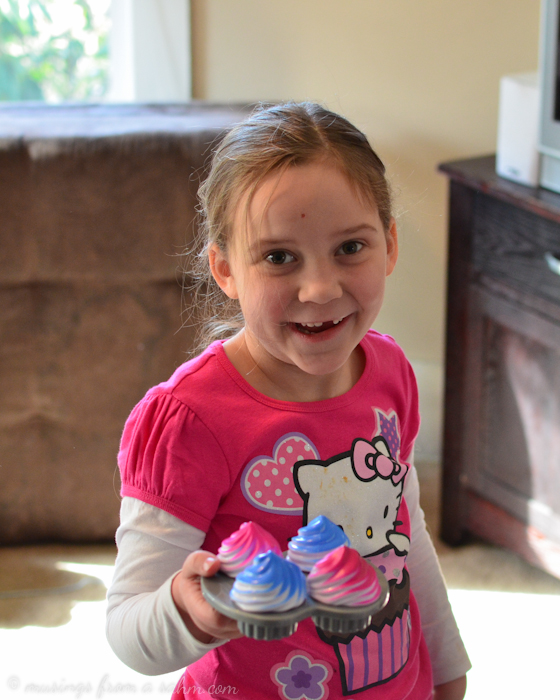 The pizza is probably the most popular piece in our house – the kids LOVE making pizza.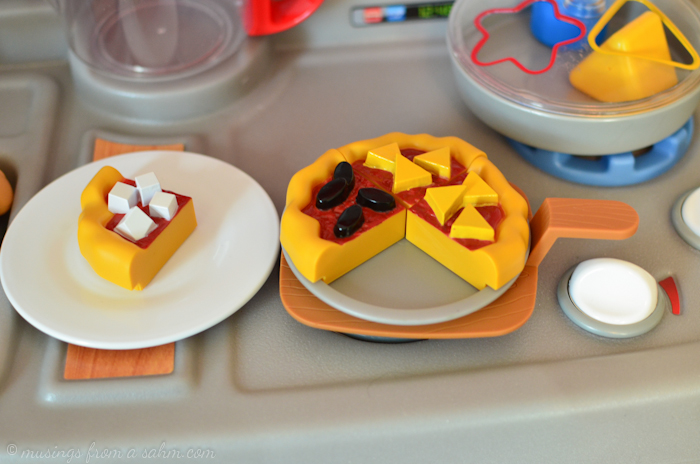 I have to admit that I was a little disappointed in this kitchen at first. I guess I expected something more. But part of that is based on age. You see, I was thinking this would be perfect for ALL my kids. And in reality, the Little Tikes Cook 'n Grow Kitchen is probably better suited for children ages 5 and under. Because it's almost too small for any older than that. Of course though, as you can see in this picture – all four of my kids did enjoy it: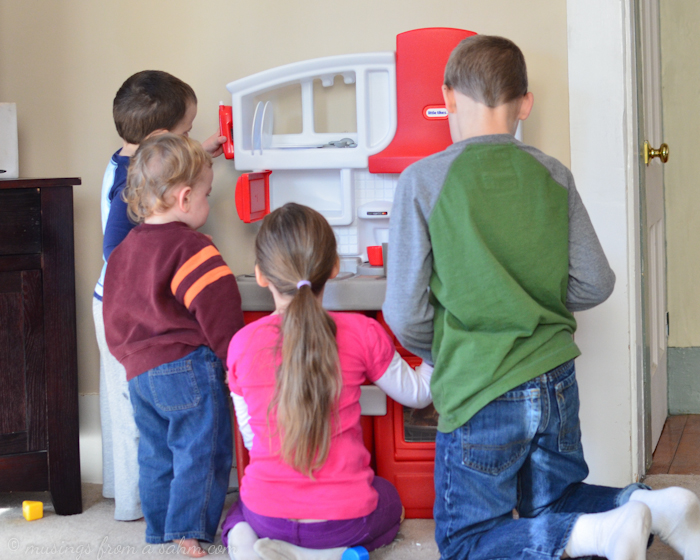 If I base my opinion on how my younger two children (Joshua age 3 and Luke age 23 months) played with this – well they really liked it. They keep going back to it again and again.
Overall, I think this is a fun set for younger children.
Buy It:
At LittleTikes.com, stores nationwide, and Amazon
Win It!
1 lucky winner will receive a Little Tikes Cook 'n Grow Kitchen!
CLOSED