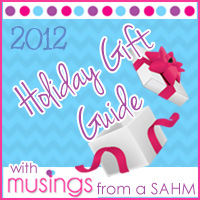 Jewelry is a woman gift staple. What girl doesn't love to get jewelry? These days, there are beautiful options for every style and personality and it is always fun to receive a piece of jewelry that was especially picked out just for you.
My Diamond Obsession is an e-commerce business born from the love of diamonds. Their goal is to provide stylish and beautiful jewelry at affordable prices that will last a lifetime. They are a wonderful company that is excited to be a part of this year's Holiday Gift Guide.
I was given the opportunity to pick out a piece of jewelry from their Chisel collection, and boy, was that a hard decision. This zebra print cuff bracelet is so fun and flirty and these rose earrings are so simple and elegant. After much debate, I landed on this beautiful heart cutout Stainless Steel necklace.

I loved how simple, yet detailed it is. I decided I could either dress it up for work, an evening out, or just with a nice outfit, or I could dress it down with a casual top for hanging out and running errands. The length is perfect, it's not too long where it gets in the way, but it is not too short where you need a specific top to go with it. It's very versatile and I need my jewelry to be that way since I am normally a simple person when it comes to accessories.
I also love that My Diamond Obsession jewelry is such great quality. I usually end up purchasing cheap jewelry that will eventually break, so it is nice to have a piece that is timeless and I know will last forever.

The jewelry pieces also come in these super cute little jewelry bags that are perfect for wrapping in a fun holiday gift bag or box. I'm sure every girl would be excited to receive a piece from this collection for the holidays.
And guess what? My Diamond Obsession is having an amazing special going on right now. Any current customer, or any new customer that makes a purchase by November 15th will receive a $25 gift card as a Christmas present! AND, if they get 15 new customers then the gift card increases to $50! What a steal! Get on that, ladies. Check out the special here.
Buy It:
This necklace as well as other pieces can be found here (prices vary upon selection).
And don't forget to take advantage of this generous special going on until November 15th!