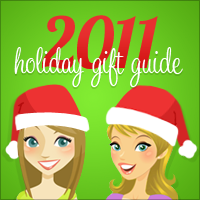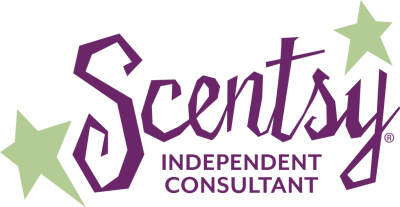 I am so happy that my good friend, Sariah, has joined our Holiday Gift Guide as an Independent Scentsy Consultant business this year! I've worked with Sariah on a couple Scentsy giveaways before and I know you love them just as much as I do!
I'm sure you've heard the buzz about the fabulous Scentsy warmers and the 80+ fragrance options. These flame-free candles plug in and melt wax with a low-watt light bulb, so you never have to worry about fire. I love this as I don't have to think about blowing out my candles everytime I leave the house or head to bed. And the fragrance options are amazing. I could browse through their catalog for hours.
Have you checked out their amazing holiday collection? From snowmen to berry to gingerbread warmers and so many more fragrances, these are perfect gifts for this time of year!

Sariah sent me another fabulous Scentsy product to review: Patch the Dog, a Scentsy Buddy. For the child in your life or for the child in you, the Scentsy Buddy is always ready with a big dose of fragrance. These cuddly buddies are perfect for snuggling and with their handy zip-close pocket in the back, you can insert a Scent Pack for fragrance.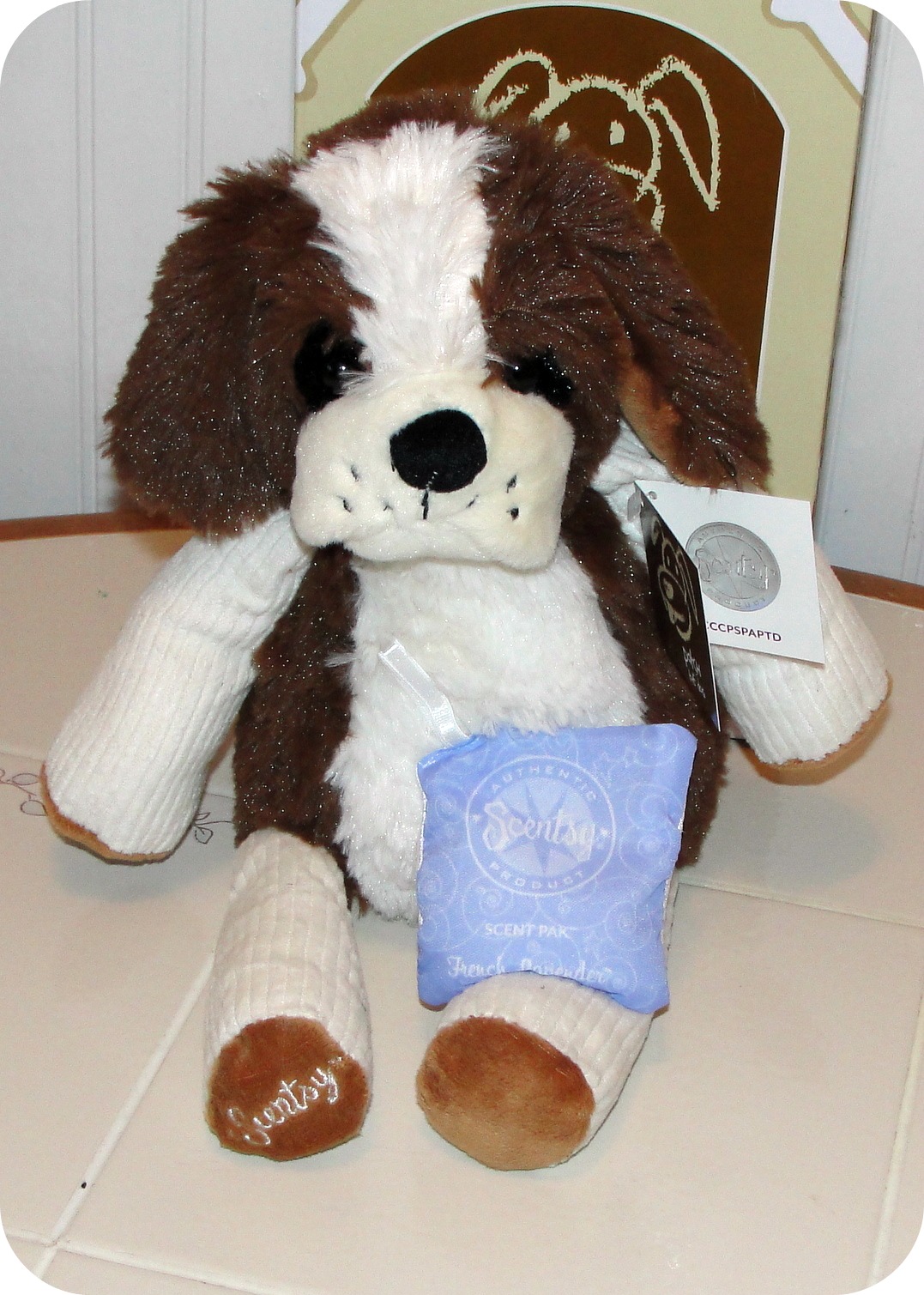 Patch the Dog is so cute and Luke and Joshua both immediately wanted to hold him. He is so cuddly I'm not sure I want to give him up! Of course I did and Joshua carries him all over the place. I chose the French Lavendar scent pack as this is such a soothing, comforting scent.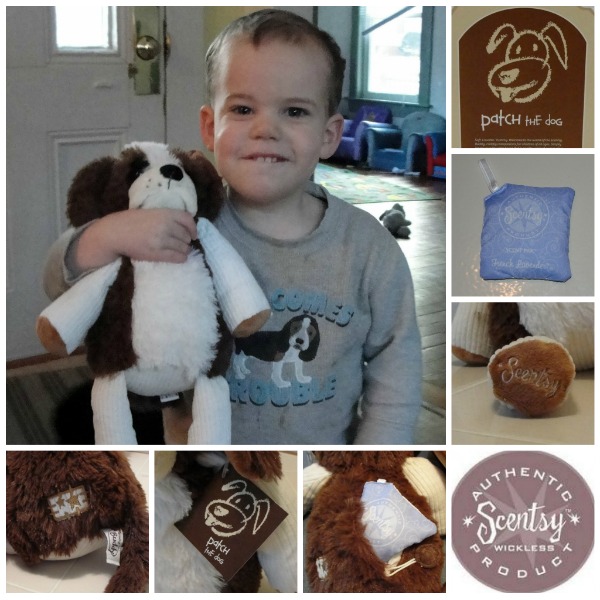 The Scentsy Buddy collection now features 10 adorable buddies, each sitting approximately 9″ tall.


We love our Scentsy Buddy and I highly recommend these sweet characters for any child on your gift list!
Buy It:
The Scentsy Buddy is $25 and you can purchase it on Sariah's website.
Disclaimer: Thank you to Sariah, Independent Scentsy Consultant, for the free product I was sent to review. I received no monetary compensation and my opinions are my own and were not influenced by the sponsor.