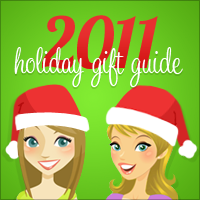 Scotch Restickable products offer the convenience of pushpins and putty without leaving behind holes, marks, or messy adhesive. Unlike magnets, they work on stainless steel refrigerators and most flat surfaces. Their unique adhesive makes it easy to hang lightweight items, such as photos, kids' artwork, gaming sensors, and other items. Plus they offer the flexibility to remove and restick items more than 10 times, saving you money and time.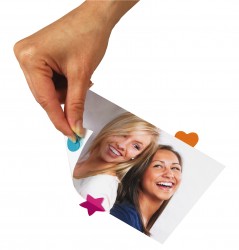 With different varieties, including Scotch Restickable Colored Shapes, Strips, and Tabs, they are both practical and fun! Other features and uses include:
double-sided adhesive removes cleanly from surfaces
adheres most light-weight items, including photos, kids' artwork, party decorations, holiday cards, and schedules to vertical surfaces
helps keep tablecloths and small knickknacks in place
Works on most flat surfaces, including stainless steel, plastic, concrete, glass, wood, and painted walls
Can be reused more than 10 times by washing with soapy water when the tab, strip, or shape begins to lose stickiness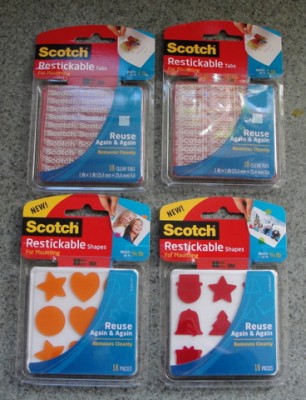 I was sent 4 packages to try out and I knew I'd be able to put these to good use. With homeschooling, I need to hang papers and posterboard type material up in the corner of my kitchen where we do school. It's still my kitchen wall though and I'd prefer not to ruin the paint with nails or tape that pulls the paint off.
Then of course there's all the artwork from the kids that we love to display on the refrigerator. Sometimes it really takes over the fridge! All the magnets everywhere contribute to a more sloppy look that I'd prefer to avoid. That and the papers still get knocked down if someone bumps the magnet.
I immediately tried my first set of Scotch Restickable Tabs for a school wall hanging. I have some supplementary materials that I need to hang lower on the wall so Emily can see them. But they always seem to get knocked off or fall onto the floor with the sticky putty I get from office supply stores. Some of these are nicer material and not something I want ruined by the kids stepping all over it.
It was easy to peel the tab off the clear liner and stick it on the paper.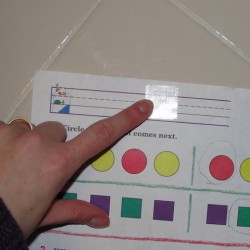 Then I simply removed the lining from the other side to expose the other side of the adhesive.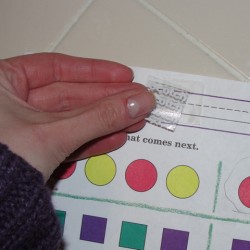 Then I pressed it on the wall. Done!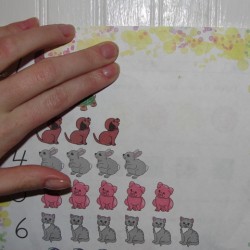 After 3 weeks, the paper is still solidly on the wall. The kids are always brushing past it and it hasn't fallen off yet. I am so pleased with how well my Scotch Restickable Tabs work!
I also tried the Scotch Restickable Shapes for artwork on the fridge. Look at how cute it is! And it stays on so well. I may just give up all the "extra" magnets floating around with this great new replacement!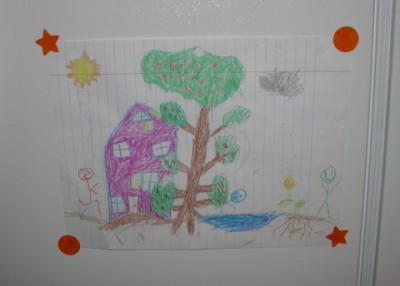 And once the Christmas cards come trickling in? What better way to display them than with Scotch Restickables! No more wasting tape and then watching it pull the paint off the wall later. Or cards falling off the fridge because the magnet wasn't big enough!
These would make a great stocking stuffer for Mom or Dad this year! Even the kids would enjoy their own special Scotch Resealable Shapes!
Buy It:
You can buy Scotch Restickable products online and at select stores, including Walmart & Target

Disclaimer: Thank you to Scotch for the free product I was sent to review. I received no monetary compensation and my opinions are my own and were not influenced by the sponsor.