It's October now and I'm wondering when this month crept up on us. Wasn't it just August? It feels like September just began! It will be Halloween before we know it and then it's November. The holidays are just around the corner. This is my favorite time of year so I'm excited. But I try to keep enjoying the holiday spirit by planning ahead so I'm not left stressing two days before Christmas.
One of the many things I need to do before Christmas is choose our Christmas cards, order them, and send them out. We take photos of the kids and pick the best one to put on our card. Although we usually end up having to choose two or three photos because it's nearly impossible to get all the kids looking at the camera, muchless smiling at once. That means I need a versatile Christmas card that will allow me to showcase more than one photo. And I'm pretty picky about holiday cards. I like a nice, clean look but I want it to be fun too. We celebrate Christmas as Jesus's birthday so it's important that we acknowledge that on our card. I try to find one that at least says "Merry Christmas" and not just Happy Holidays. I also look for a card that has options to personalize the writing so we can share a message or have all of our names written out, which I think is much less personal than just "Love the XXX (our last name.)" I've had to settle for less some years because I haven't found what I'm looking for.
This year, I don't have to settle! I found an amazing selection of holiday cards at Tiny Prints. They have everything from simple rectangular cards all the way to folded double sized cards and even a couple postcards! One of my favorite features of their website is how easy it is to find exactly what you are looking for. Just choose what you want on the sidebar and it narrows the many choices right down. You can shop by price, themes, number of photos, card format, sizes, and even paper types and designers. Have fun browsing through all the amazing choices or narrow it down quickly and find exactly what you want.
Now we haven't taken our Christmas photo(s) yet and, as always, I hope to get that one perfect photo of everyone. If we do, I found a couple of cards that I love.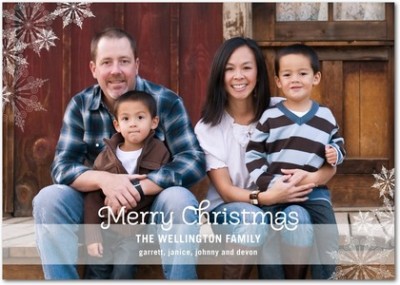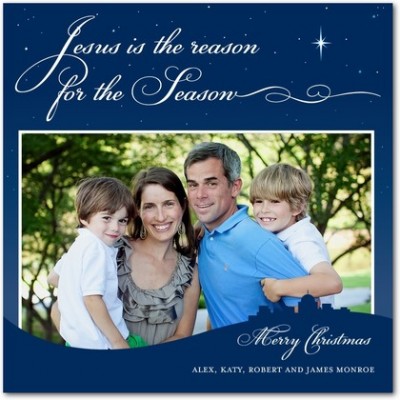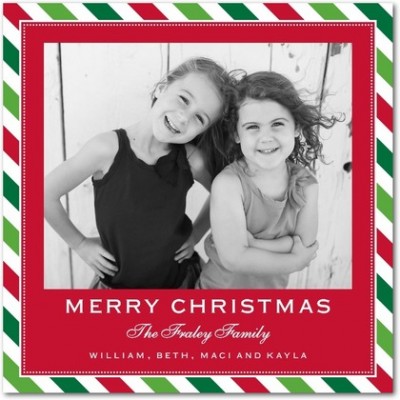 I am having such a hard time deciding!
TinyPrints cards stand out to me with their extra touches. I love that many of the cards have a design on the back. You can also opt for rounded corners on some cards for added style. It's those little touches that speak to the quality of Tiny Prints and makes them stand out above others.
Now if we end up unable to get one nice photo of everyone, Tiny Prints has options for that too. Check out these lovely prints that fit 4 photos each!
Which one do you like best? Maybe you can help me decide!
Head over to Tiny Prints for your holiday card shopping and see what they have to offer. You won't be disappointed!
Disclaimer: I wrote this in exchange for a free gift from the sponsor. Regardless, my opinions are my own and were not influenced. Thank you to Tiny Love!