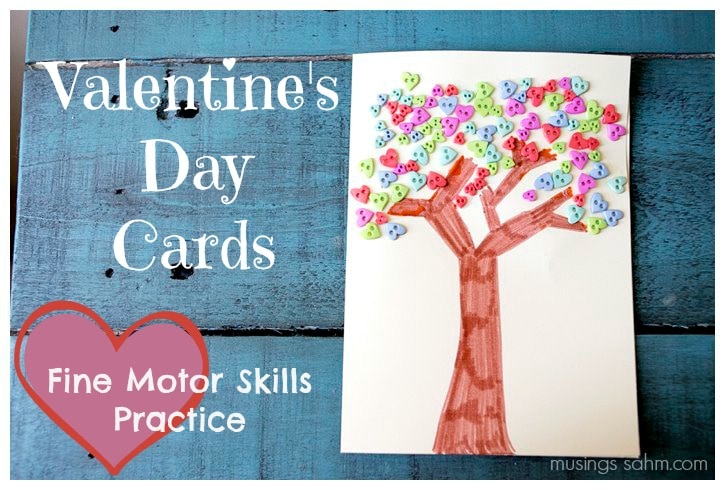 Ready to have some fun practicing fine motor skills with this adorable homemade Valentine's Day cards for kids craft project? My preschooler loved gluing the heart "leaf" buttons to her tree. When she finished her project she couldn't wait for the glue to dry so she could "write" a note inside and send it off to a friend for Valentine's Day.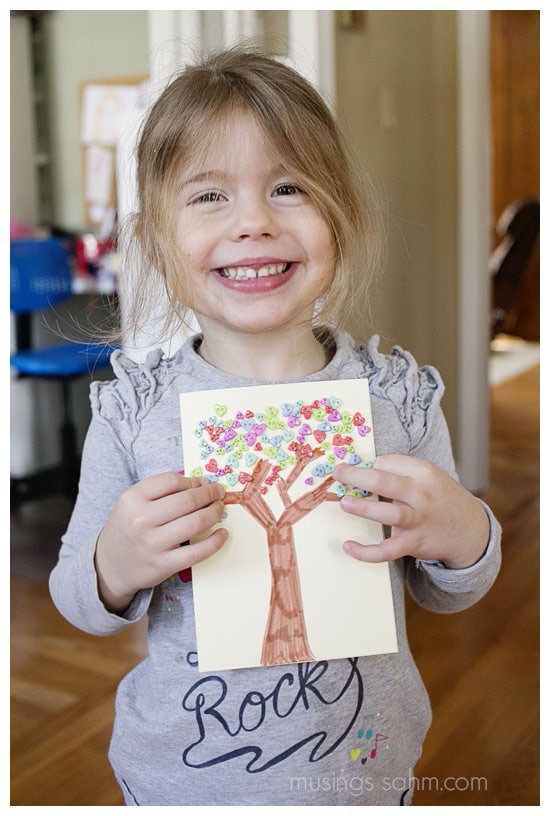 This cute card is great for fine motor skills practice, with the task of pinching and placing all those tiny heart buttons on the tree. It has the added bonus of being a relatively mess free project. There were no tiny cut scraps of paper or streaks of paint to clean up off my kitchen floor when we finished!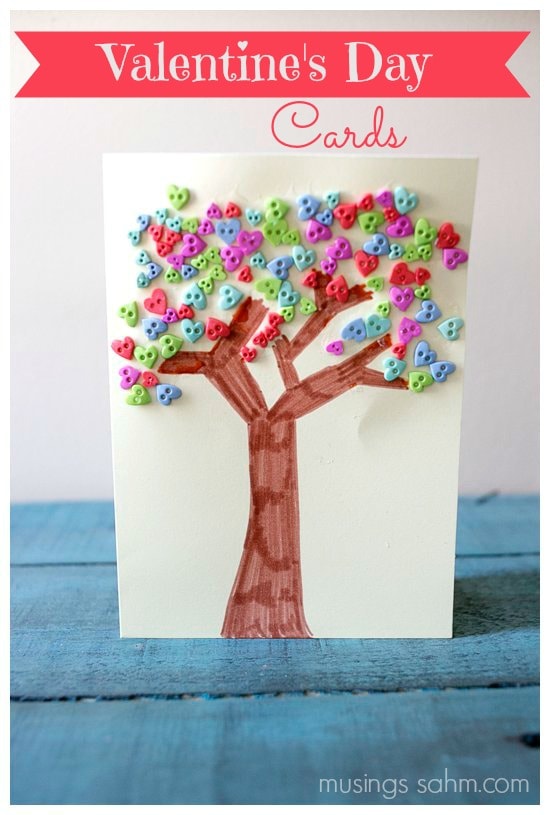 Materials:
Blank Card
Heart Shaped Buttons
Craft Glue
Sponge Brush
Brown Marker
Directions:
Using a brown marker, draw a tree trunk on the front of the card. Consider the age and ability of your child to determine if you should pre-draw the trunk for her, or if she can draw it independently.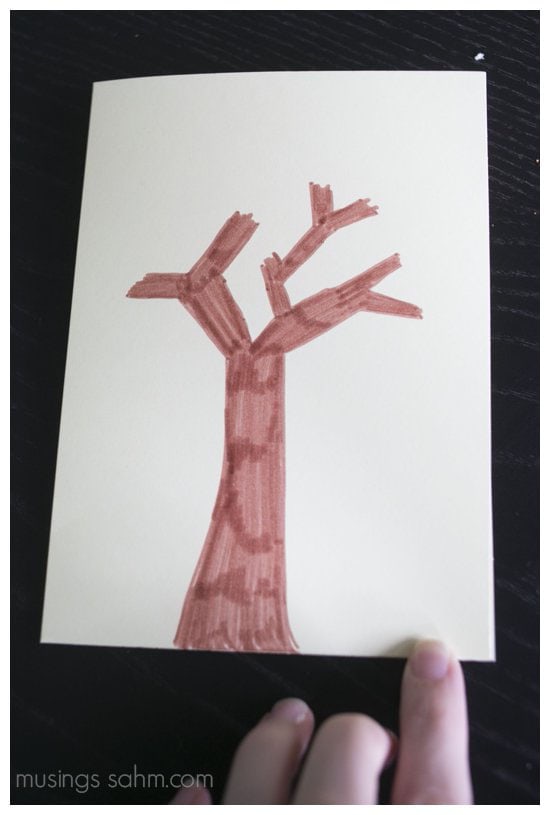 Squeeze craft glue onto the card where the heart leaves will be placed. Spread the glue, leaving a thick layer, using a foam craft brush.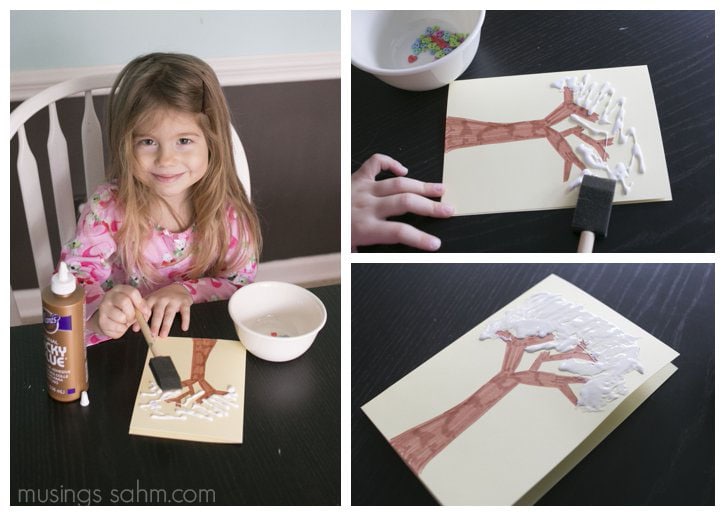 Place heart-shaped buttons on the tree as leaves.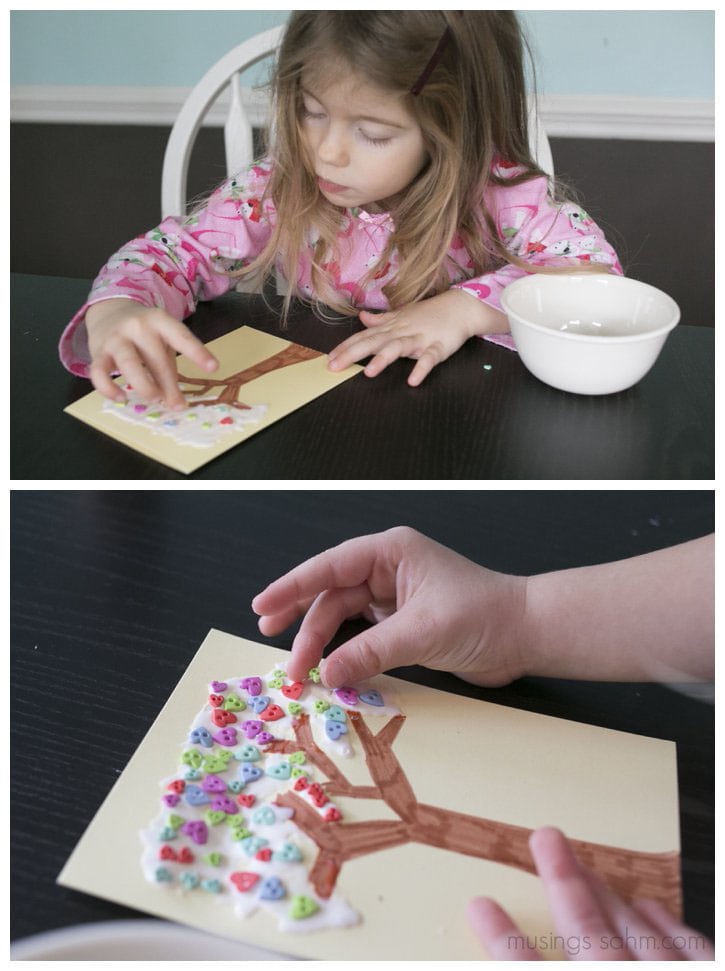 Allow the card to dry for several hours or overnight before writing a Valentine's Day note inside and mailing it to a loved one.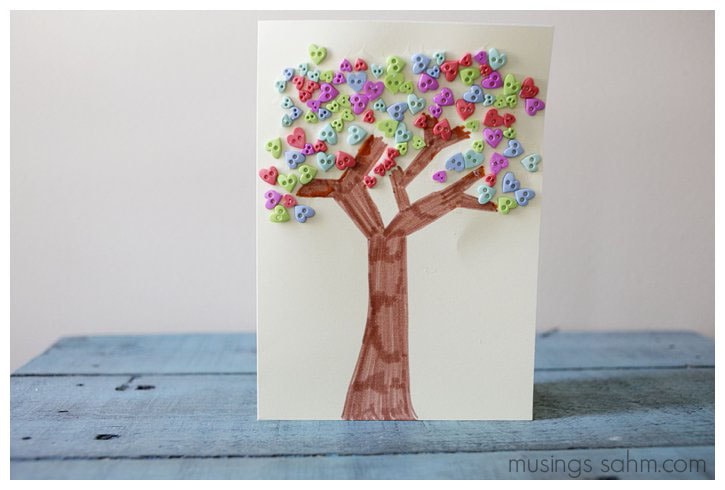 There you have it! Homemade Valentine's Day cards for kids…and they'll get some fine motor skills practice in too!