If you were to choose one "natural" way to help your child who has autism, I recommend homeopathy. It's one of the simplest, least stressful things you can do that requires minimal effort on your part. You're probably exhausted right now and while you'd run to the moon and back to help your child, it would be a breathe of fresh air if that something didn't require a huge effort when you're already spent!
That answer is homeopathy.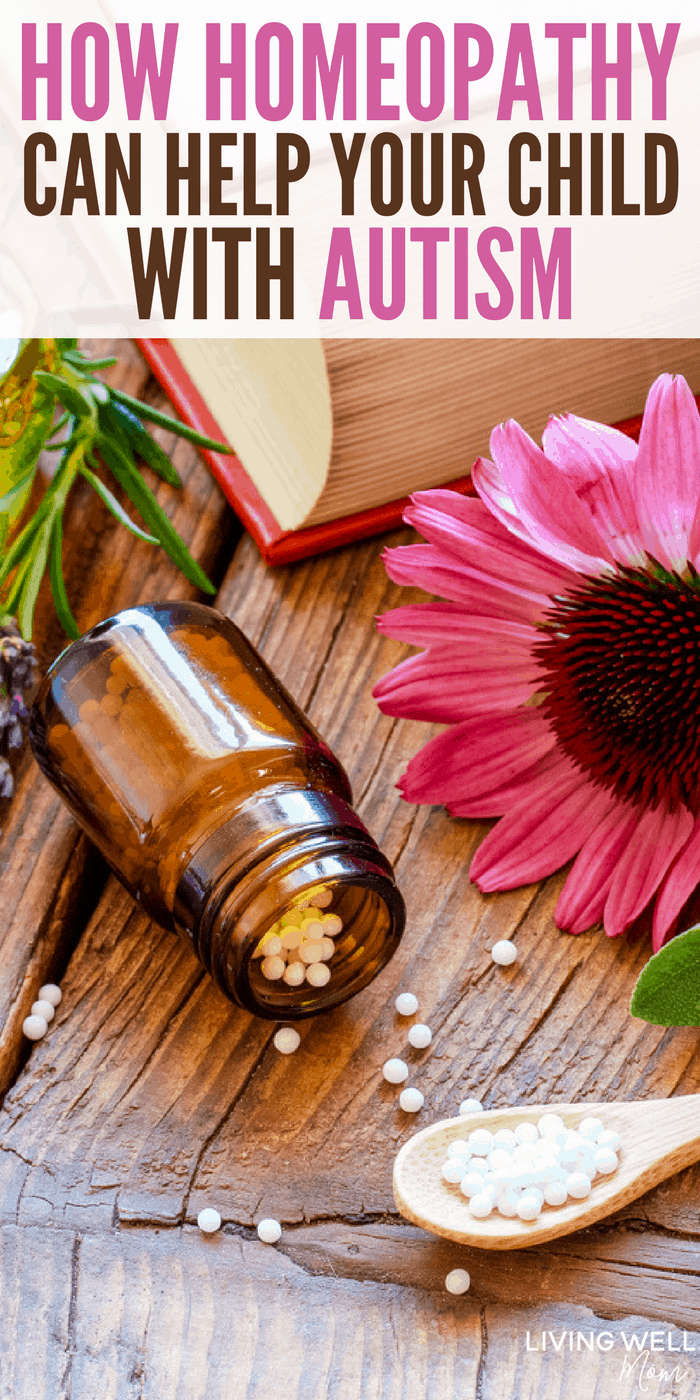 How Homeopathy Can Help Your Child:
Homeopathy has the potential to help your child in many ways, including:
fewer meltdowns
reduced anxiety and fears
an improved tolerance for things that would have previously caused irritation and stress
more patience
calmer, less irritable
improved communication
increased awareness of his/her surroundings
improved mood
improved sleep
higher self-confidence
more affectionate
What is Homeopathy?
Homeopathy is a form of natural holistic medicine that works with the body's own abilities to help heal, restore, and improve overall health and well being. It can help with everything from acute injuries and illnesses (sprains, strains, common colds, flu) to deeper issues such as ADHD, depression, anxiety, autoimmune diseases, and autism.
Homeopathy is often confused with holistic medicine. "Holistic medicine" means natural or "the whole body." People tend to think homeopathy is the same thing, but…
While homeopathy is indeed natural or holistic, it is a separate natural approach all by itself.
Homeopathy is NOT herbal remedies, essential oils, flower essences, acupuncture, vitamin supplements, Chinese medicine, etc.
Homeopathic medicine or "remedies" is FDA regulated and made from natural substances. Because those substances are diluted over and over and over, they are safe to use even with babies, young children, and during pregnancy. Many stores now carry common homeopathic remedies for common issues, including Arnica gel for bumps and bruises and cold and flu remedies (ColdCalm, Oscillococcinum.) You may have already seen or used a homeopathic remedy without realizing it.
Homeopathy usually looks like these small pellets: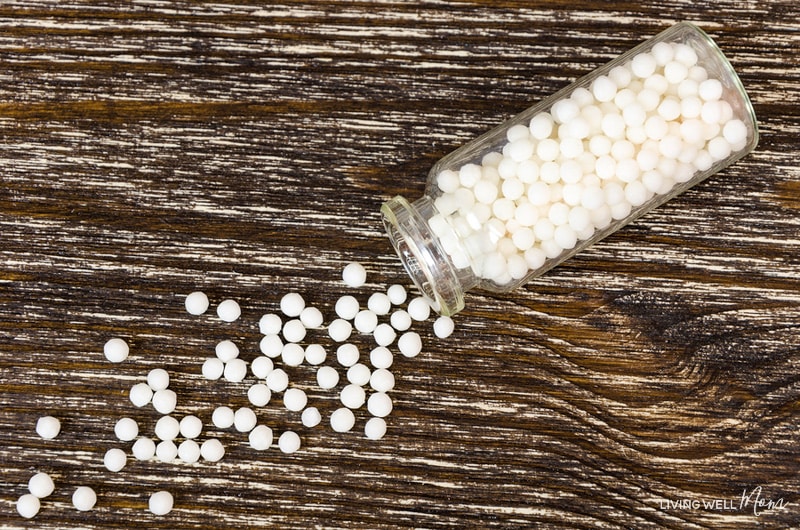 Homeopathy is a very gentle form of natural medicine and when the correct remedy is used, there are no side effects. The ideal result with homeopathy is that the person is restored to "balance."
What is a Homeopath?
A homeopath is someone who has been trained to use homeopathic remedies. They can be anyone from regular medical doctors, chiropractors, nurses, osteopaths, and anyone who is interested in this form of natural medicine. There are certification programs for homeopathy which is helpful in determining if someone has a suitable amount of expertise.
A homeopath will determine which remedy (natural, diluted substance) is most likely to help by looking at your child's overall well-being: emotional, mental, and physical health. He/she won't merely look at one factor, such as your child's social behavior; many different things about your child and their overall "big picture" will be considered as it all factors into which remedy will be the best "fit" for your child. This is usually done during an initial one or two-hour long consult.
Homeopathy is extremely gentle and only a very small amount is used at one time. The remedies are easy to take, even for picky kids with sensory issues. Typically, a homeopathic remedy is a few tiny pellets that easily dissolve in the mouth. Sometimes the remedy can be dissolved in water, making it truly tasteless and undetectable. Your child's homeopath will help you with suggestions.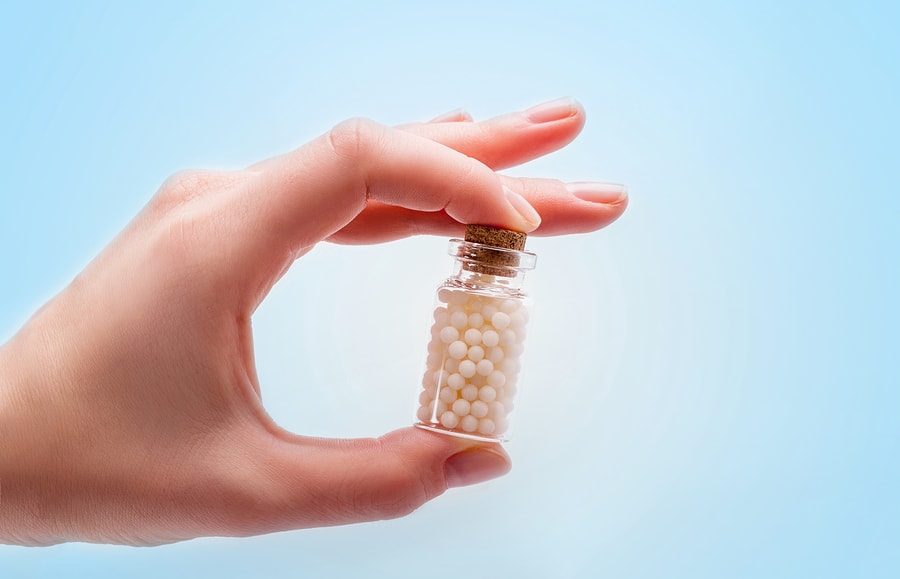 Another advantage to homeopathy is that it's typically not given on a daily basis. One dose may last anywhere from 1-5 months!
One thing to remember is that homeopathy is not a quick-fix; it can take some time to assimilate into your child's body and begin to make a difference. This may be a couple of weeks or even a month before you begin to see subtle differences. Your homeopath will be able to give you more insight into what to expect and what to look for.
When the correct remedy and dose is used, homeopathy can help your child become more balanced.
Research on Homeopathy and Autism:
How do we know homeopathy can be beneficial? There have been a number of studies linking homeopathy with improving the challenges associated with autism.
One study of 123 autistic children showed that a reduction of autistic features and rehabilitation of the child into mainstream society can be achieved through classical homeopathy.
Another study found that homeopathy "possibly helps bring a quick recovery of mild spectrum disorders, and offer a glimmer of hope for even the severe end of the spectrum." And that overall results in children with autism after homeopathic treatment are as follows:
reduction in hyperactivity
improvement in sitting tolerance/attention span
improvement in sensory-perceptual skills
better & appropriate expression of emotions
Improvement in both fine motor & gross motor abilities
Improvement in social skills/eye contact
Improvement in speech, language & communication skills
Reduction in anxiety states/temper tantrums
Better sleep patterns
Yet another study "demonstrated the usefulness of homeopathic treatment in the management of neuropsychological dysfunction in childhood autism disorder, which is reflected in the significant reduction of hyperactivity, behavioral dysfunction, sensory impairment as well as communication difficulty. "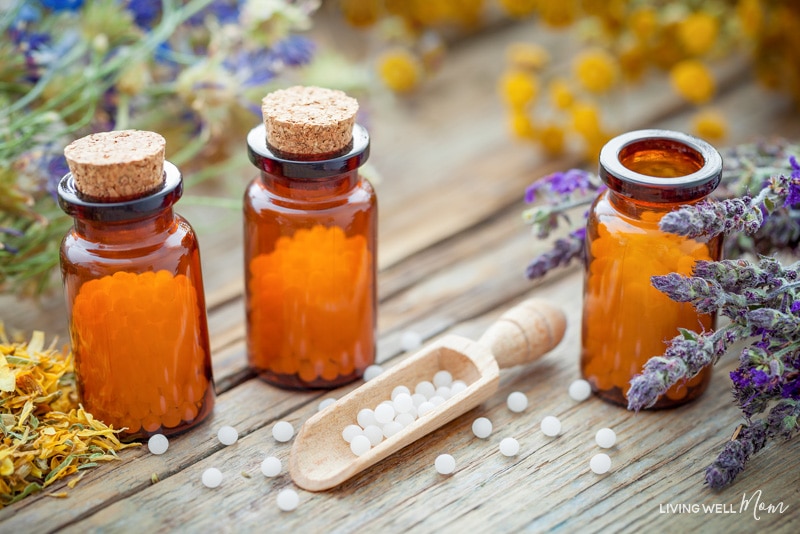 A comparative consecutive case series of 20 children with a diagnosis of ADHD receiving homeopathic treatment compared with 10 children receiving usual care determined that "treatment by a homeopath was associated with sustained, increasing improvements and the intervention was acceptable to participants." It also recommends "more methodically rigorous research is warranted."
A study between 2006-2009 included 60 children and "demonstrated usefulness of homeopathic treatment in management of neuropsychological dysfunction in childhood autism disorder, which is reflected in significant reduction of hyperactivity, behavioral dysfunction, sensory impairment as well as communication difficulty."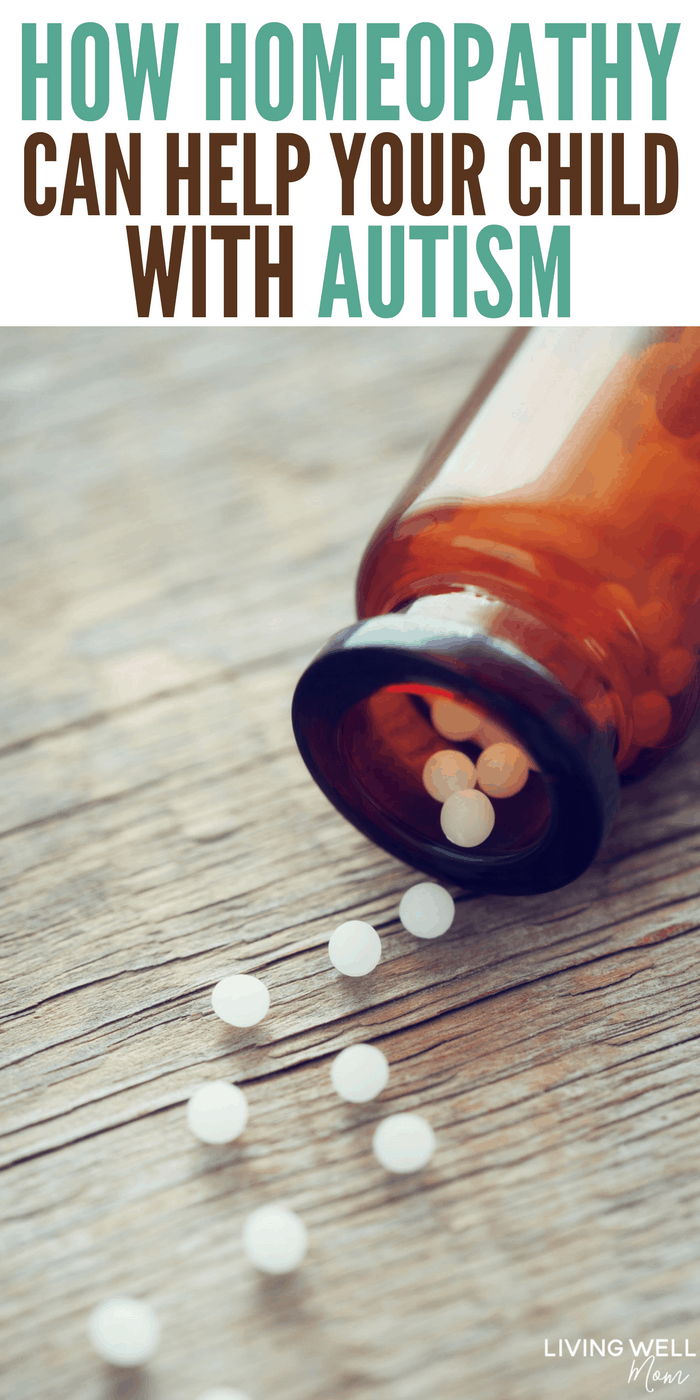 Beyond the research, there are thousands of parents with testimonials sharing the improvement in their child due to homeopathic treatment. I've seen many (if not all) of the listed benefits above with my own son who has high-functioning autism.
In Part 2 of Homeopathy and Autism, you'll learn:
My family's experience with homeopathy
Testimonials from moms who use homeopathy to help their kids who have autism
Tips for how to find a homeopath
Questions to ask a potential homeopath
What to expect