I reviewed Professor Kobre's Original Lightscoop a few months ago and loved it. It really transformed my indoor photography. However as much as I enjoyed it, I had two complaints – 1) It was bulky and wouldn't fit in my small camera bag and 2) It did not work for vertical photos. I still used it all the time but I did wish those issues could be addressed.
Then I heard about a new Lightscoop – the Lightscoop Deluxe. It was as if +the makers of Lightscoop heard me personally and set out to fix those two issues.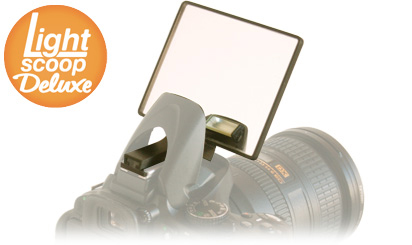 The Flash Dilemma
As I've learned more about photography, I've learned that it's best to not use a flash. And with my Nikon D7000
, I often don't. But there are times – especially during the winter months – where I need to take indoor photos with poor lighting. Out comes the flash.
But there's a problem with that. Built-in camera flashes (even nice expensive DSLRs) are often too strong and have undesirable results – bleached out faces, ugly shadows, red eye, etc. And the finished photo doesn't turn out as you want.
There's a couple options. You could buy a better quality flash but that can be EXPENSIVE. And if you're like me with a limited budget for photography, that's not an option.
Or you could get a Lightscoop.
The cost for a Lightscoop runs from $18.95 (Junior) to $36.95 for the Deluxe. That's a lot more affordable than $500 for a flash! Even if your goal is to get a better quality flash in the future, Lightscoop is the perfect solution for the meantime.
So what is Lightscoop?
Lightscoop works by simply redirecting the built-in flash of a camera to a wall or ceiling. The result is a soft natural light – much more like what we actually see vs a distorted view from the camera's flash alone.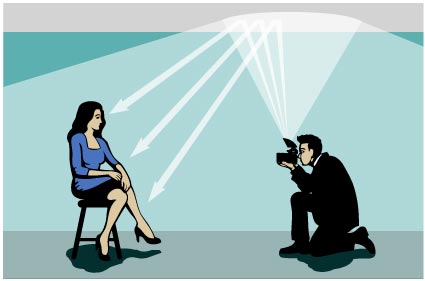 Lightscoop Deluxe – "Pro-Like Results with Your Pop-Up Flash"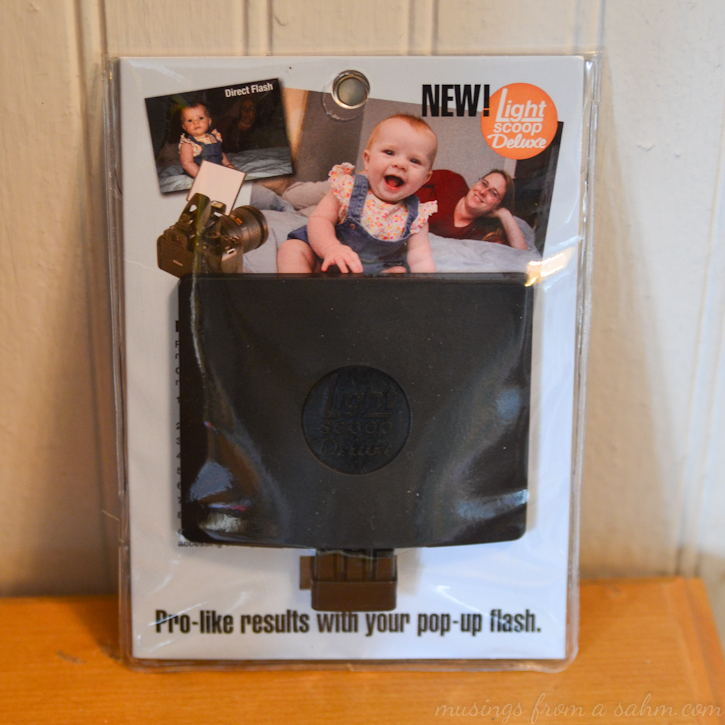 The very first thing I saw with my Lightscoop Deluxe was how thin and small it was. Small enough to fit into my pocket! This one can fit into my small camera bag without a problem now.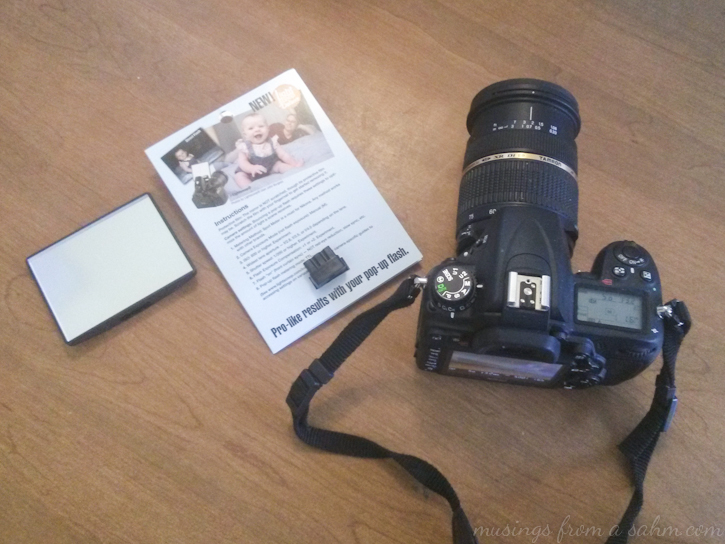 It was easy to put on my camera by following the simple directions. I had to check a few settings on my camera for ultimate results, such as the ISO, Spot Meter, the F-stop, shutter speed, etc. Again very easy.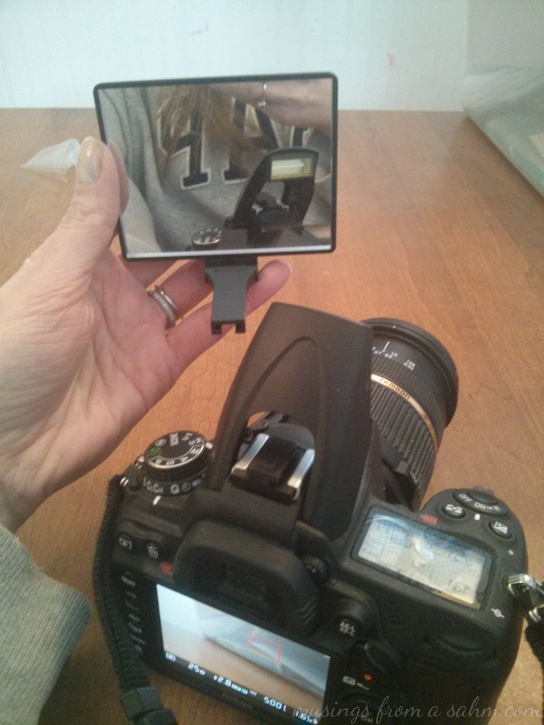 Once that was set up, I started taking pictures. I was amazed at the results. At first, they were the same as the Original Lightscoop – great!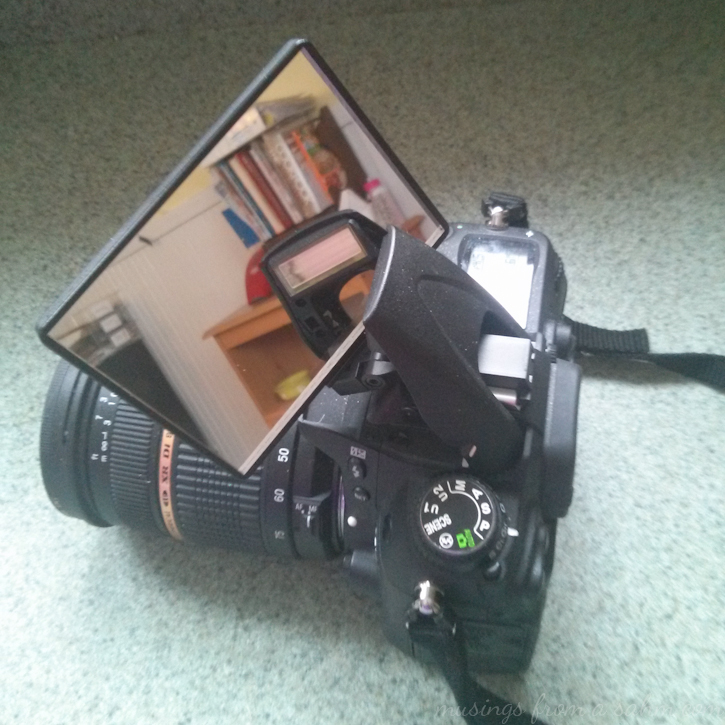 I did a series of tests with Luke's sippy cup sitting on a dark corner of my kitchen counter.

I am impressed. The only complaint I have with this version is that I can't just leave it on my camera. I have to take it off when I don't want to use the flash because there's no way to close the flash with the Lightscoop Deluxe on the camera. However, that's just a minor inconvenience and one I'm perfectly willing to put up with because everything else is so fantastic.
The results speak for themselves. Here's another example of a photo I took using my Lightscoop Deluxe. It was dark and the lighting was poor, here at Nathan's recent birthday party.
The Lightscoop Deluxe is pretty awesome and 110% worth it at $36.95. If you have a DSLR camera, I highly recommend you check out Lightscoop.
Affiliate link: Find Lightscoop Deluxe on Amazon.