With Google Friend Connect leaving, many bloggers are turning to Google +. You may have seen Google + badges and wondered how to get one. Here is an easy tutorial on how to make your own. It's so easy you probably don't need a tutorial, but if you're like me, a tutorial for new things is always nice.
Here's what mine looks like: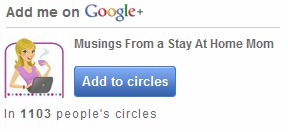 My tech support aka my husband put my badge on for me. Because he's awesome like that. This is how he did it:
Go to widgetsplus.com to begin. Now see the blue "Get Widget" button? Click on that.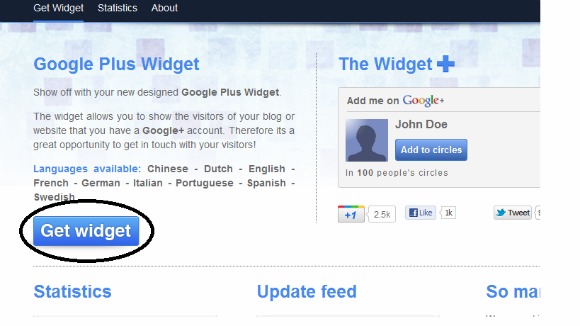 "Settings" will appear: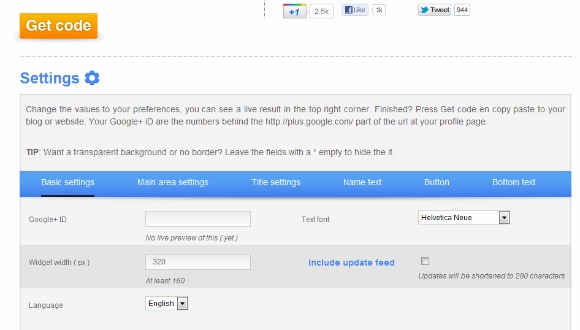 Now stop for a minute and go to your Google + page. Look at the link address – see the row of numbers? Select and copy the numbers.
(Below are my numbers – you don't want those, you want your own.)

Paste your numbers into the Google + ID box: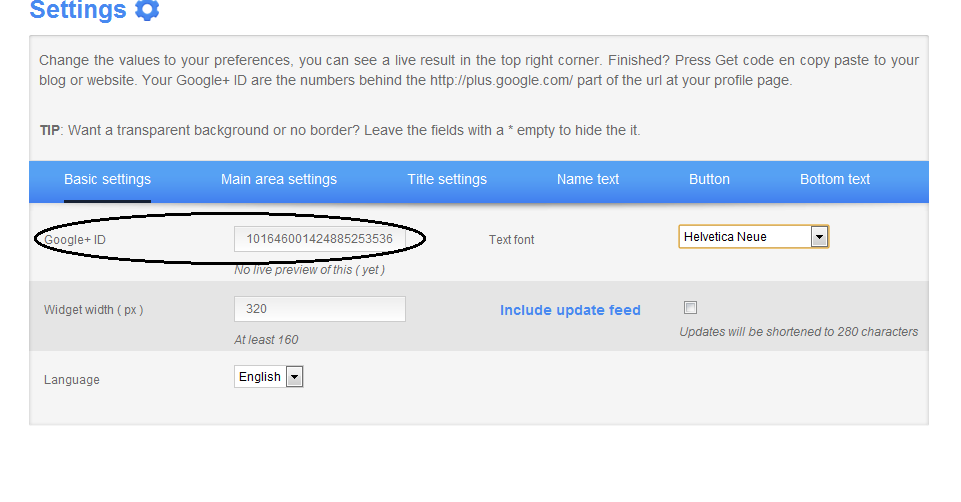 Go to the top of the page and click on the orange Get Code button. You'll see a preview of your badge at the top right: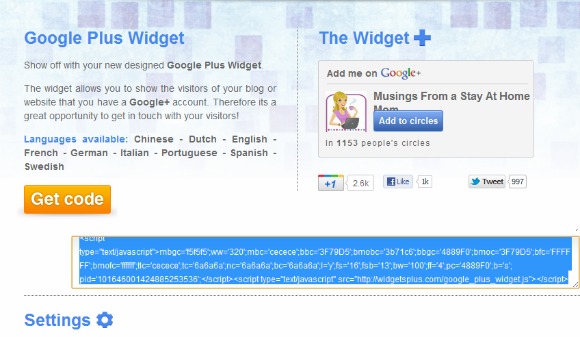 If you like what you see, you can grab the code (mine is highlighted in blue above) and copy and paste that to wherever you want to put your badge. You're done!
However, if your badge isn't quite right, here is where you can tweak it. As you can see above, my blog name – Musings From a Stay At Home Mom didn't fit, so I wanted to change the font size. If this happens to you, go back to Settings, then click on Name Text, and adjust the font size to what you want.

There are other options you can play around with too. Change colors, fonts, sizes, etc. Click the orange Get Code button anytime you want to see a preview and grab your code.
See how easy that was?
Have fun with your new Google + Badge!