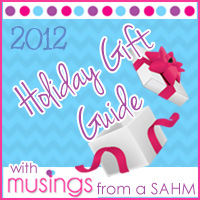 My four children are all very active. They're always running and climbing and jumping and getting into something (especially my 22 month old, Luke.) It can be a challenge to direct that energy into something safe and that's not driving me crazy either!
A couple months ago, my kids had the chance to try out a small indoor trampoline with a handle. Emily, Joshua, and Luke loved it! I immediately knew that was going on their Christmas list. But which trampoline would I get?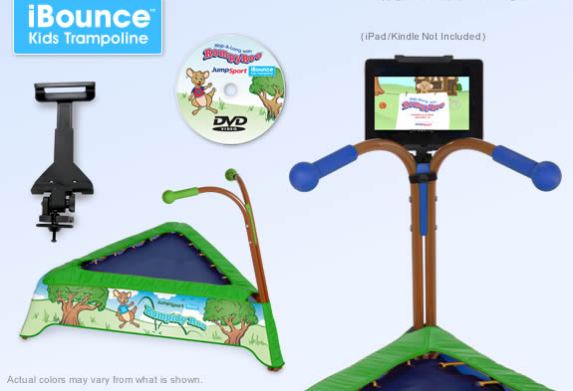 I found the answer when I was asked to review the iBounce kids trampoline from JumpSport! This sturdy trampoline is easy to assemble and includes a handle bar for stability. Using bungee cords for a "soft and lively bounce," it can support up to 80 pounds.
That's not all; the JumpSport iBounce trampoline has a great series designed to encourage exercise, coordination, and incorporate letters, colors, and numbers. Featuring the cute baby kangaroo, RompyRoo, the DVD series really gets kids up and moving.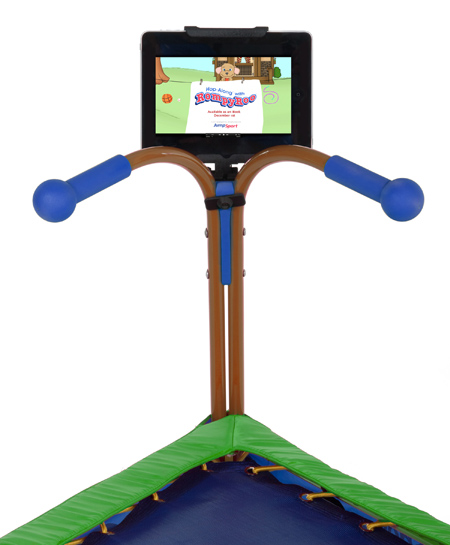 The iBounce trampoline also has a tablet mount that fits iPads, Kindles, etc. You can download the app for the RompyRoo adventures and let kids watch right from there. It's a neat addition that takes advantage of the latest technology. Now I haven't personally used that feature much, mainly because it seemed to distract my kids more than just putting the DVD on. (Luke constantly tried to move the iPad stand back and forth, but then again my kids are kinda weird.) But if we had the trampoline in another room without a tv, it would be great. Again, it's another nice optional feature.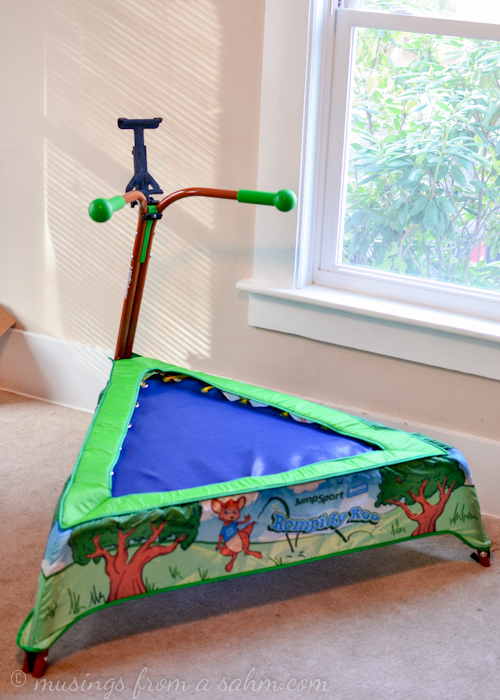 Our new iBounce trampoline was an immediate hit. It was a good thing my husband put it together while the kids were in bed because he wouldn't have been able to keep them off it before he finished!
The next morning, Emily, Joshua, and Luke set to work in breaking in the trampoline right away. I knew Emily (almost 6) would love it, but I was surprised at how quickly Joshua (age 3) and Luke (22 months) took to it too! I had to set the timer for each to have 5 minutes of bounce time because they were so excited, they were fighting over whose turn it was!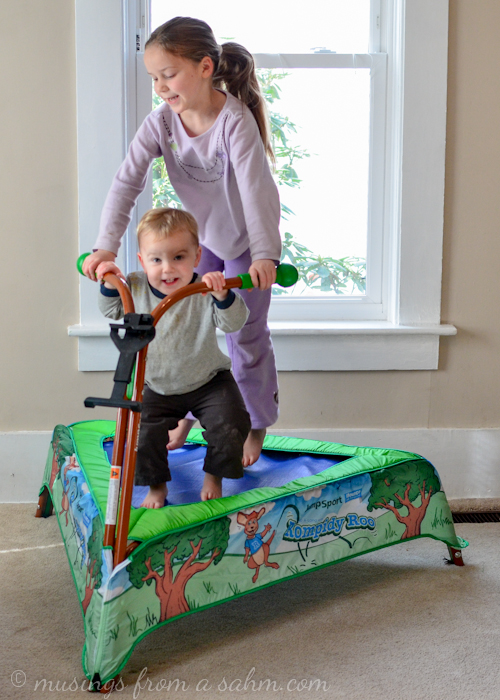 The iBounce kids trampoline has a sturdy frame, but it's light-weight too, meaning it's easy to move into another room. I love that it's padded along the edges and even the handlebars are padded. We all know how active kids are and how they can get accident-prone, so this was great. I've already had all three of my younger kids bump their heads on the handlebars without getting injured, thanks to its design.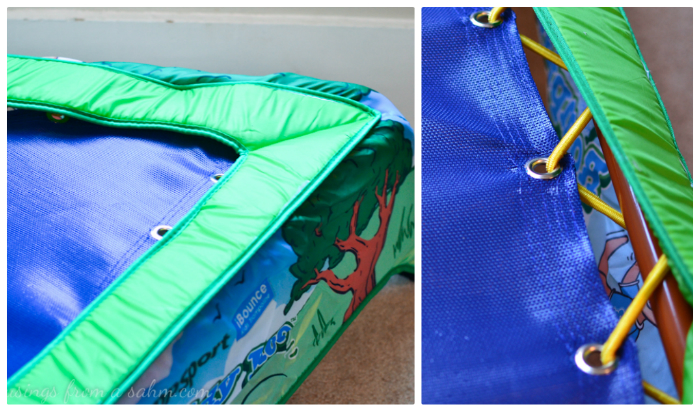 We were also sent the original RompyRoo video, Where is Mr Fuzzy? and also two new additions: Let the Games Begin! and The Grand Finale! I love how the DVDs challenge the kids to really get up and moving. Plus it includes things like counting. One thing I didn't like was how they count 10 and 1 (for 11), etc. Maybe it's a new preschool counting method but I wish they would just say 11. But that's only one tiny minor thing and doesn't deflect from my overall recommendation.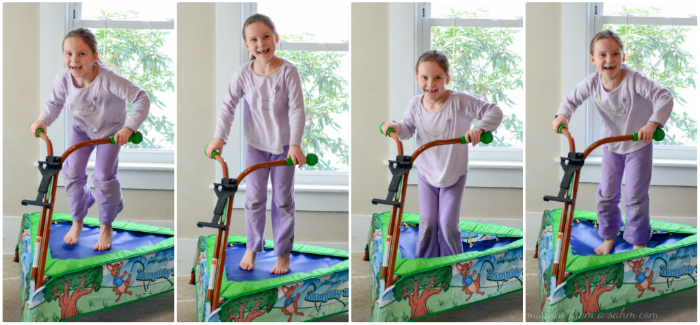 There are benefits to this trampoline for each of my children. Emily loves to try some of the harder moves, like jumping on one foot and jumping from side to side as RompyRoo "skies" etc.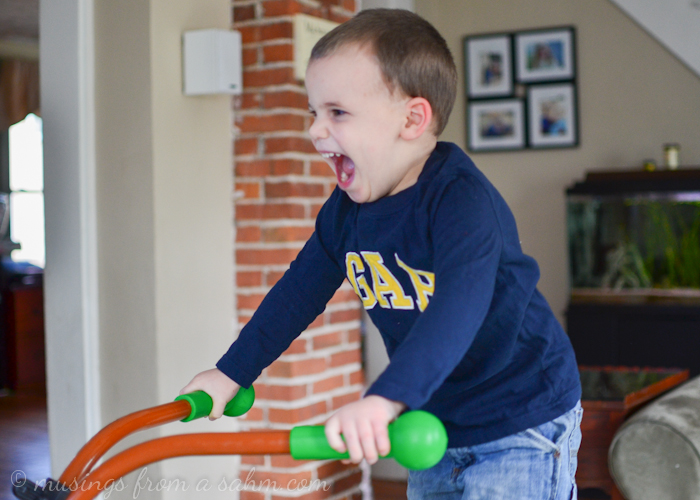 One thing that surprised me was how much Joshua loves it. He's my more cautious child, and in fact, is in special ed classes for speech but also some coordination issues. It's nothing huge and he'll be just fine, but it also means that anything we can do at home to encourage more activity and exercise is great. And the iBounce kids trampoline is just the thing. With the sturdy handlebars, Joshua doesn't hesitate to get on it and really jump! It's been great for his confidence too. This was a real neat unexpected advantage.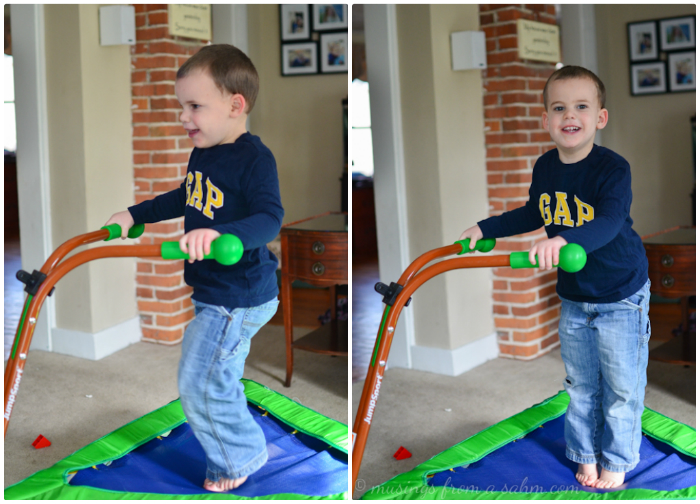 The trampoline is also perfect for Luke. Luke is 22 months and he is constantly going going going. Its rare that he stops to sit. He's also my climber and I'm often taking him off the table, end tables, top of the couch, etc. I knew he would love this trampoline, but even I'm amazed at how much he uses it.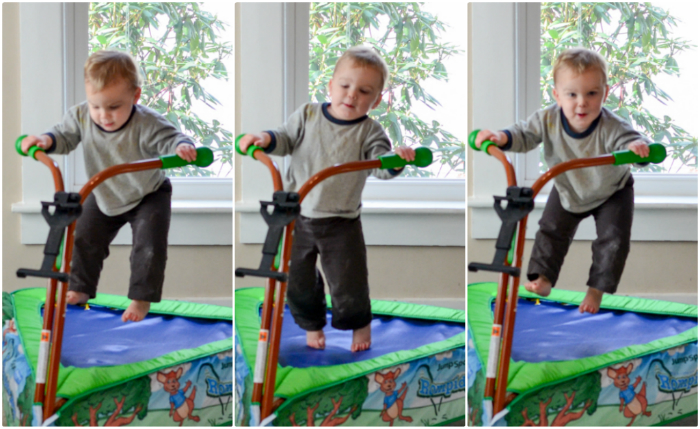 He will jump for 15 minutes straight! And really high too. Check out this video I recorded:
We've had our JumpSport iBounce trampoline for about a month now and my children have spent hours jumping every single day. It's fantastic because now they have a safe, productive way to expend that endless energy they always have. And I love that it's encouraging good exercise habits for life.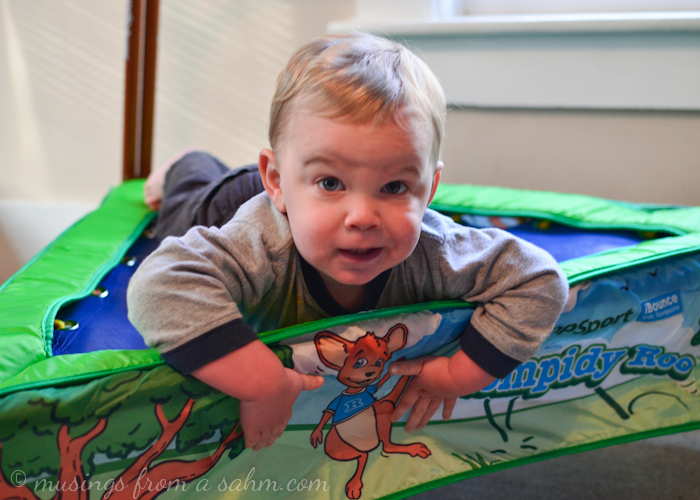 Now, we have a new routine every day. I do my exercise video and then, the kids ask for theirs – it's RompyRoo with their JumpSport iBounce of course!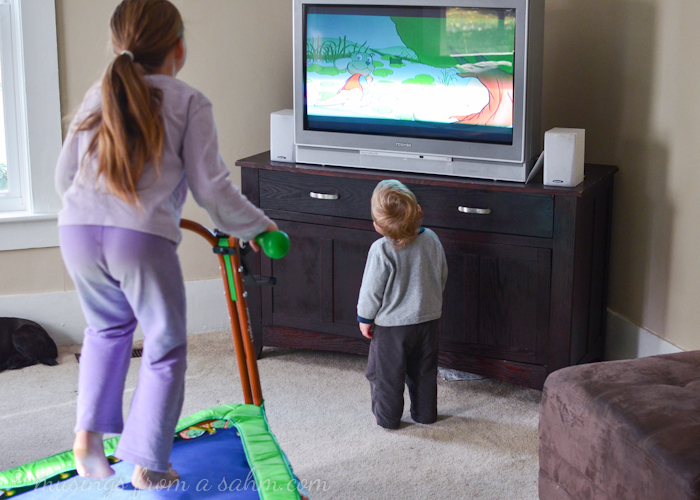 Luke thinks the trampoline is handy for resting too: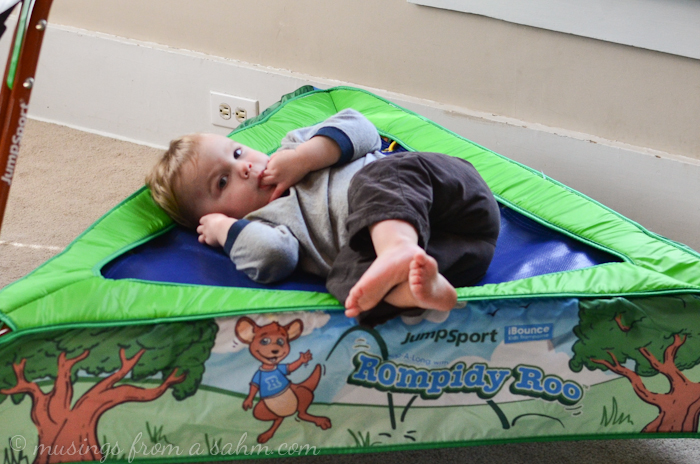 I'm also looking forward to how great this will be over the long, cold winter months.
It's no wonder the JumpSport iBounce kids trampoline has won 8 awards so far this year! I highly recommend it. This trampoline is a huge hit and is the perfect holiday gift for young kids.