Do you ever wish you could keep better track of your family? It may not be an issue if you have small children, but for elementary age kids and up, keeping tabs on them can be more challenging. Whether it's safety factor or just convenience, Verizon Family Locator is a new app designed to help us do exactly that.
Some of its features include:
Family Location – an interactive map displays a detailed location of your family member with an address and driving directions using the VZ Navigator application
Arrival/Departure Updates – provides updates when a family member arrives or leaves a defined location, such as home or school
Scheduled Updates – verify the location of a family member at specific times you choose
Share Locations – Share locations by email, text message, or post to Facebook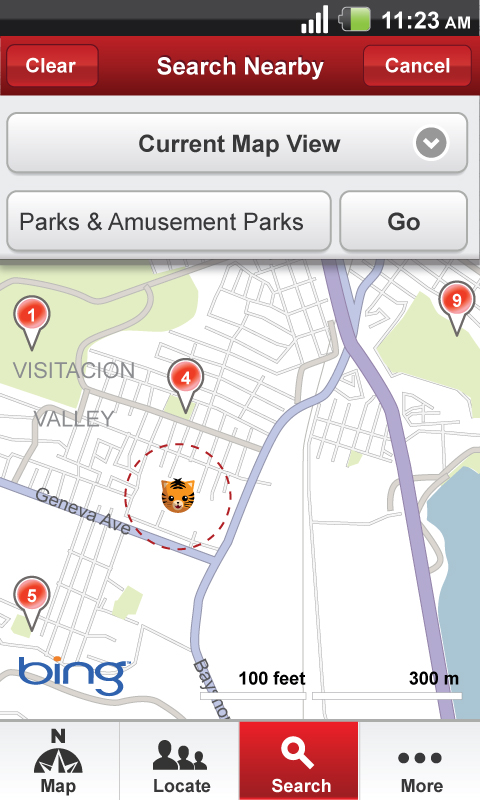 My children are still on the young side, but my oldest is nine years old and quickly reaching a more independent age. Nathan doesn't have his own cell phone, but I know it's just a matter of time as he starts to do more things without us. Recently, he went to an all day karate camp for a week and one day, they went to an amusement park. I fully trusted the people Nathan was with and I wasn't concerned about his safety.
More than just for safety concerns, The Verizon Family Locator would have come in handy at the end of the day when I needed to pick Nathan up. We ended up having to wait 1/2 hour for their van to arrive because they were running late. Of course I had my other kids with me and they were grumpy and hungry for their dinner because I didn't know things would be delayed. If I had the Verizon Family Locator, I could have checked the app to see exactly where Nathan was and planned to arrive when he did. It would have saved me a lot of time and frustration.
The Verizon Family Locator app costs $9.99 a month per household account. That means you can use it for as many cell phones in your family as you need for the same cost. From now until the beginning of August, you can download a free 30 day trial of the app. What better time to try it out! For more information and to download the free trial, visit: www.vzw.com/familylocator