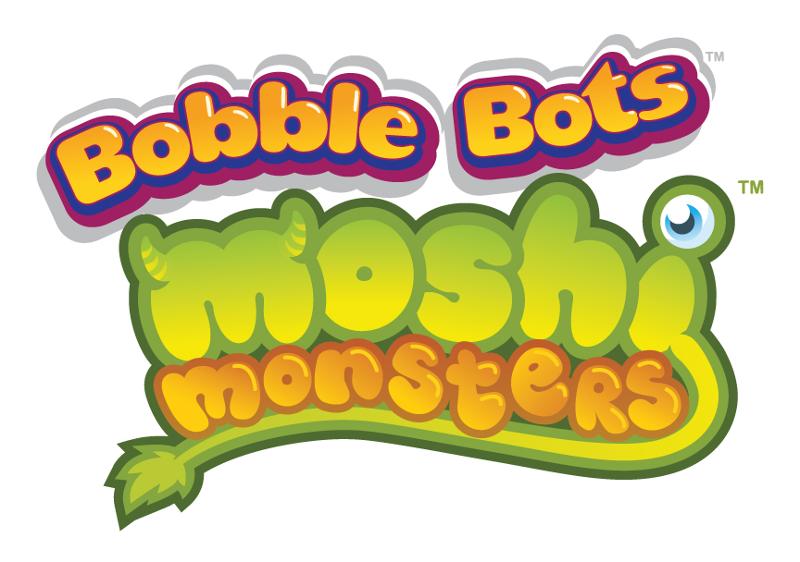 One of my kids' favorite toys is the original Hexbug Nano collections. Now their patented vibration technology has been expanded to include the super cute Bobble Bots™ Moshi Monsters. These buzzing, exploring little bobble-head robotic creatures are based off the popular Moshi Monsters online game.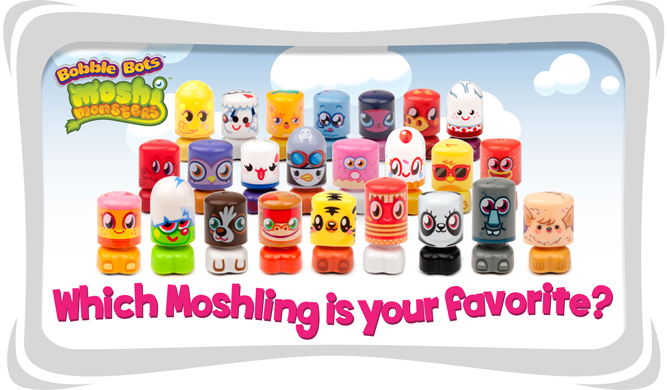 There are 24 battery-operated Bobble Bots Moshlings, each with its own unique design and "personality." The Moshlings buzz around Monstro City, which is made up of four stores (each sold separately) that can be connected together. There's the Ice-Cream Store, Gross-ery Store, Bizarre Bazaar, and Yukea Store. Each one comes with one Bobble Bot moshling.
We were sent the Bizarre Bazaar, a store that features ShiShi (Moshling #87), who is a sneezing, ultra-rare wild yet friendly beasty.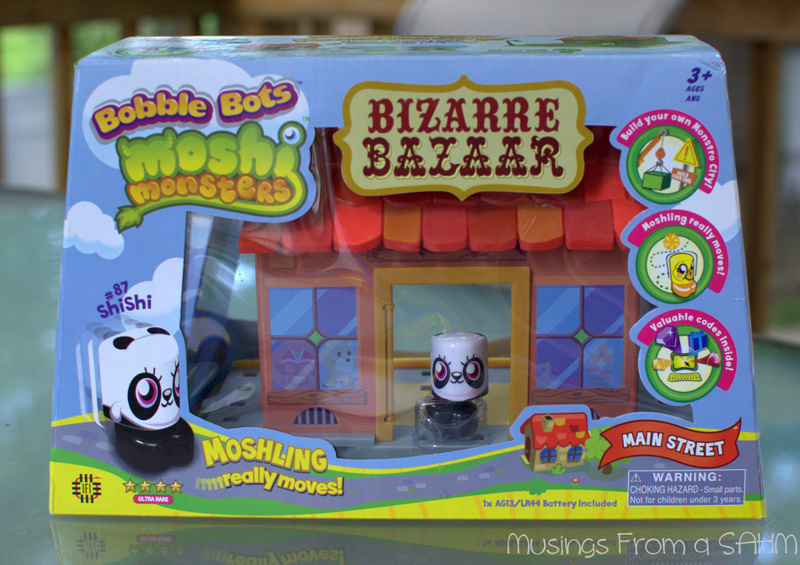 Once we opened the box, Emily set to work in putting the store together.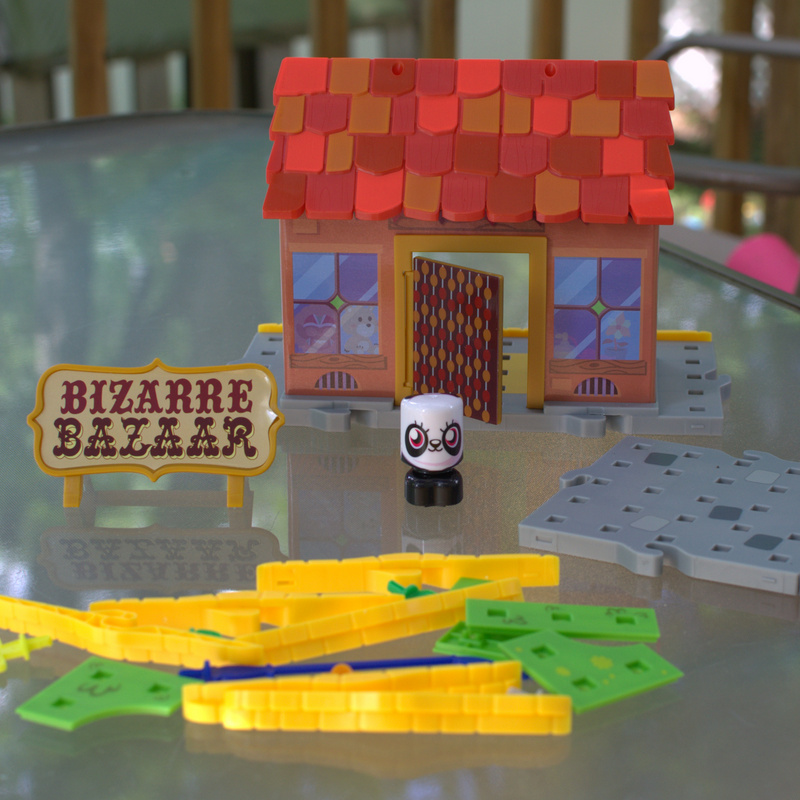 The pieces were easy to snap together and the set only took her a couple of minutes to assemble. I liked the cute details, like the monster pictured inside the store and the monster "flowers" and vegetables that could be pushed into the "grass."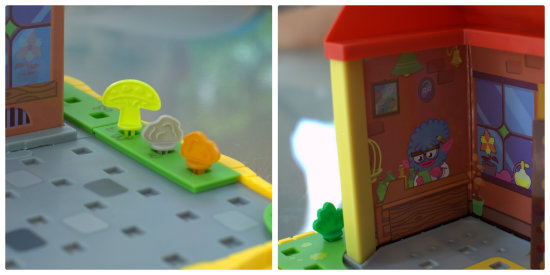 Once the sides were added to the street front, ShiShi, the moshling, could be turned on. There's a little switch on the back of each moshling that turns it on. Once it turns on, the moshling zooms around, much like the hexbug nanos. You can see here in the video I took:
Each moshling runs on a "button" battery that is included. I'm not sure how long it lasts, but my kids have played with our ShiShi quite frequently and it's still running, so I take that as a good sign. There's also secret codes that come with each set that can be used on the
MoshiMonster
website.
This is really fun set. I have to admit that I enjoyed this almost as much as the kids. Watching ShiShi buzz around always makes me laugh. All four of my children have played with this a lot and I can definitely see us adding to our collection of Bobble Bots Moshi Monsters.
Buy It:
You can find these sets at retailers nationwide, at the Bobble Bots website, and Amazon
.
ARP: $19.99