Everytime we get a box from K'nex, my kids are so excited as we open it up and discover what treasures lie within.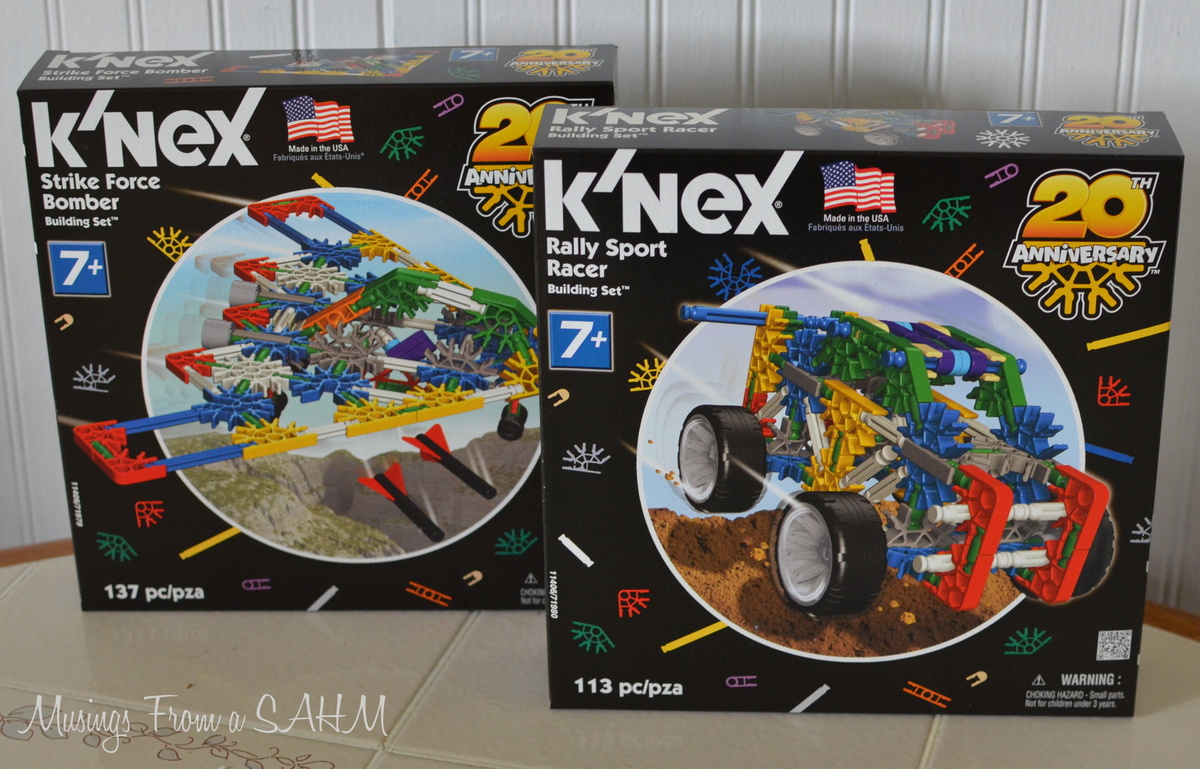 We were sent two boxes of the K'NEX Classics – the Strike Force Bomber & the Rally Sports Racer. These sets are recommended for ages 7+ and contain small pieces, so they're not suitable for little children. But other than that, they are great for all ages, which is one of the things I love about K'nex.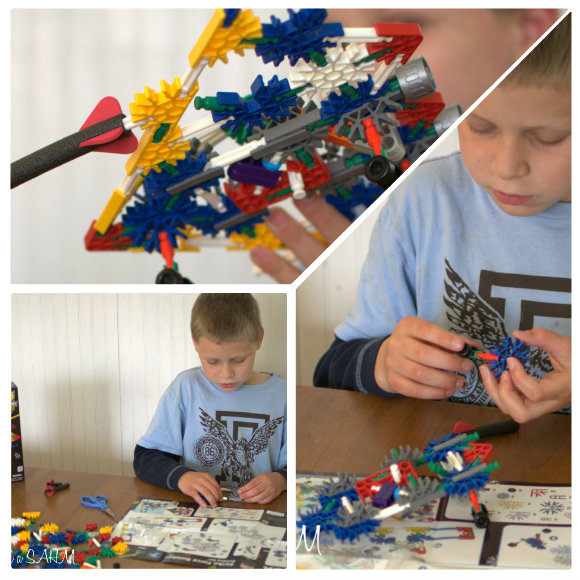 I like the building directions that come with the K'nex sets. Each step is shown in bright colorful illustrations that make it easier to put together. My 9 year old, Nathan, is really good at putting things together and he was able to build both these sets all by himself. K'nex Classics are perfect because while they definitely provide a challenge, he can do it and really enjoys it. I asked him how hard they were to build and he said they were "medium" and really fun.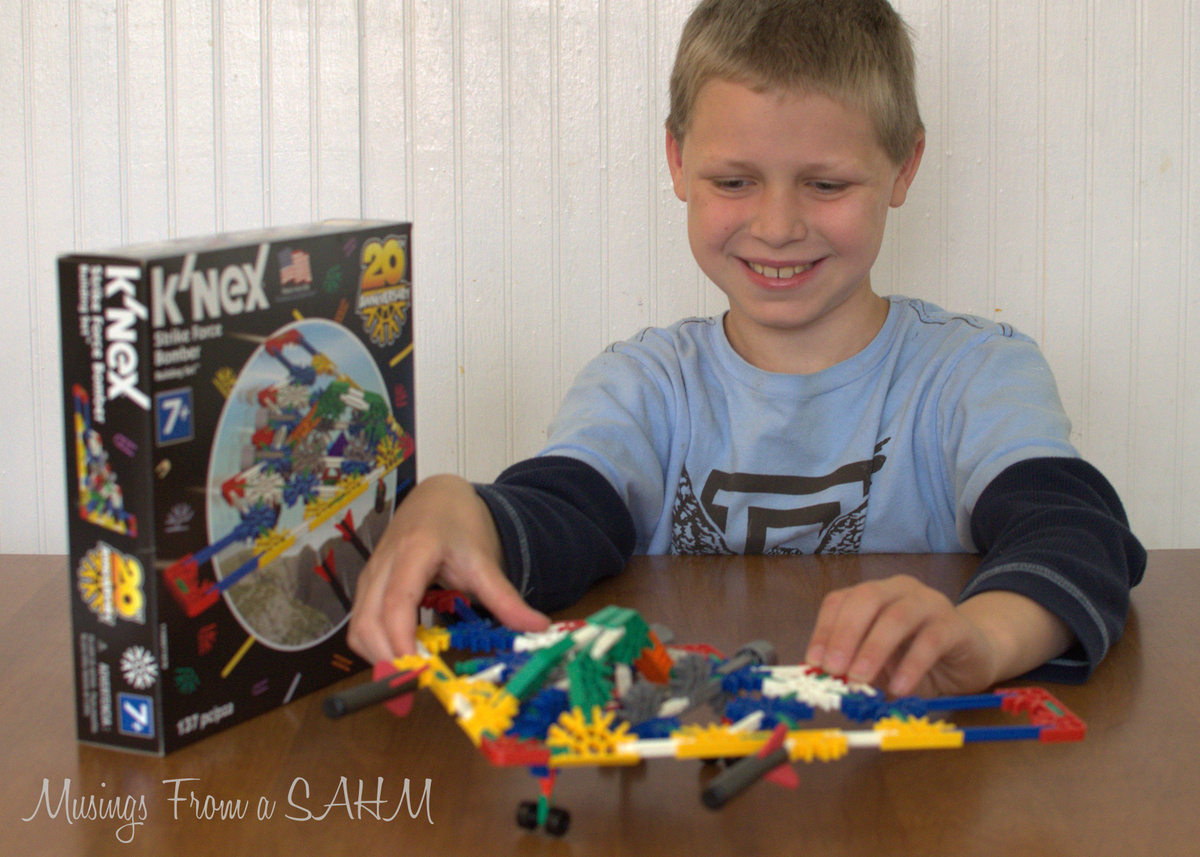 The Strike Force Bomber building set has 137 pieces and there's three different versions of the bomber that can be built. Nathan followed the directions but then he changed the design to his own version. That's one of the best parts about K'nex Classics; you can redesign them and still have a lot of fun! Here's what he said about that: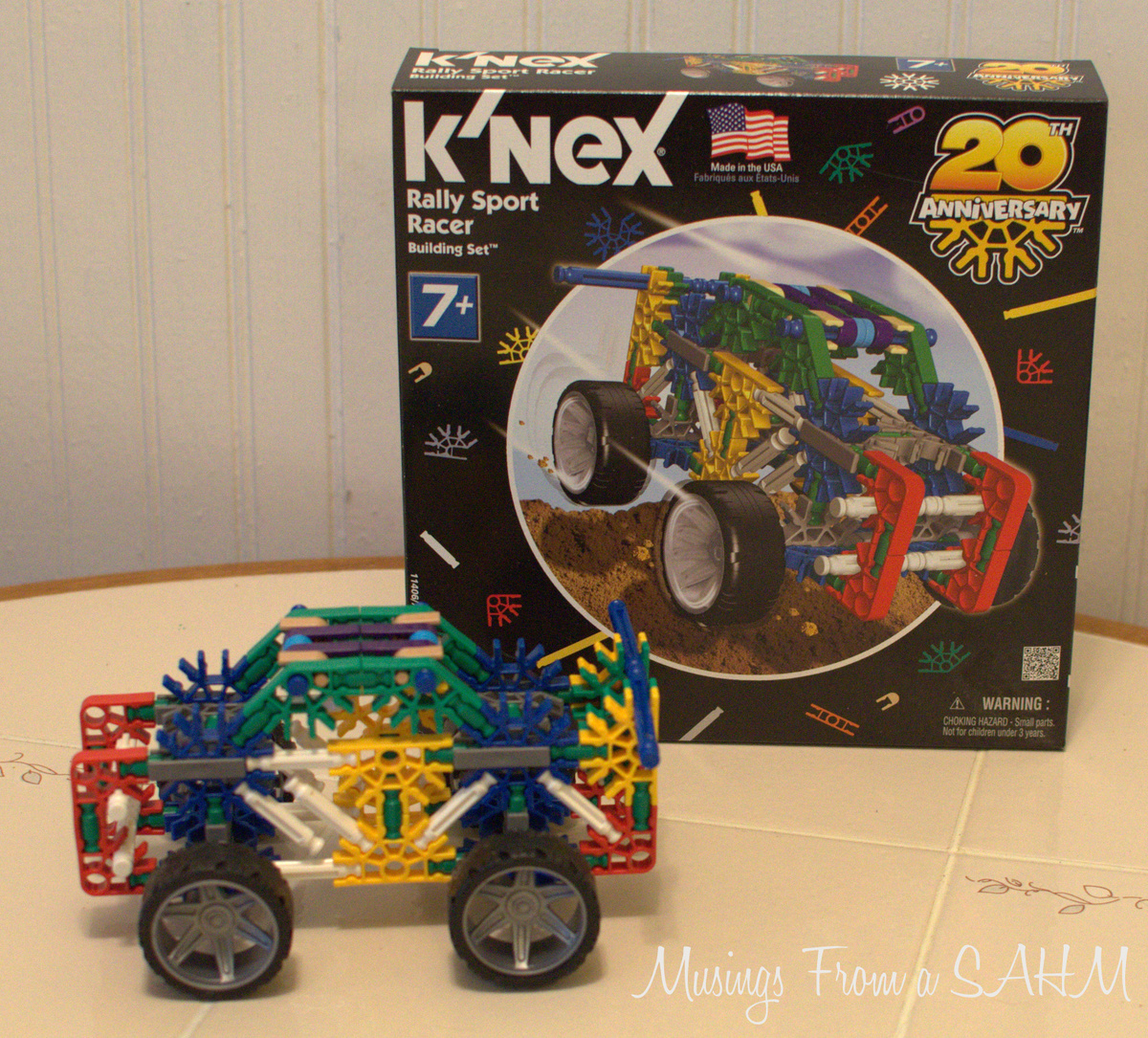 The 113 piece Rally Sport Racer makes a fun little car that can zip around. It's not motorized, but it sure can go fast when the kids send it rolling!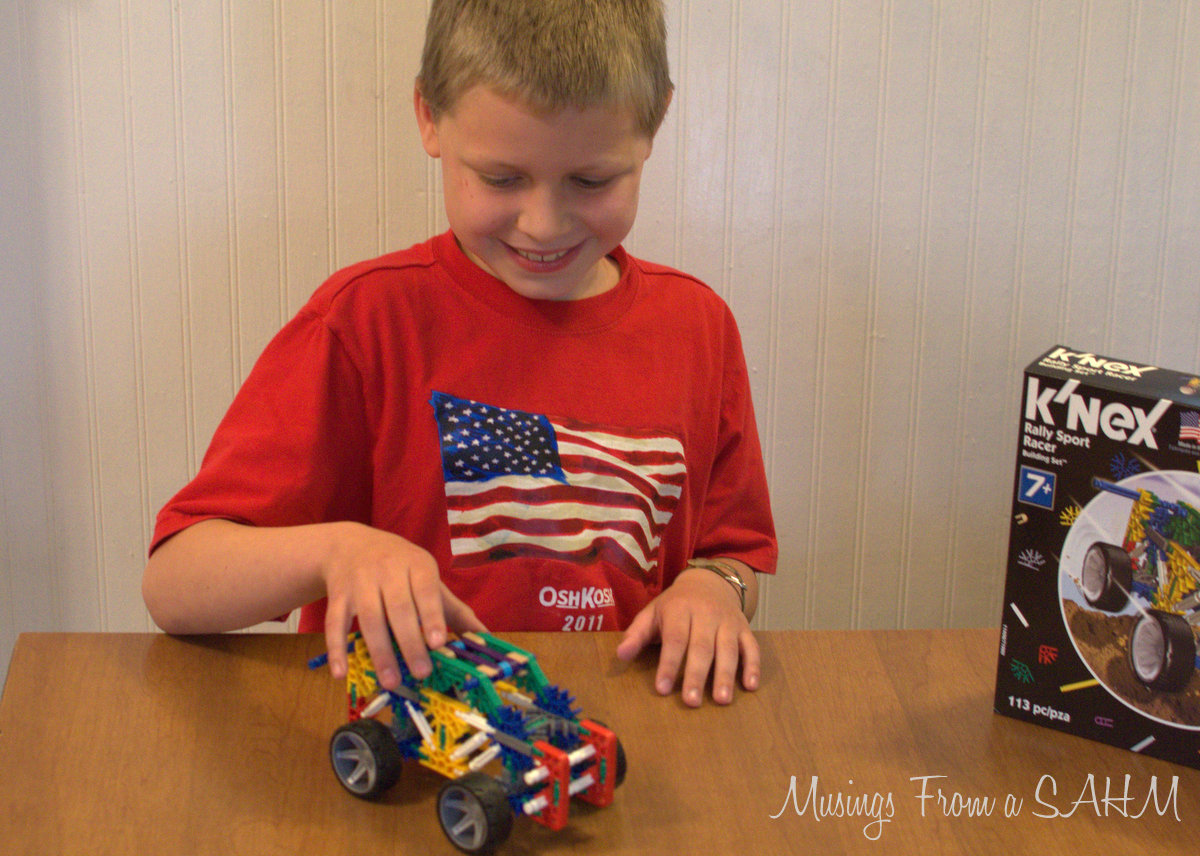 These are great sets and I highly recommend them for the young builders in your life. At an ARP of $13.99 each, they're very affordable too.
Buy It:

Disclaimer: Thank you to K'nex for the free product I was sent to review. I received no monetary compensation and my opinions are my own and were not influenced by the sponsor.