The K'nex Sesame Street products are a great idea because it brings the fun characters that our little ones know and love into a neat building set form.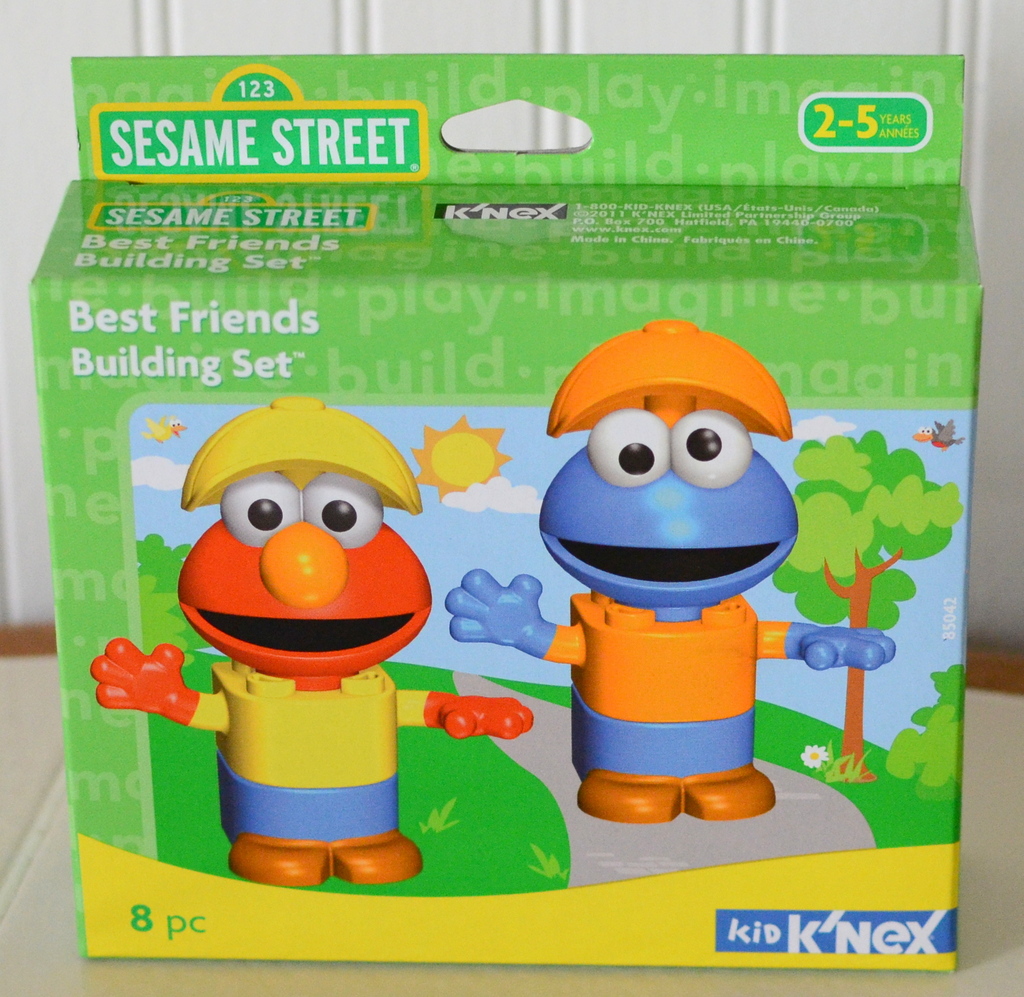 I was sent the K'NEX Best Friends Building Set to review. It's a very simple set with 8 pieces and it features Elmo & Cookie Monster, who are naturally best friends. The chunky pieces are big enough that it's easy for little children to put them together. Recommended for ages 2 and up, my almost-3-year-old, Joshua, absolutely adores this set.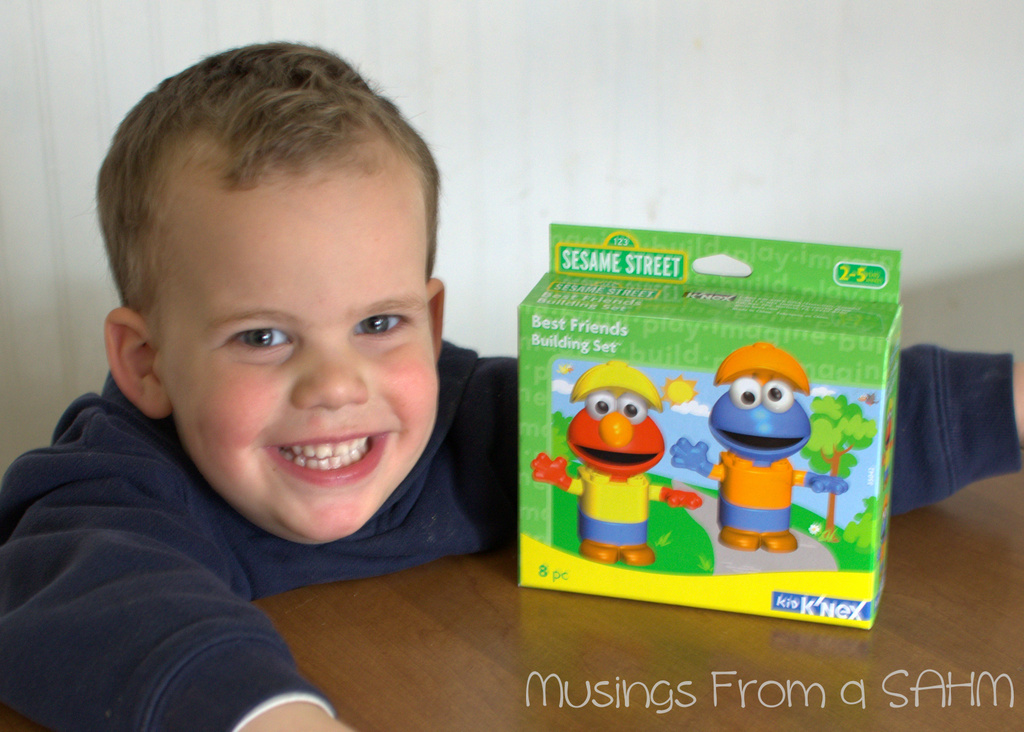 When it arrived, we were still working on potty training, so I put it on top of the refrigerator and told Joshua he could have his Elmo & Cookie Monster as a reward. Let's just say that worked very well and he earned his prize very quickly.
A couple weeks later, Joshua still carries Elmo & Cookie Monster everywhere! He gives them rides in his trucks and trains and he even sneaks them outside to play in the sandbox. He loves taking them apart and putting them together too. And I love that they're very durable and don't have tiny pieces. My 16 month old Luke loves to play with these too (when Joshua's not looking!)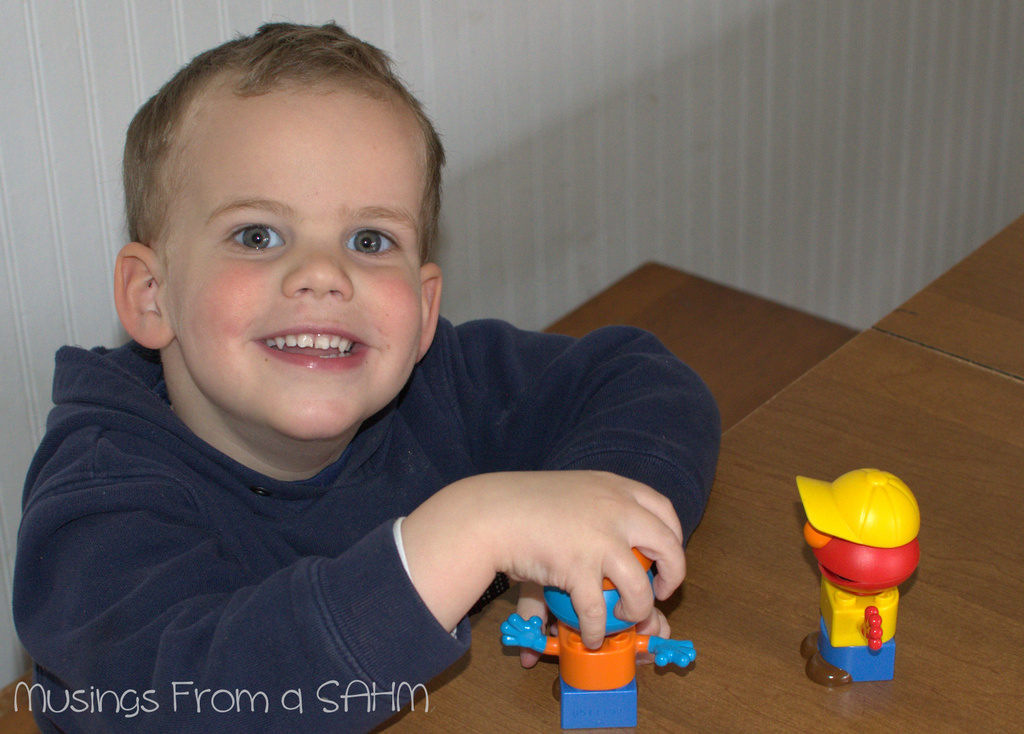 The K'NEX Best Friends is perfect for little ones and, at an average price of $5.99, it fits the budget too!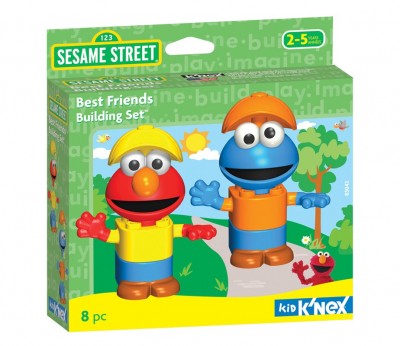 You can find this on Amazon and other stores.
Disclaimer: Thank you to K'NEX for the free product I was sent to review. I received no monetary compensation and my opinions are my own and were not influenced by the sponsor.