Our box of brand new K'NEX building toys arrived just before our vacation to Grandma's house. Knowing that Grandma doesn't have many toys I packed the box into our van for our trip. The new products included building sets, Angry Birds, Tinkertoys, and Lincoln Logs, appealing to a wide variety of ages so it was a perfect choice for keeping busy at Grandma's house.
TINKERTOY: 65 Piece Essentials Building Set
The TINKERTOY 65 Piece Essential building set is fun for both toddlers and big kids. My preschooler loves making her own creations, while the big kids enjoy using the ideas featured in the instruction sheet included in the box. The ability to build structures that move, twirl and turn takes these Tinkertoys from a cute preschooler's toy, to a toy that grows with your child and appeals to kids of all ages. The fun bendable rods were the favorite pieces of the set for all my kids. The 65 piece set is plenty for toddlers and preschoolers, but if you have serious builders or more than one child building at a time, choose this set in addition to another one. After our vacation to Grandma's house, we added the pieces to our existing Tinkertoy set and now we can create just about anything!
K'NEX Angry Birds Red Planet Building Set: HOGS ON MARS
This Angry Birds Hogs on Mars kit is my 6 year olds favorite K'NEX set ever. The kit is meant for ages 7 and up, so he did need my help to build the set. I must admit that the set was a bit difficult to build, since the pieces are meant to break apart when the birds are launched into it. But, once we the towers are built for the first time, they aren't difficult to snap back together after knocking them over during game play.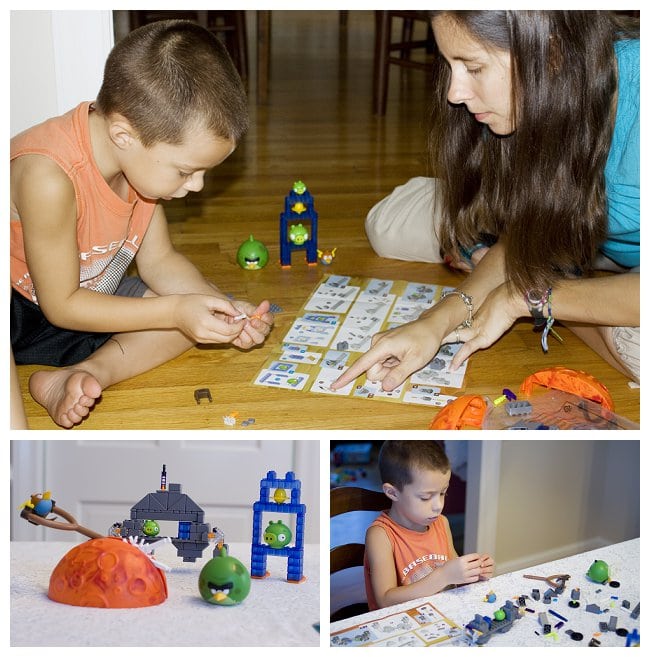 Michael thinks launching the birds to destroy the towers and knock down the pigs is so much fun. I love watching the faces he makes as he lines up his launcher and sends the birds flying. He plays this game daily and has asked to put more K'NEX Angry Bird sets on his Christmas list this year.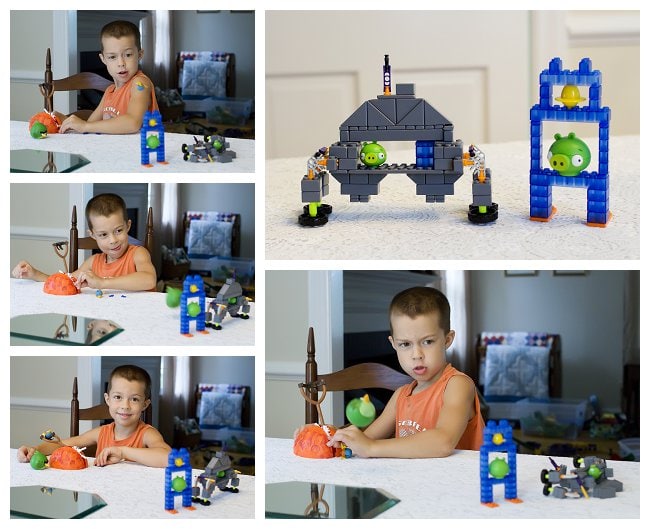 K'NEX Building Sets: Extreme Sports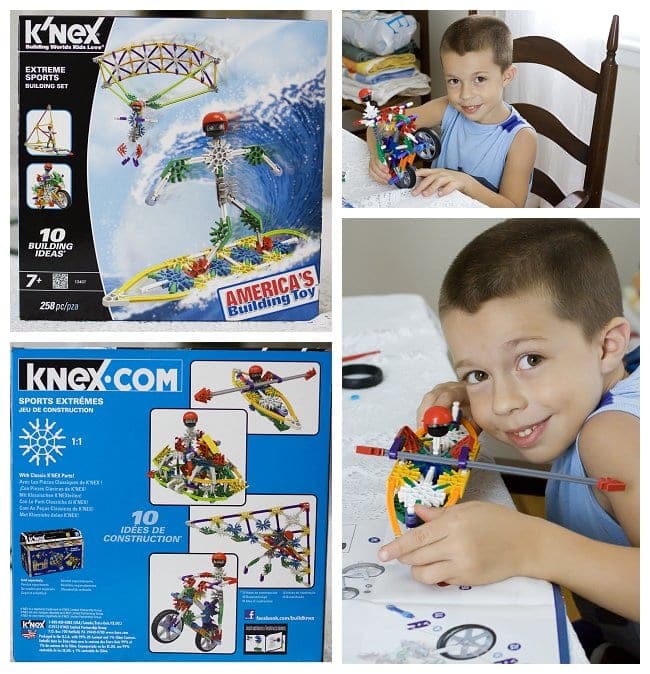 The Extreme Sports building set contains instructions for 10 building ideas including a hang glider, jet skier, sky diver, sport bike rider and more. This set which includes over 250 pieces, is for children ages 7+, so my son needed help to follow the instruction guide and build the set. I am impressed by how sturdy each piece is once it is built. He had the motorcycle zinging across the room and into furniture and walls, but it never fell apart. Michael's only complaint was that he had to take apart one creation to make another. I like the versatility of this set, it is great for both following the included instructions and creating our own imagined vehicles.
Lincoln Logs REDFIELD RANCH
Lincoln Logs Redfield Ranch includes 124 real wood logs plus colorful figures and other building accessories and step-by-step instructions for building a ranch complete with a horse and cowboy figure. The set arrives in its own cute storage container, which means quick and easy clean up! This is a toy that will stand the test of time and I fully expect it to last until I am building with my own grandkids.
We spent a lot of time creating and building with this awesome Lincoln Log set while visiting Grandparents. Of all the new sets, this was the one most often played with by the adults in the house. The set brought back childhood memories of playing with his own set of Lincoln Logs for my Dad. He really enjoyed building with the grandkids during our visit.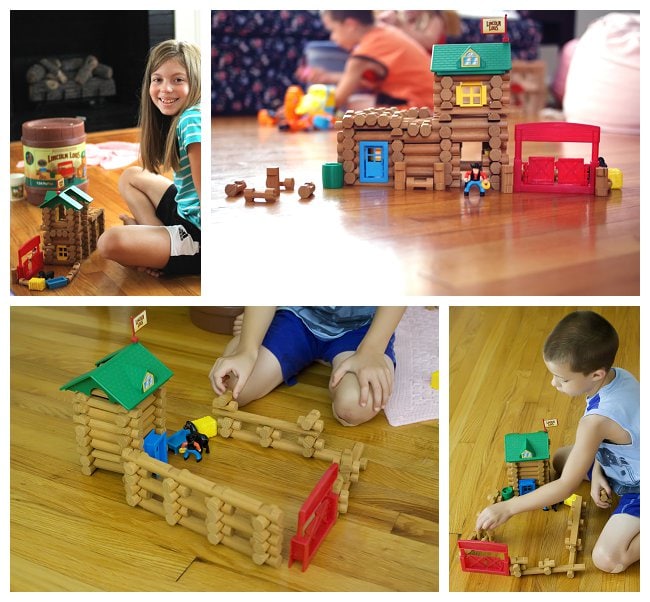 K'NEX has some really great new toys this quarter- no matter what age child you are buying for there is sure to be a set that your child will love!
(affiliate link)
Find K'NEX and Lincoln Log toys at stores everywhere and online.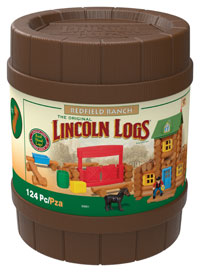 1 Lucky Winner will win a K'NEX Lincoln Logs REDFIELD RANCH!
CLOSED